1950's Inspired Evening Dress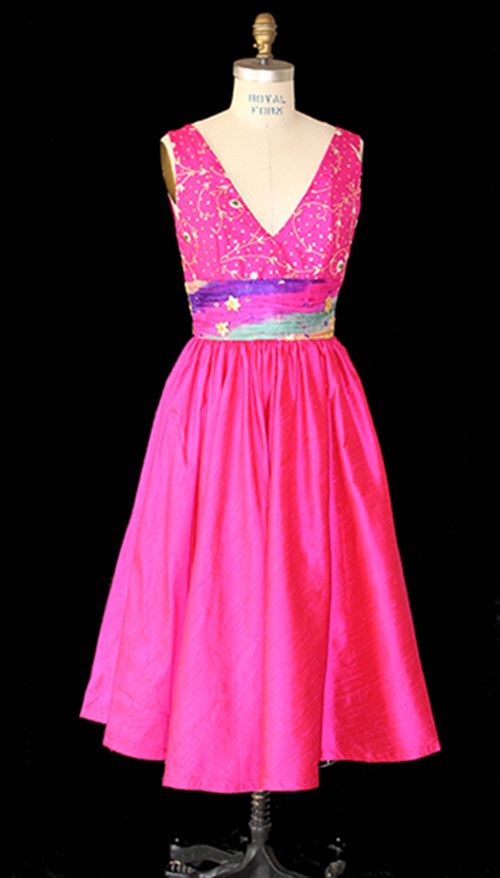 This is an upcycled dress made from an Indian Bridal Outfit and Scarf. The dress is inspired by the 1950's evening wear style, and is made from silk dupioni and plain silk. It has a fitted bodice, gathered skirt, crunched midriff and is fully lined. The bodice is made from the Indian bridal pants, and the floor length skirt is shortened up to the knee. A silk scarf is used for the midriff section. It is crunched and hand stitched to the under lining.
This dress is my own design and I made my own pattern.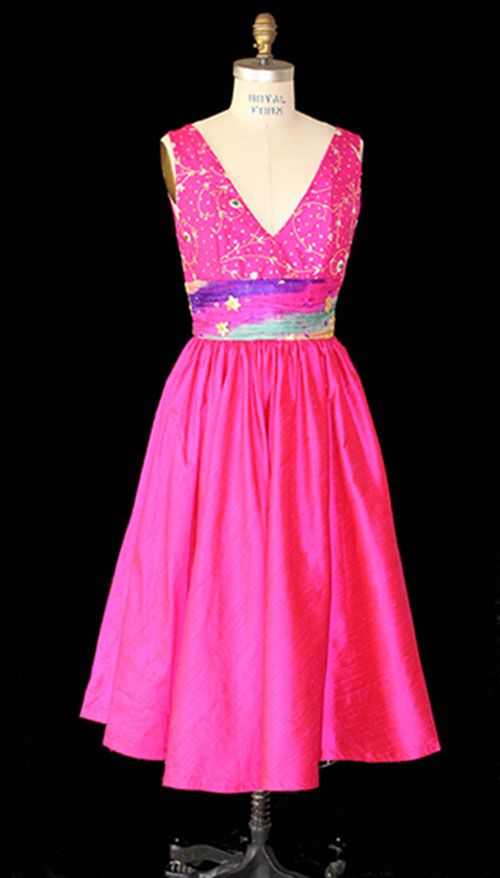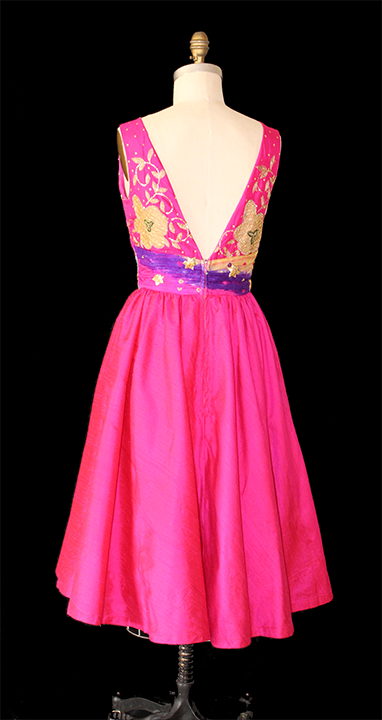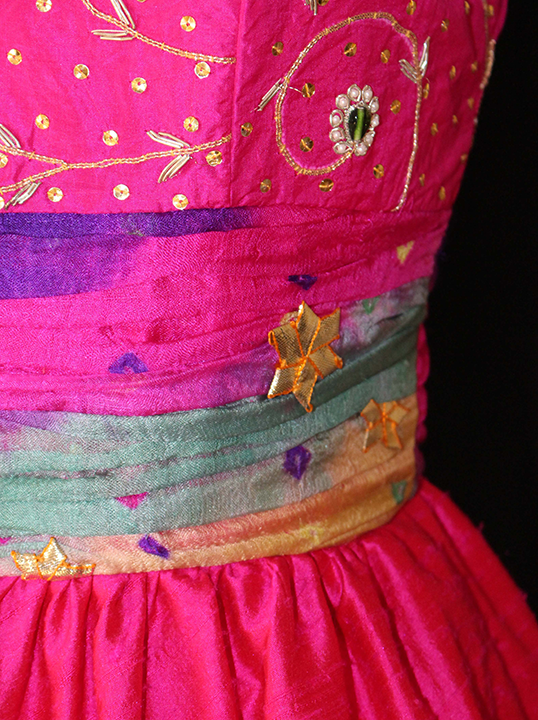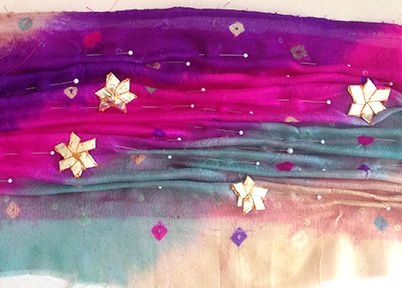 Crunched midriff section stitiched by hand.