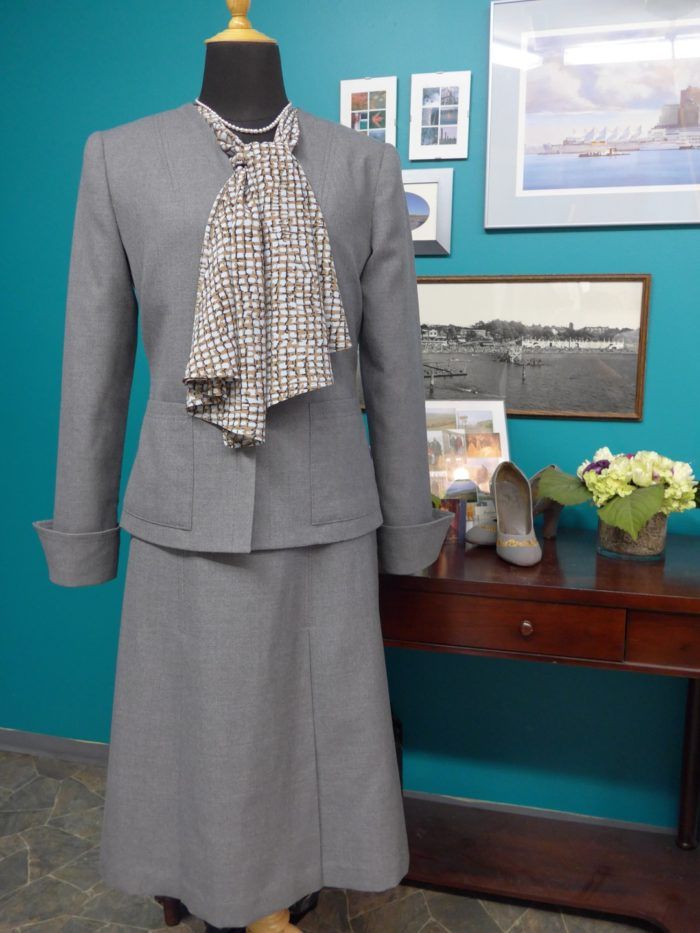 Like so many sewers that I know, I have yards and yards of fabric just waiting for the perfect project to come along and inspire my little hands to sew away. In this case, it was the purchase of a Sashiko quiliting machine that set my imagination and insperation on high gear. The McCall Archive collection contains a lovely 2 piece ensemble where one could potentially use this new to me quiliting method and machine, to highlight the simple lines of the outfit. Using a medium grey wool Gaberdine I decided that the Sashiko stich was going to be done in a light tawny brown thread, contrasting enought to be different from the grey background but avoiding the usual trap of overly contrasting details.  The blouse, again, from the McCall's Archive collection is, yes, polyester but as I say to my design students, if you know what to do with this unmentionable fabric, one can get good results. Remember, patience is a virtue, as they say, when using man made fibres. The print, a kind of aligator scales, althought modern in motif, has a nice combination of Robin egg blue and light brown with black hightlights, a great match for the subtle detailing of the ensemble and melts right in with the vintage feel of the jacket and skirt set.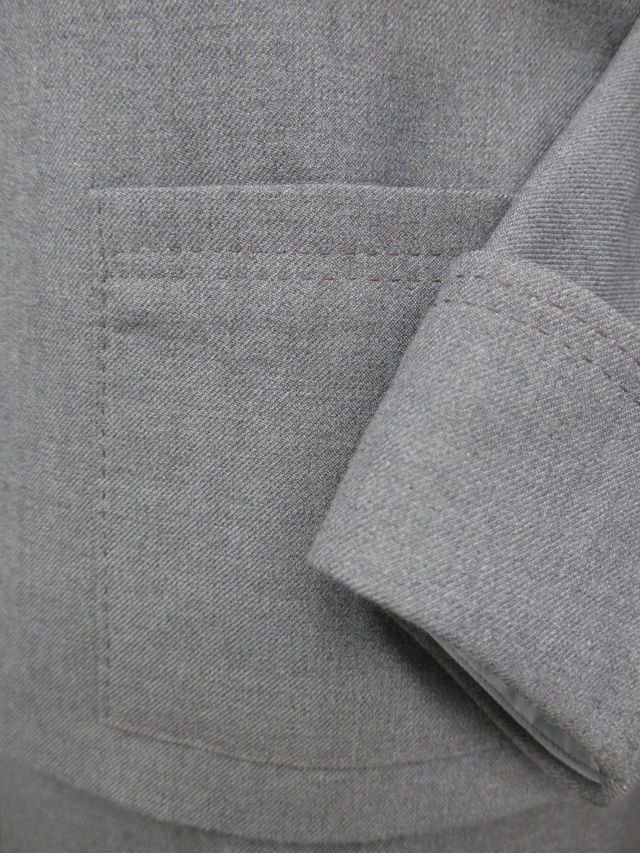 Sleve cuff and pocket detailing.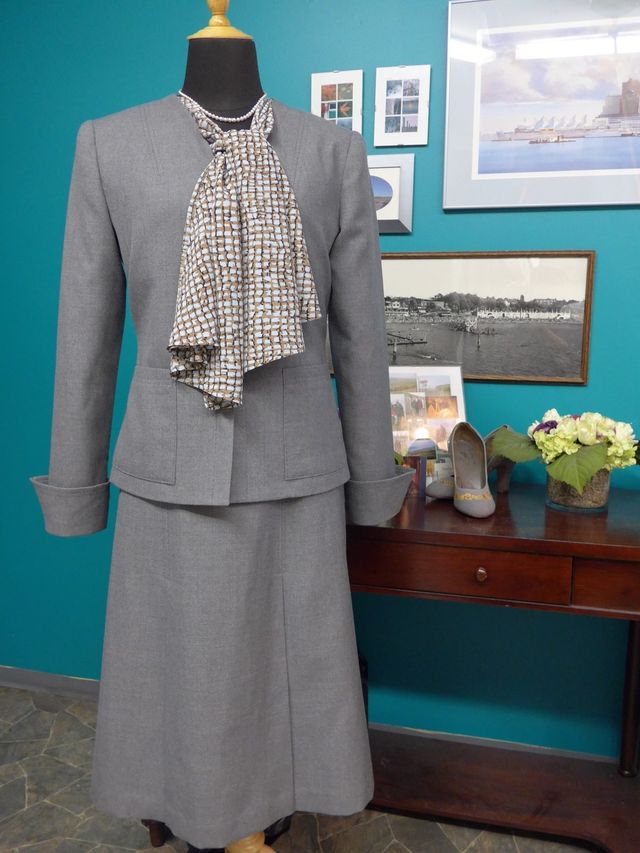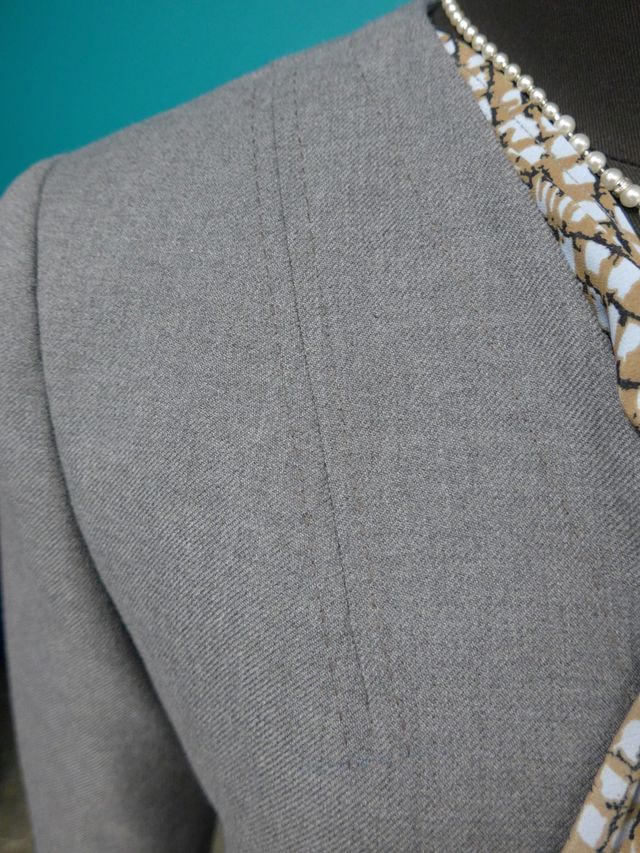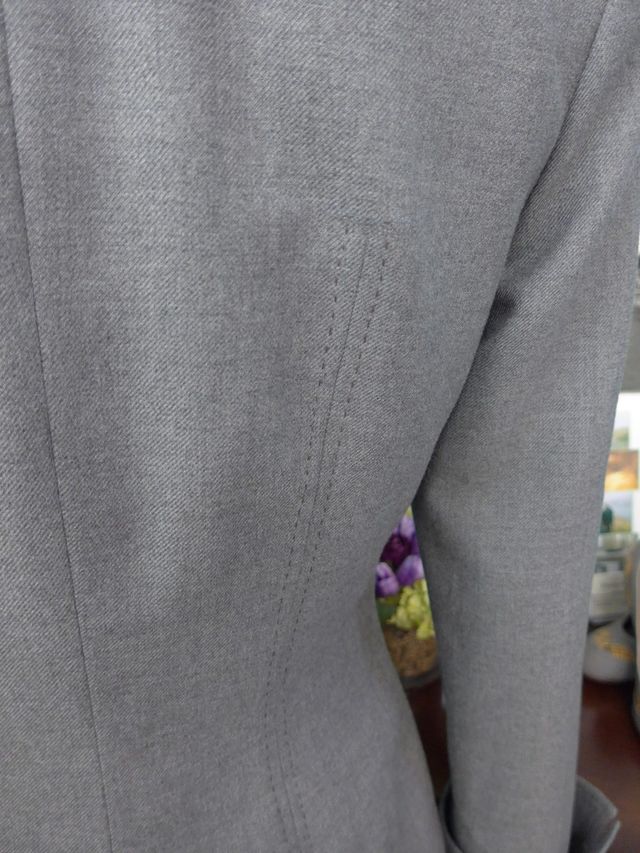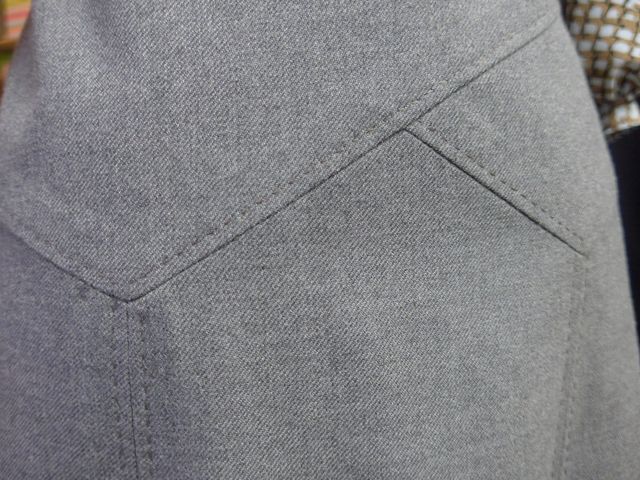 Skirt yoke front detail with pleat topstitch
Get the latest including tips, techniques and special offers straight to your inbox.