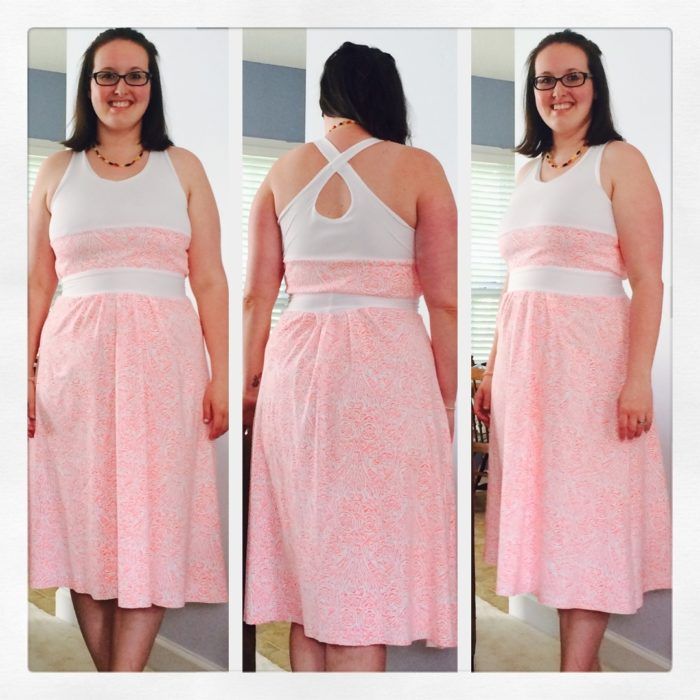 This beautiful pattern is the Brazi knee-length dress from designer, Stitch Upon a Time. The top is fully supportive and the skirt flows nicely. An easy sew, this dress is a staple item in your summer wardrobe.
This pattern was designed for stretchy knits and was sewn completely on a sewing machine. It can be serged as well. I modified the pattern to include an additional band of color around the bust line, lengthened the skirt length for a more modest dress, and also raised the neck line just a bit, too. 
A sewist with basic skills can easily re-create this dress in an afternoon.