COOL SPRING STRIPE SHIRT DRESS!!!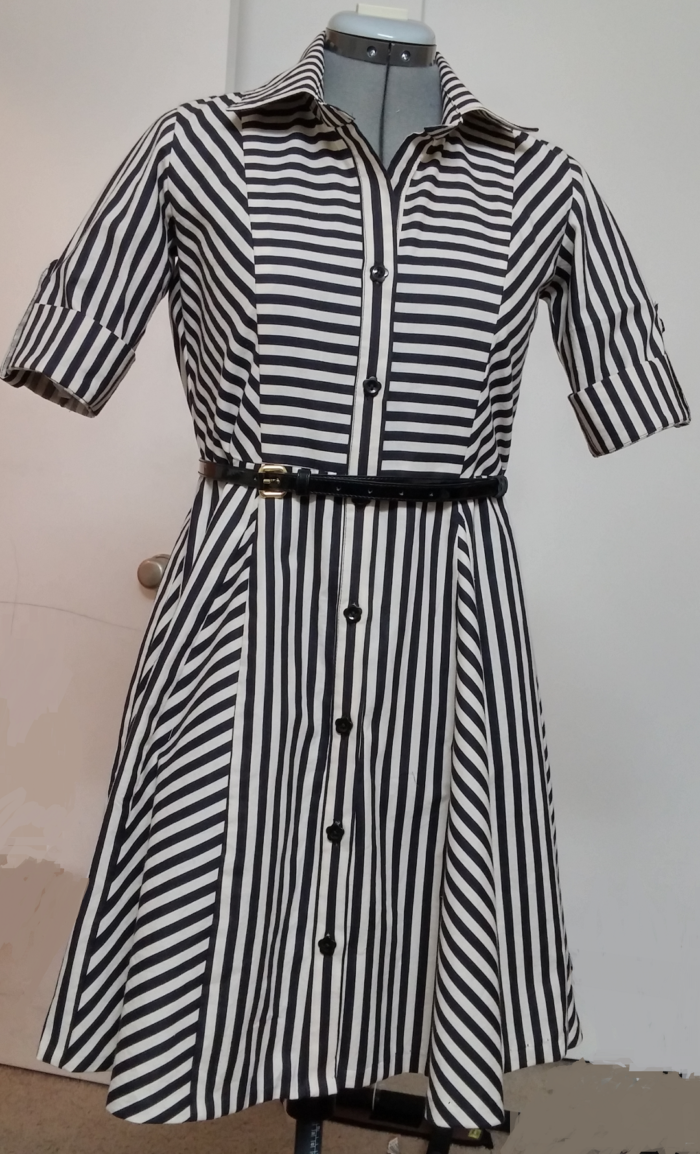 This time I wanted to challenge myself with my long time love, the stripes. I was thinking for a while about making the same dress as I saw in the pattern M7084, but I wanted to create my own pattern. So started to draft my own pattern by looking at the picture.
The fabric I used for this dress is 100% cotton. My bodice is made with the straight and cross grains. For the skirts, the godets were in bias and the directions are changed in the opposite sides. It was quite challenging while cutting the fabric, because I had to be conscious that the stripes should match after sewing. 
My experience in sewing shirts for my sons and husband came handy in drafting and sewing collar and collar band (I referred many sites for creating collar pattern). The sleeves have fold back cuffs with button tab. I tried to match the stripes in the sleeves and in the cuffs (I hope did match the stripes!!). I hand hemmed the circle skirt.
I was quite impressed with my work, fitting and the look.  I always wanted to create such a pattern all by myself. This time I did that. I have attached the photos of my pattern pieces too. This is a perfect dress for spring and summer.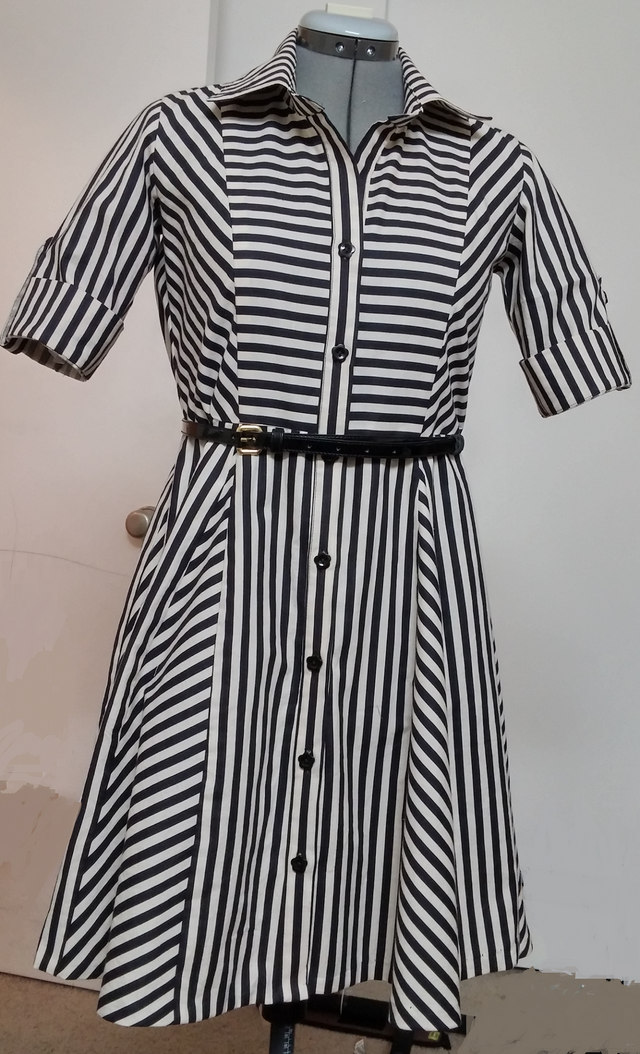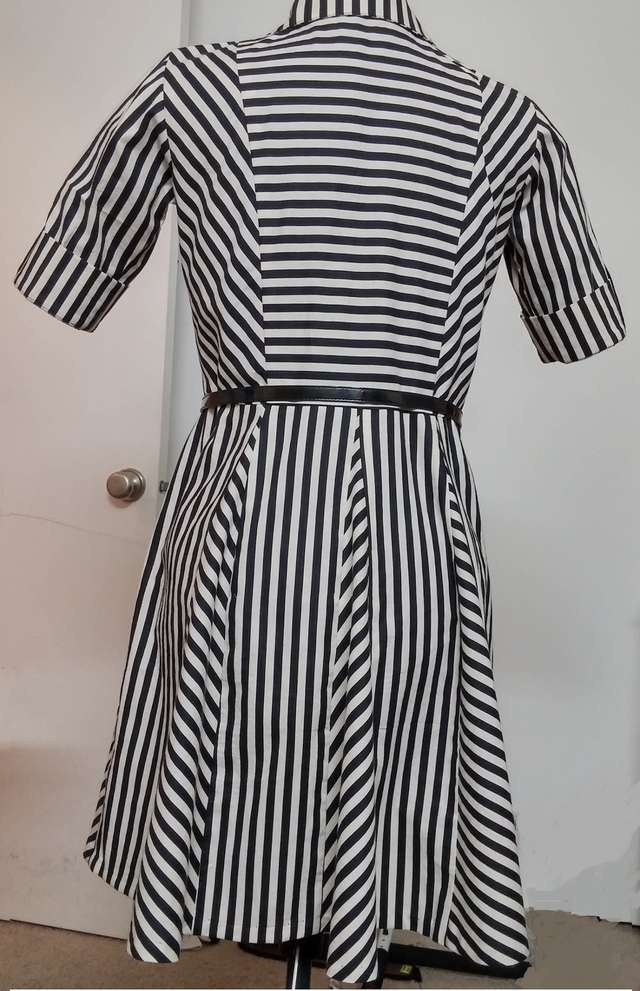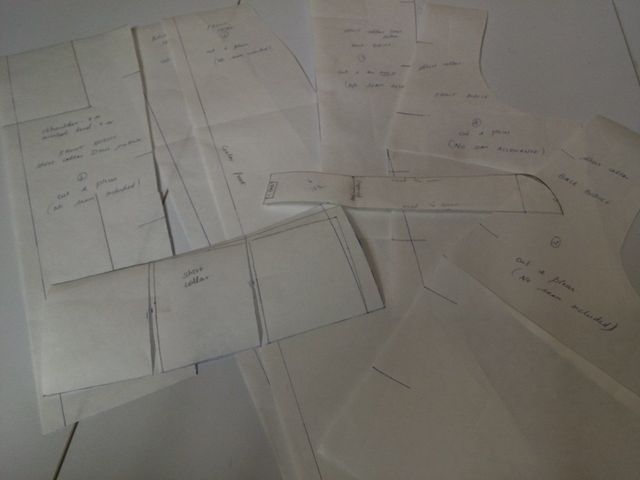 Pattern made by myself by seeing the photo of the online pattern envlope.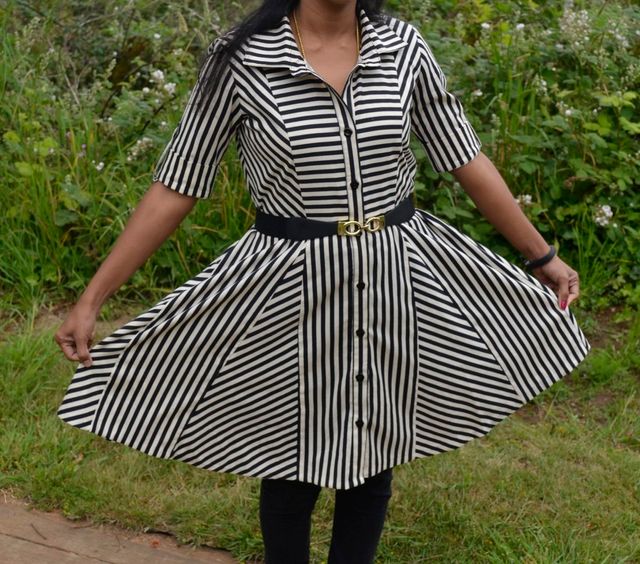 Front flare of the shirt dress.