Wedding Gown Featuring 1820's Handmade Antique Lace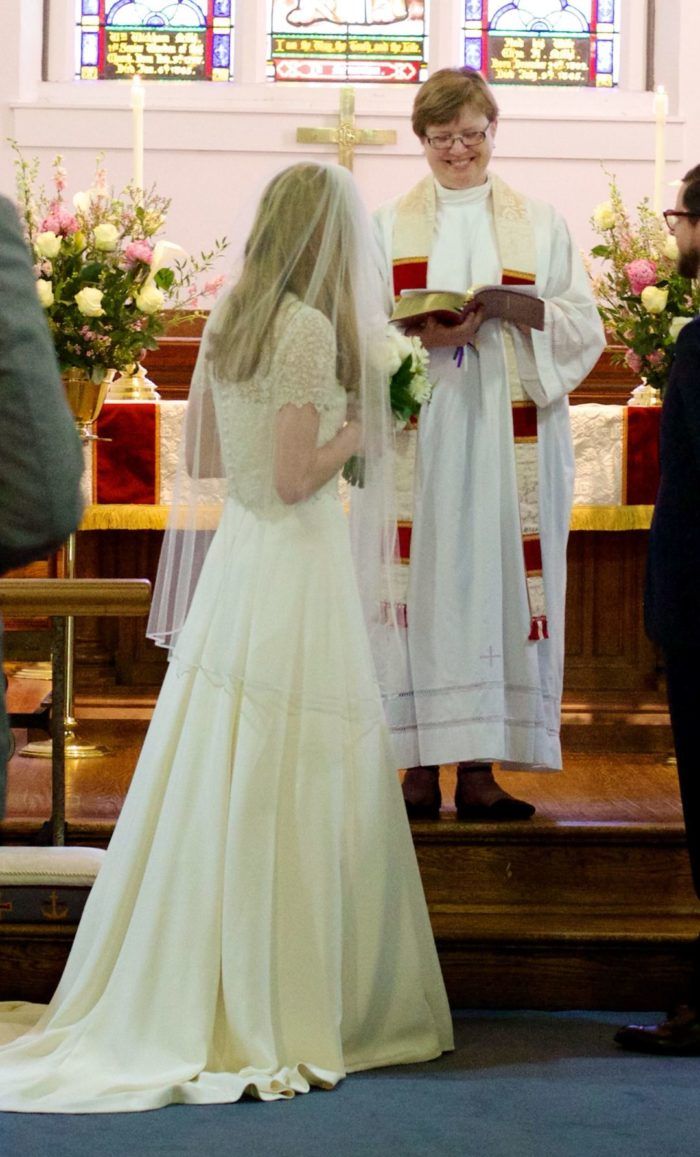 This bridal gown was created to highlight a piece of handmade antique lace. The lace was cleaned and dated by a conservation workshop. A simple strapless dress of 4 ply silk crepe, underlined with two layers, one of doublefaced silk charmeuse and a second layer of softly draping cotton canvas, forms the gown.
The lace overblouse is underlined with silk tulle to give additional support to this delicate lace. The narrow seams are finished with silk tulle binding. Tiny buttons were covered with scraps of 4 ply silk so they perfectly match the dress. The blouse was cut using the lace border as the hem. Along one edge of the lace piece there was a separately applied trim. This was carefully removed and used to finish the neck edge.
A silk tulle veil edged with hand applied 4mm silk ribbon was gathered onto an antique pin and served as headpiece.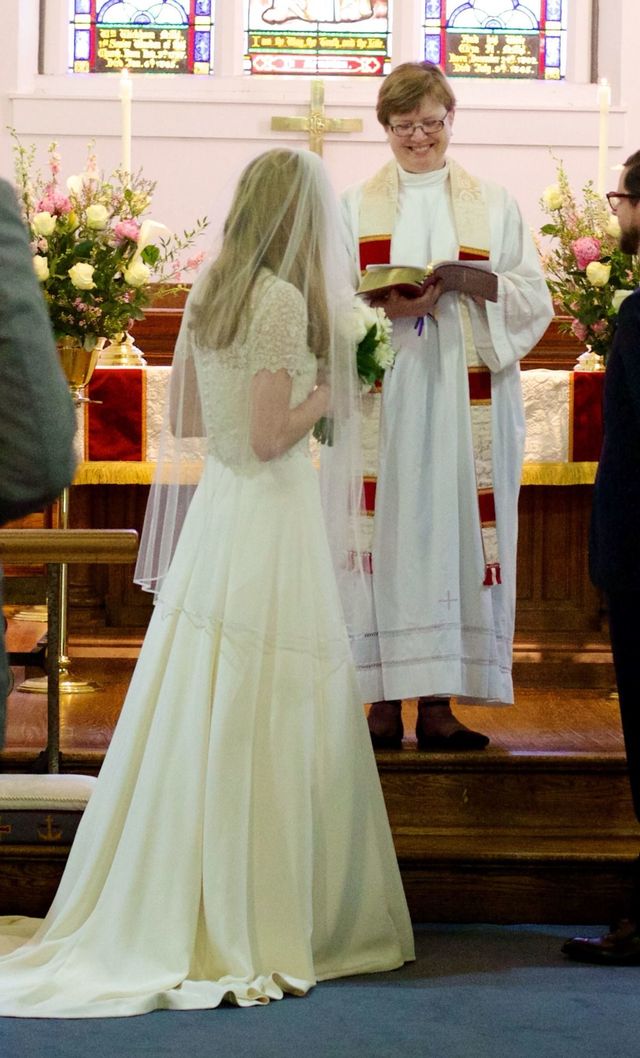 Back View showing the luxurious folds of the silk gown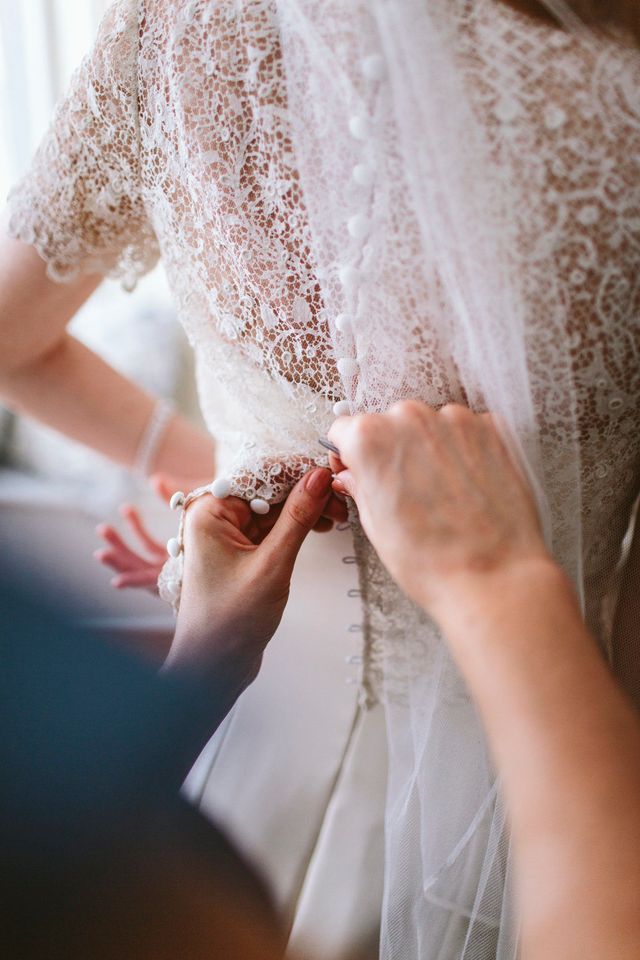 Back view of the antique lace bodice. Tiny buttons are covered with the same silk as used for the gown.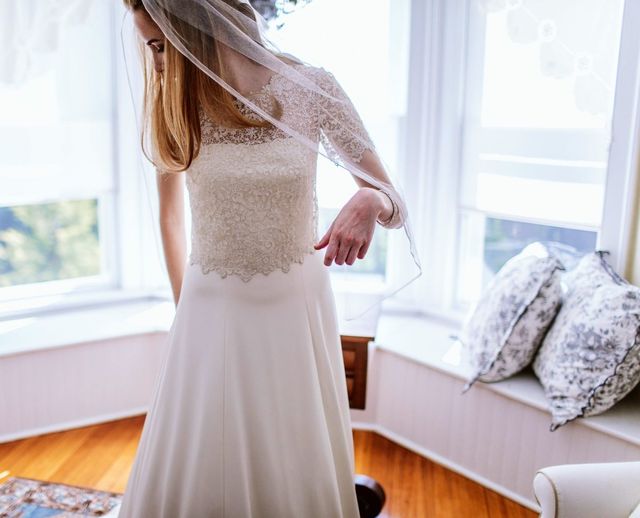 Closeup view of the front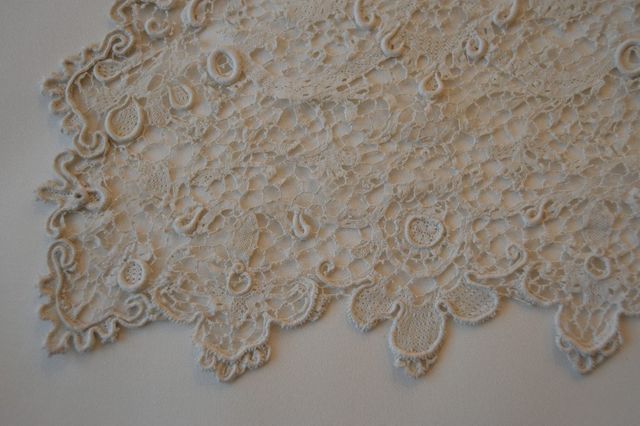 Closeup view of this exquisite piece of handmade lace. It is thought to have been made about 1820. Notice the intricate border.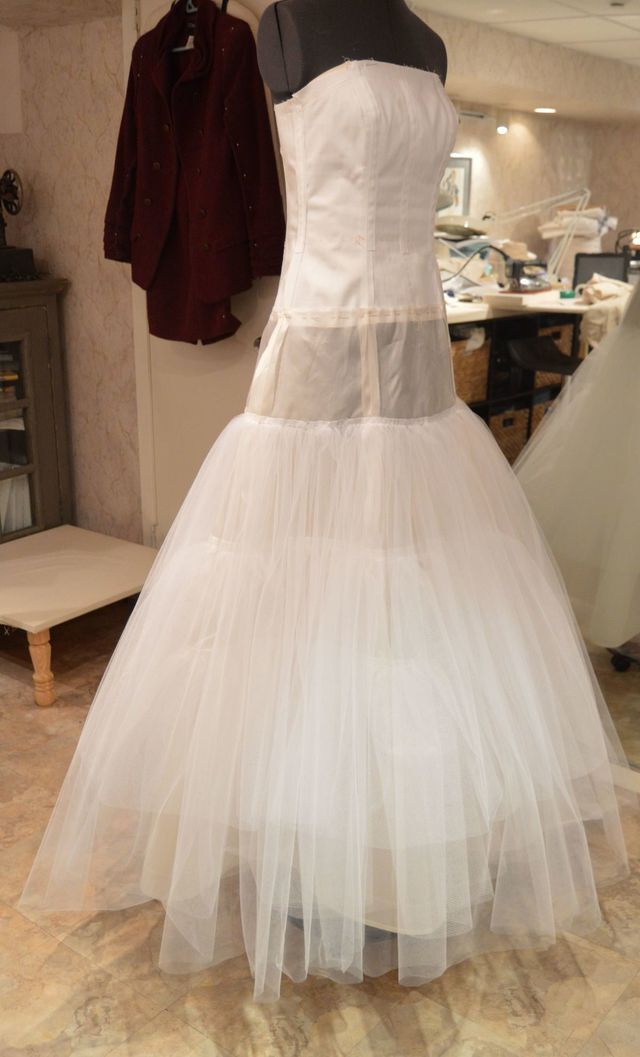 Inside structure of corset with spiral steel boning and netting to support the gown