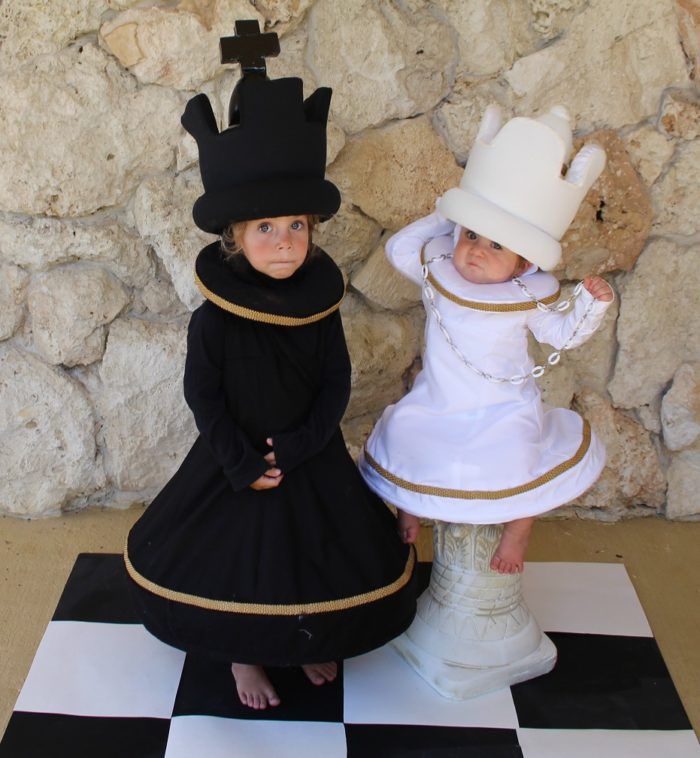 For Halloween this year I made the kids chess costumes.
The body of the costume is an A line dress with boning in the hem. I added an extension past the hem to give the costume the appearance of a base.
There is a simple hood that closes at the neck.
The hats are made from foam rubber covered in fabric. There is a half of a larger plastic easter egg in the center of the hat. The egg was painted to match the fabric. Trim was glued on for decoration.
The collar is also foam covered with fabric.
These are very light weight and comfortable for the kids.