How to Make a Knitted Beret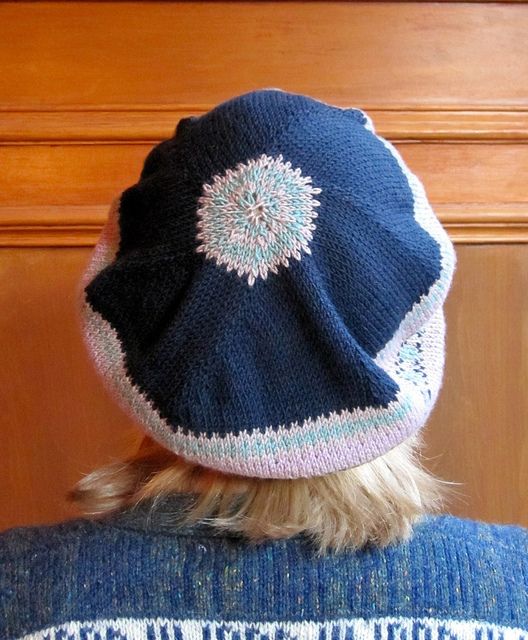 Picture 1
A knitted beret like this one should follow a certain pattern. The materials that are needed for this design are 1 ball of deep blue yarn, some baby blue and light pink yarn. Any chunky yarn will do and the colors can be changed according to personal preference. As for the knitting needles, two needles are needed. The most appropriate sizes of needles for this kind of beret are US13 and US15. Depending on the body of the beret, about 110 yards is the approximate length of the needed yarn.
Picture 2
The first step is casting 45 stitches with s size 13 needle until a 2 inch ribbing is formed. After this, the stitches should be increased and also the needle should be switched to size US15. The knitting should be continued until it reaches 62 stitches in the row. Afterwards, the body of the beret should be made. This is made in the stockinet manner, in the round, knitting every stitch. The last step is the beginning of decreasing. This means switching back to the smaller needle. There should be made two stitches together until the end of the row. The decrease should be done in a certain manner; knitting ten and then knitting 2 together until the end of the row. This should be done until the finishing touches.
Picture 3
Using the larger needle, the yarn tail should be treaded through the needle and the yarn brought through the stitches until the beret closes. The finish is closed with a strong knot.
The choice of the yarn and the colors depend completely on your liking. The best thing is that there are all sorts of internet websites for all knitting supplies. You can find all the yarn online just like I did!