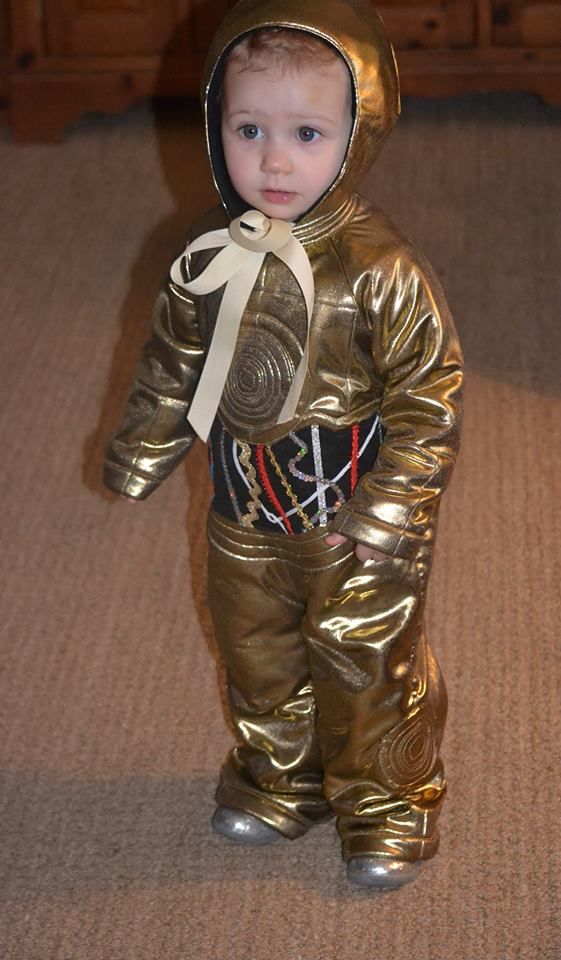 This costume started by using Simplicity 1766 as the base for my creation. I studied many pictures of C3PO and drew on pattern to create my own pattern pieces with quilting lines for this replica for 18 month old Arrabella.
The waistline "wire" section started with a base of black ponte knit with embelishment from my scrap trim assortment machine stitched on to create the "wires".
To create the dimensional look I quilted the metallic knit fabric to a base of anti-pill fleece. This also gave the costume warmth. The costume closed in the back with a heavy weight plastic zipper.
The headpiece was also lined with fleece and tied with attached grograin ribbon.