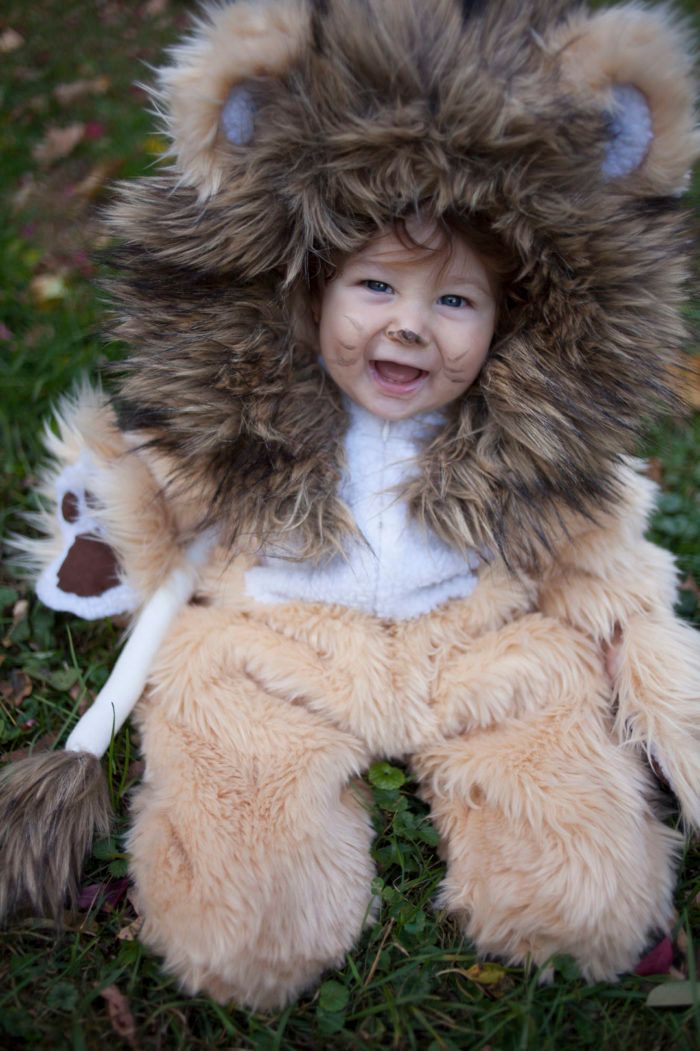 The costume is made by me for my 7 month old son Leo. I thought it would be fun for him to literally be a leo/lion for his first Halloween. This turned out to be quite a project! You can read the full story on my blog.http://unlikelynest.blogspot.com/2015/11/little-lion-as-lion-simplicity-1767.html
I had a little circus theme going, I made a lion-tamer/ringmaster costume for myself, and a leopard costume for my dauther (3.5).
The base pattern is Simplicity 1767. I added the front bib, and made other alterations to get a better fit (as drafted, the torso seems short in this pattern). The front zip is an invisible zip. The golden base fur is from Fabric.com, and trimmed with a hair clipper to the right length. The mane fur is from Mood NY, 2 four-inch strips and hand sewn to the hood of the costume. The sherpa fleece is from Joannes, leftover from a previous sewing project. The costume is fully lined in soft micro-fleece (from Joannes).
The ears follow the basic shape of the rounded ears in the pattern, but are considerably larger. The back is fur, and the front is sherpa fleece. The paws are self-drafted. The pads of the paws are faux suede, hand sewn to sherpa fleece and padded with Poly-fill. The back of the paws is fur. The tail is micro-fleece from the lining, with a scrap of the fur from the mane hand sewn to the end.
I am glad to say the costume was a success… he was cozy and warm and very happy observing the craziness of trick-or-treating from his stroller or from the laps of friends and family.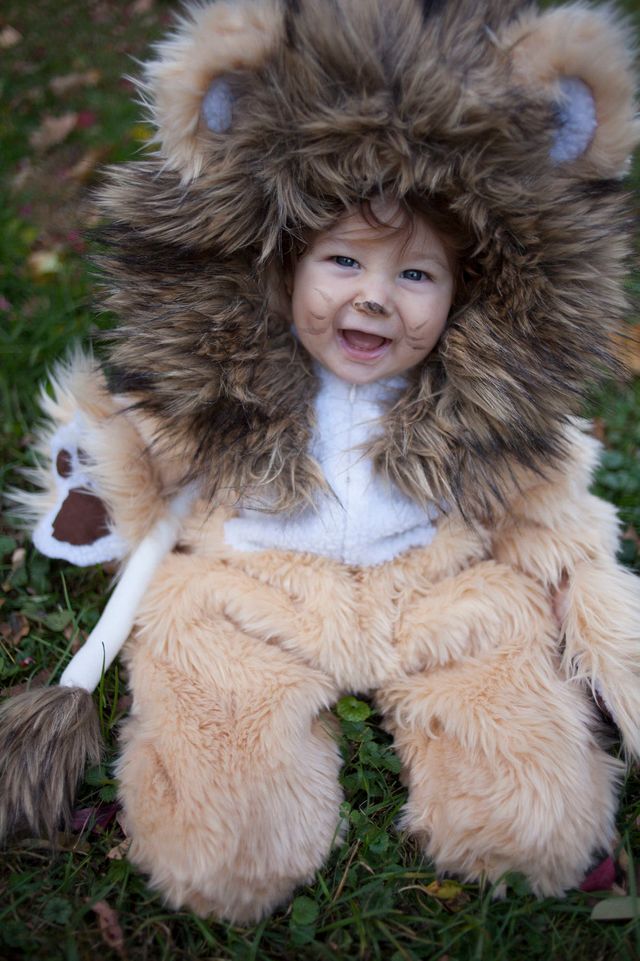 Little Lion in his costume!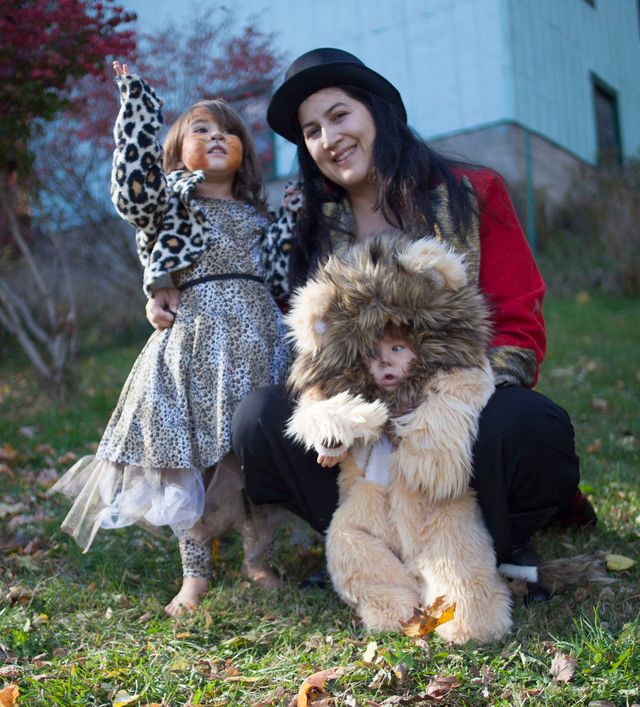 Mom the Lion Tamer with her two wild animals, the Lion and the Leopard. All costumes are made by me!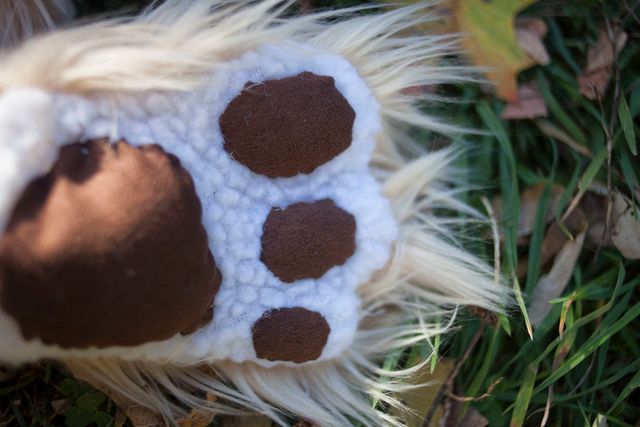 A detail of one of the paws- the pads are faux suede fabric hand sewn to sherpa fleece, stuffed with poly-fill. The backs are fur, and they have velcro to get them out of the way when not in use.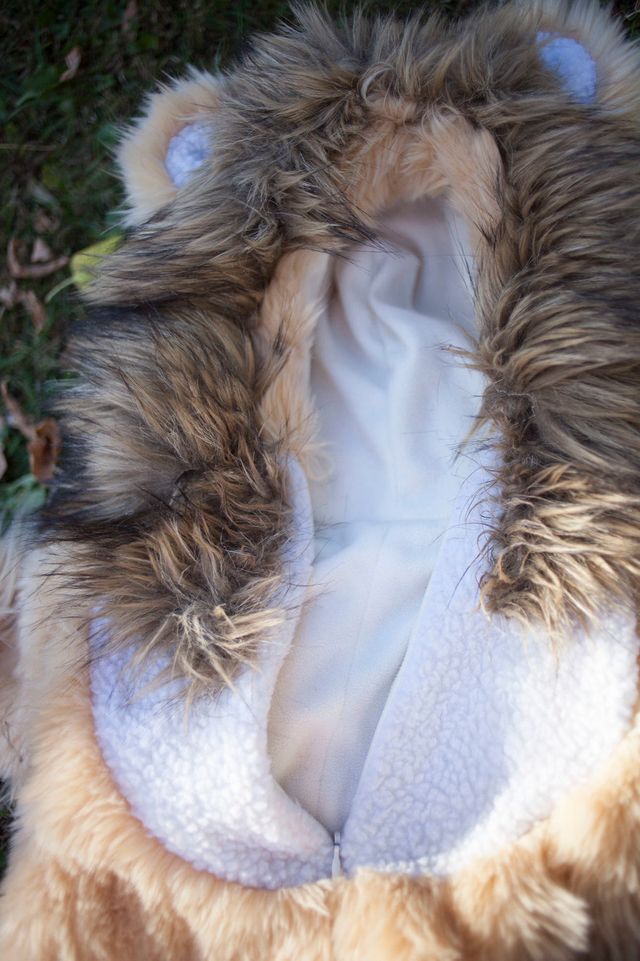 The costume is fully lined with microfleece. The mane and ears are hand sewn to the hood.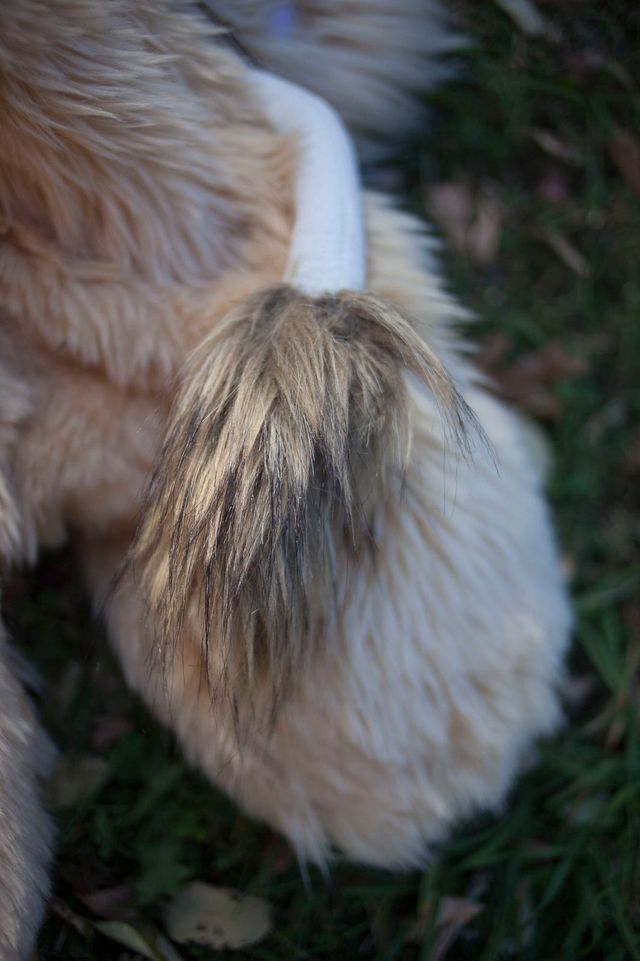 A detail shot of the tail. The tail is microfleece, with a scrap of the mane fur hand-sewn to the tip.