Reversible embroidered eyeglasses case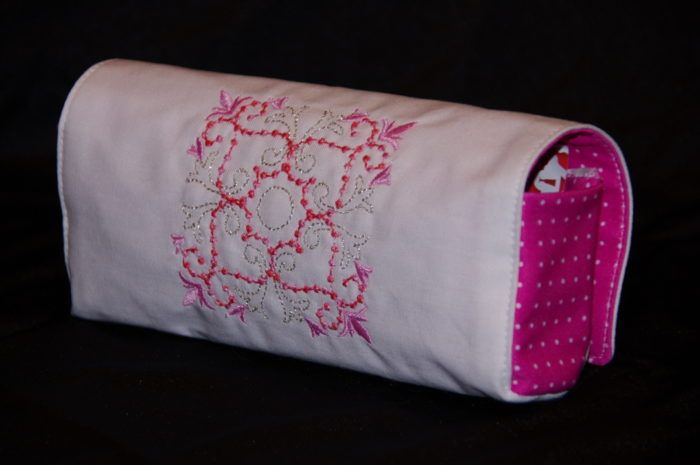 This design was embroidered as a sample to test working with metallic thread.  I was so pleased with how it turned out, I decided I had to make it into something.
I was limited to using the small piece of fabric the embroidery was on.  I designed the eyeglass case because I could do it with the small amount of fabric I had available to work with.  I chose a fabric from my stash that complemented the embroidery design for the lining and sides.
As I was designing the case, I realized that with a few tweaks and careful attention to sewing, it could be reversible.  So that is what I did.
The embroidery design is one that comes with the Bernina 790 machine.  The white fabric is a cotton canvas with a stabilizer.  The bright pink fabric is lycra swimwear fabric.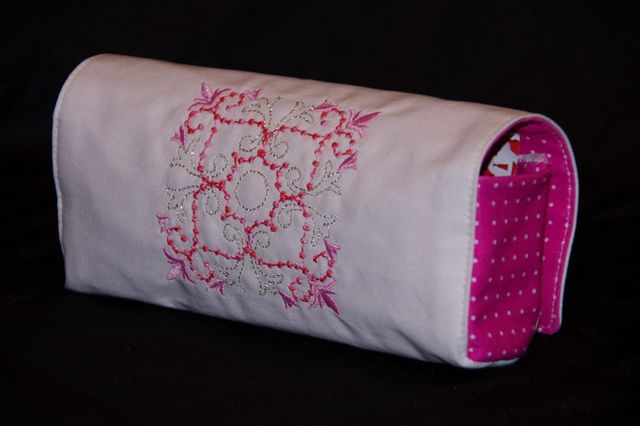 Reversible glasses case with embroidery on the outside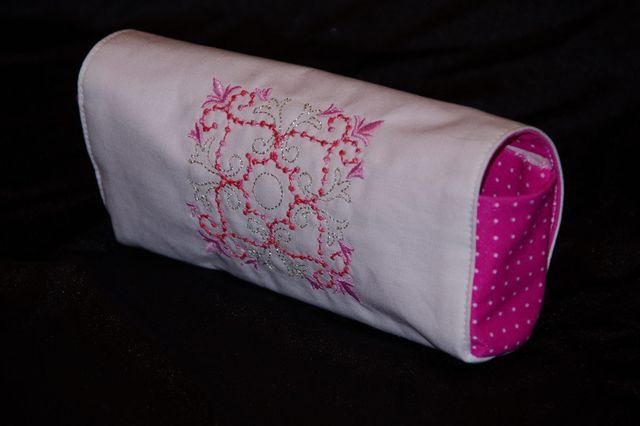 Reversible glasses case, embroidery on outside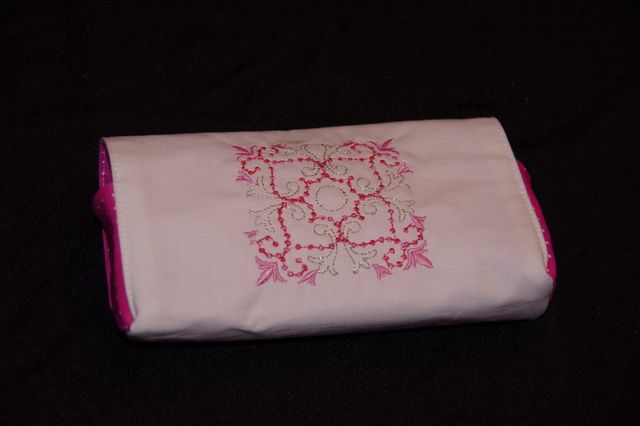 Reversible glasses case with embroidery on outside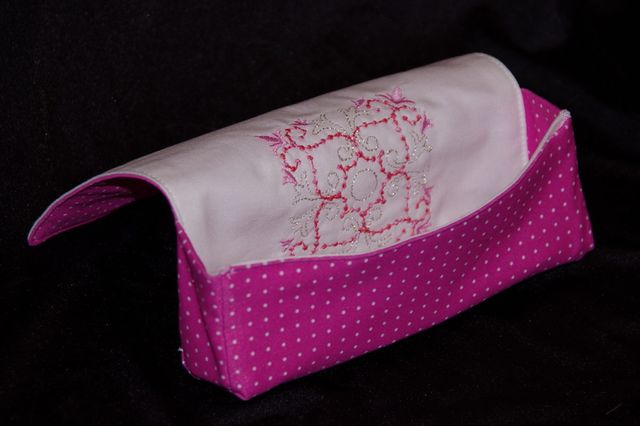 Reversible eyeglass case with embroidery to the inside