Leather Lacing Embellishs a Scarf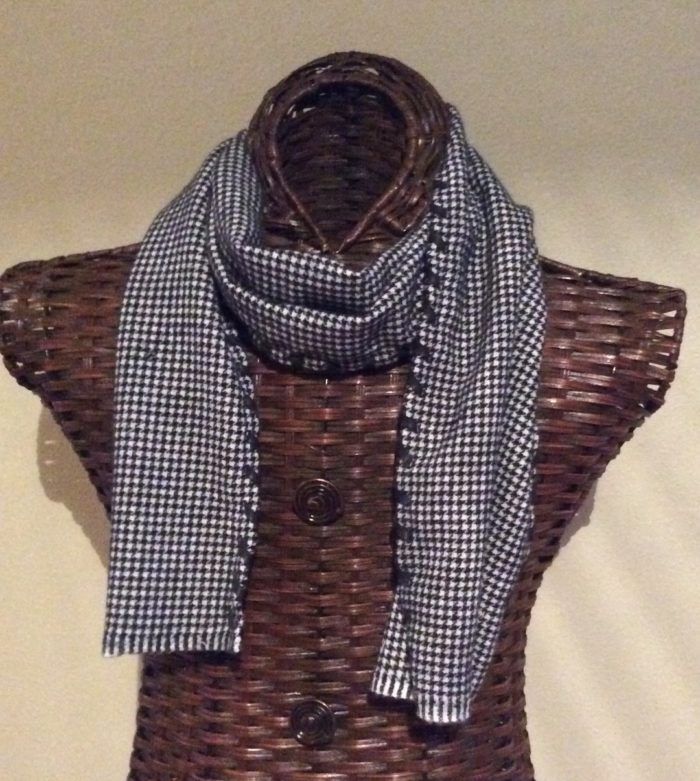 The scarf is 1/4 yard of wool/poly–soft and drapery–of 60″ wide fabric.  A crosswise cut of 60″ fabric is a good length for a man's scarf and economical.  Because of the houndstooth weave, a crosswise cut works, but would not be satisfactory for a lengthwise stripe/design.  In that case, better have a need for multiple scarf gifts to use up the extra fabric, or it could be one expensive scarf, not to mention a waste of fabric.
Short ends are the selvage (no finish necessary) and long ends are a narrow double-fold hem tacked in place with dots of fabric glue.  The double-fold hem provides some bulk to support the lacing.
Deerskin leather lacing is whip stitched around long edges using the houndstooth pattern as a gauge for evenly spaced stitches.
A yarn needle has a large eye for the leather.  The fabric must be loosely woven to allow for the insertion of needle and leather strips.
Lacing ends were joined by overlapping and secured with fabric glue.  An office binding clip held the glued ends in place until dry.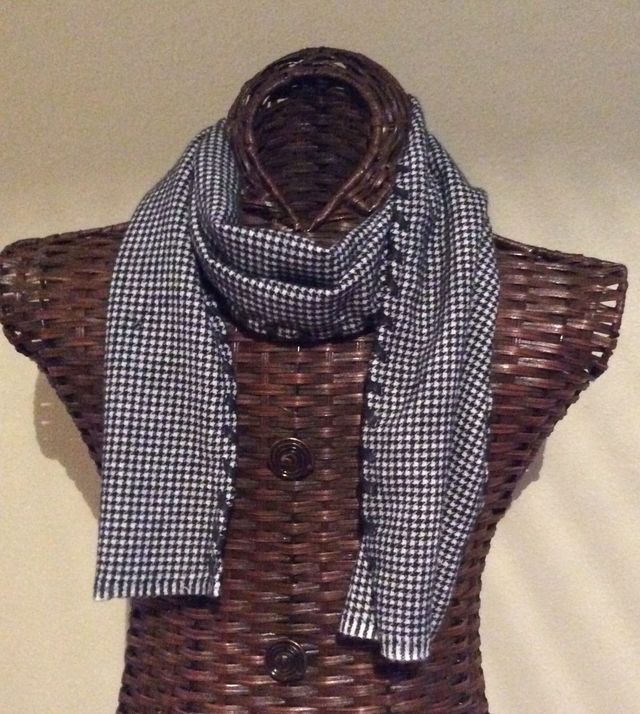 Wool and leather for a masculine scarf