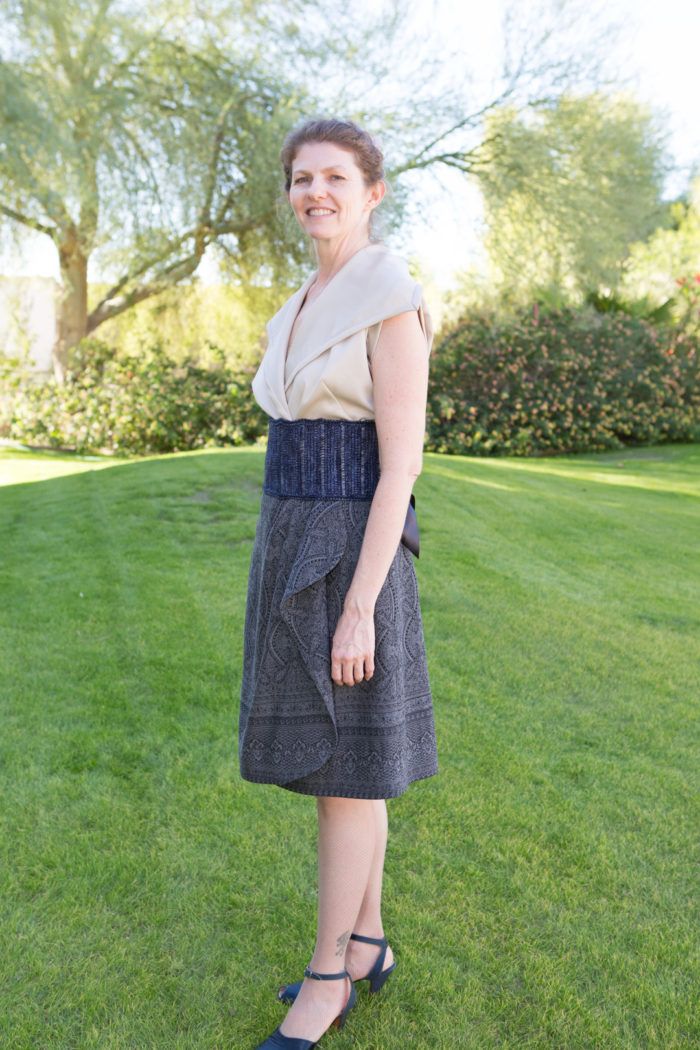 I created this three-piece ensemble for my 20116 Arizona Make it with Wool submision in a spirit I call 'Springtime in Prescott'!
I drafted the kimono bouse and wrap skirt from 1940's vintage patterns.  The corselet is a modified version of the Laced Corset in Vogue Knitting, Holiday 2004.  The corselet being a piece I did from the same pattern in Alchemy bamboo eight years ago.
The ribbons are double-side silk satin from MJTrim.com 
In addition to the lilnk I provided for 'Pattern or Design', the complete wrap-up of the project with some sewing details on my blog here:
http://evadress.blogspot.com/2016/01/make-it-with-wool-2016-wrap-up.html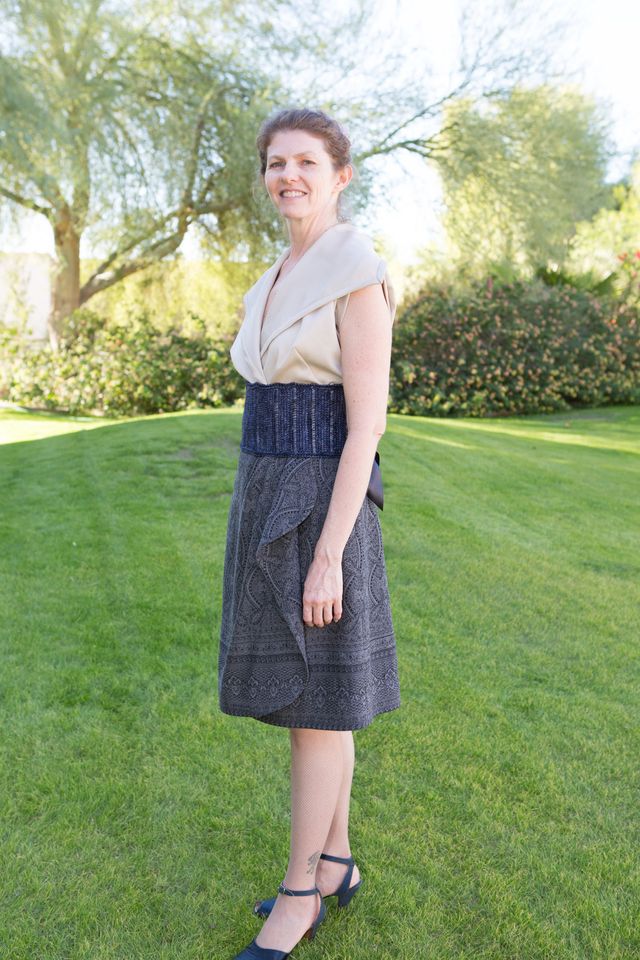 2016 Arizona Make it with Wool ensemble of a kimono blouse, wrap skirt and corselet-all in 100% wool!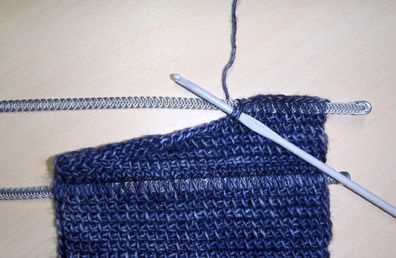 The corselet is crocheted in Tunisian Simple Stitch.  I used Madeline Tosh Merino Light, a hand-dyed and therefor beautifully variegated yarn in ink color.
In lieu of the plastic featherboning (I do not like) recommended in the pattern, I used 1/4" spiral steel bones for the corselet stays.
I cut them to size and tipped each end after sliding the TSS down to the bottom edge and securing the bone ends with needle and thread to the crocheted fabric.
As well, I appreciated how well the steel bones show through the crocheted fabric!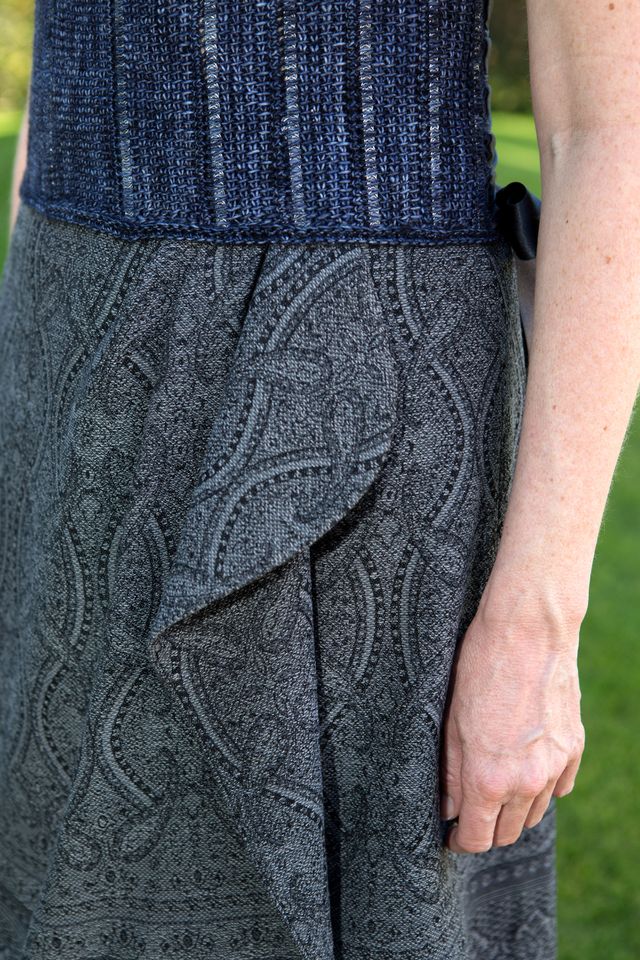 I was very happy with the result I obtained using Gail Patrice's Deni-fuse sheer interfacing.
I am skeptical when it comes to fusibles, yet this one delivered.  It really did NOT change the hand of the Pendleton woven I used for my skirt when creating the faced drape!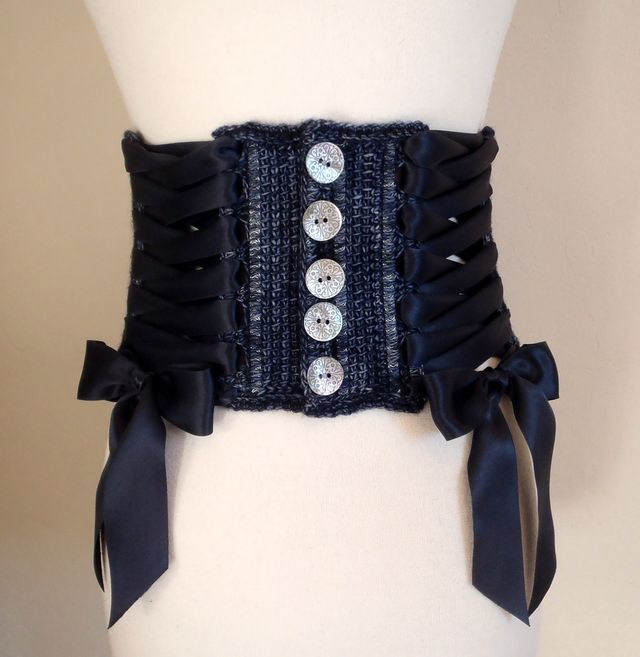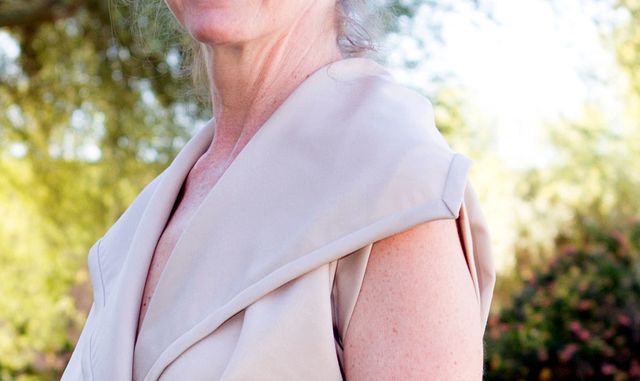 I sewed the blouse in superfine wool gabardine.  A favorite detail is bias-bound edges, so I used self-fabric for the collar binding and mitered the corners.