1938 Silk Matelasse Blouse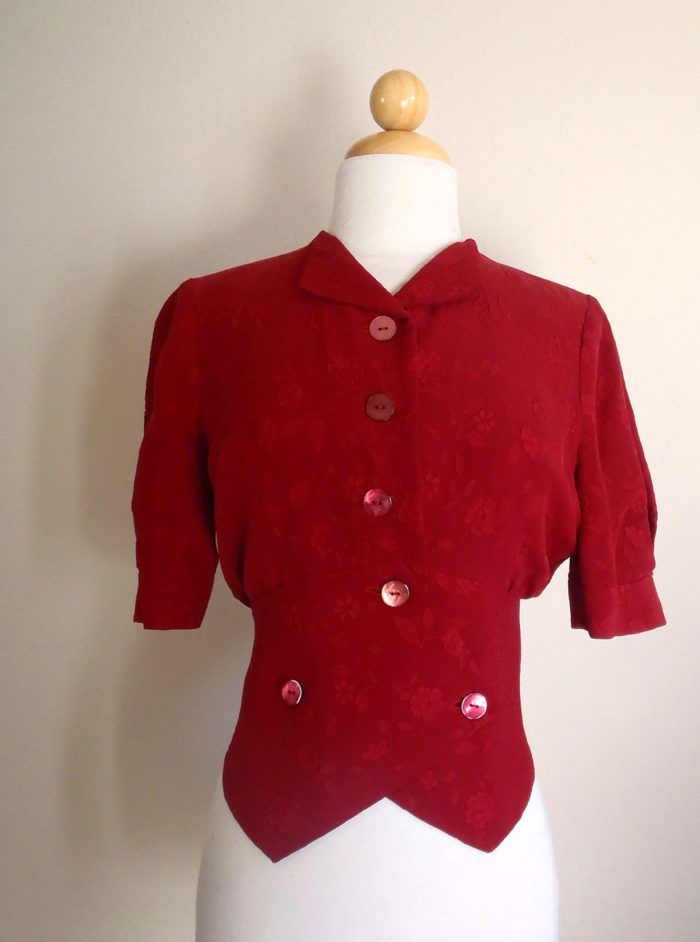 I cut this blouse from an original vintage McCall pattern (9063) dating to 1938.
I lined the blouse to give it some stability and I faced the sleeve cuffs and inside of the lower section (inerfaced with silk organza sewn-in) with scrap soft silk taffeta I had to match the color.
I made this in the spring of 2007 and would put it together differently now (forgo lining and do Hong Kong seams, do bound buttonholes vs. machined, used habotai facings vs. soft taffeta), although I am not unhappy with this blouse!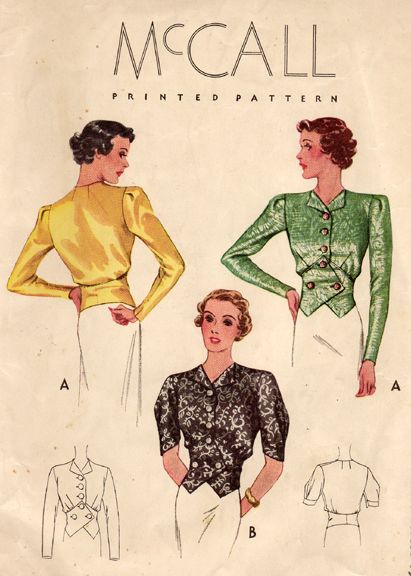 Original McCall blouse, circa 1938.  I created the short, pleated sleeve version.
Something to be aware of, the ease just under the bust where the blouse joins its lower section is more than I feel is preferrable these days.  I may go in and alter that to pare it down.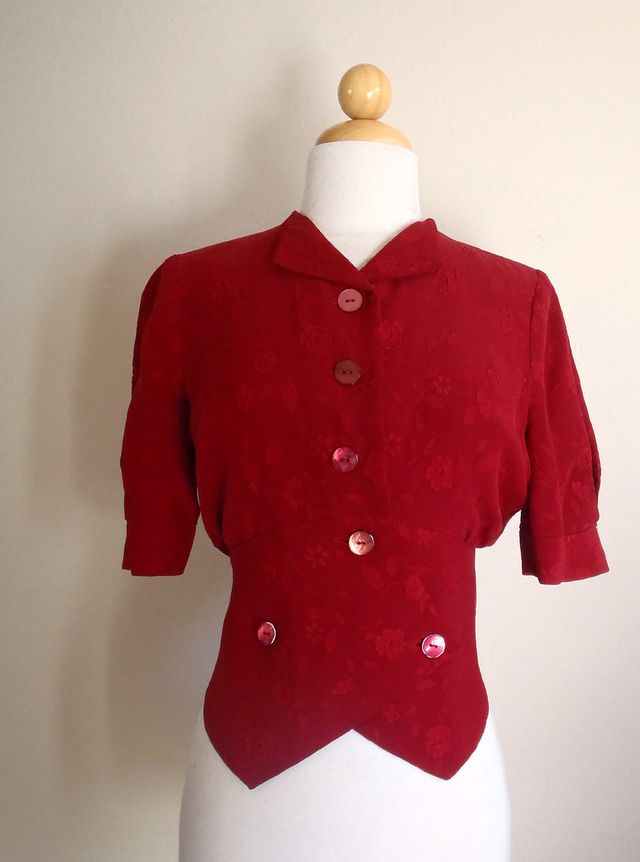 Silk matelass blouse in claret with a relief flower-figure.  I cut the short, pleated sleeve style and it fastens with six claret shell buttons.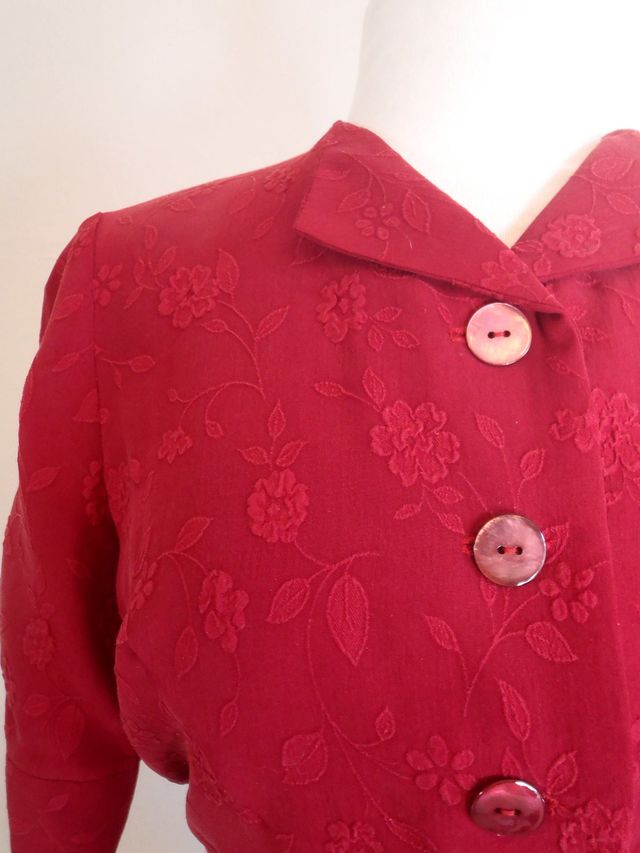 Front detail showing the 'self-rever' collar.  That is, the revers are in one with each blouse front piece.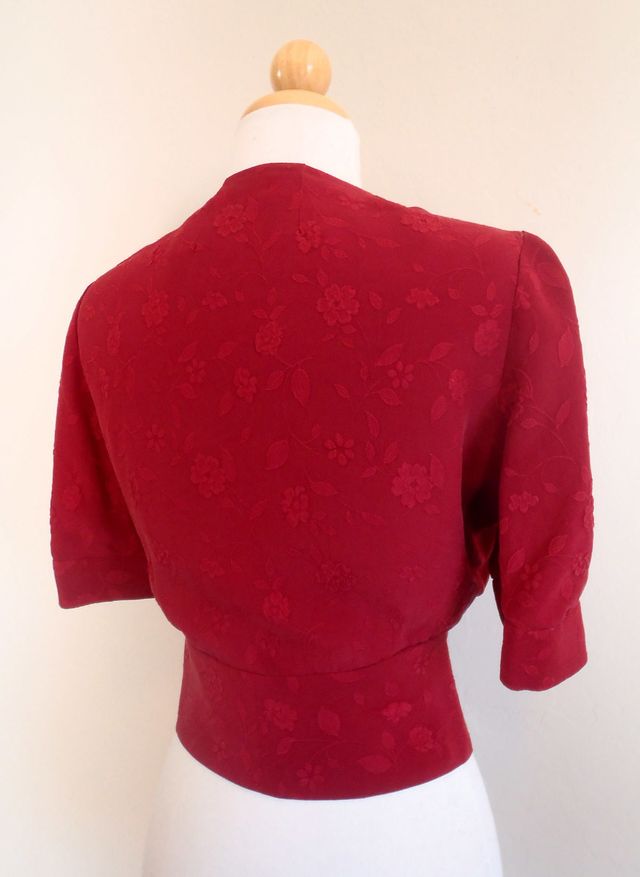 Back view of blouse shows how the lower blouse section wraps around and seams at center back-almost as a 'girdle' piece in some patterns of this time.
The blouse is dart-fitted at the back of the neck.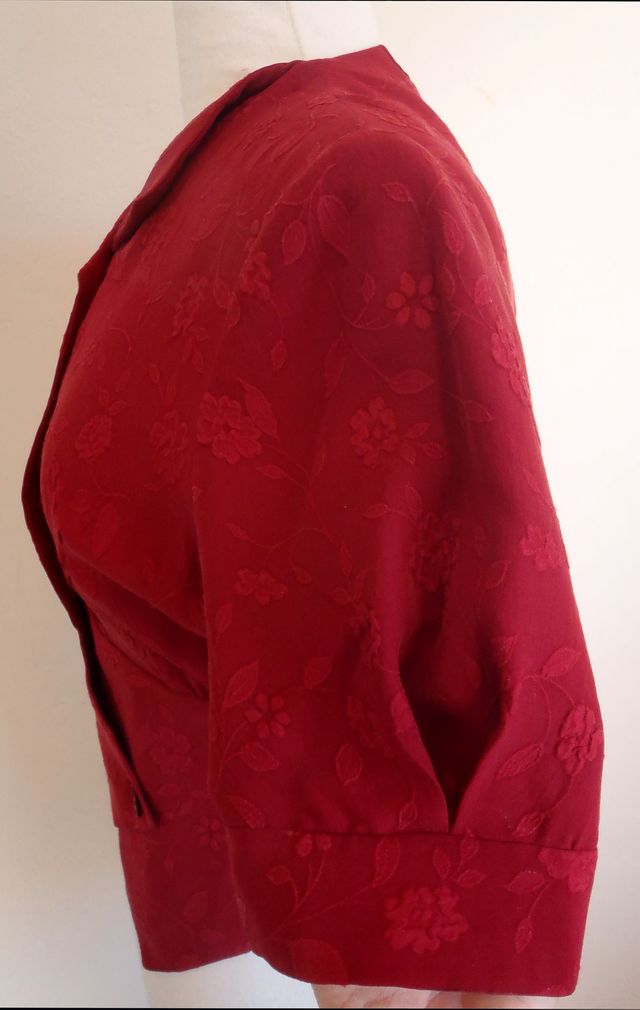 Detail of pleated sleeve.  I am hopeful to replace this photo with one of the blouse upon me so it shows the correct drape!