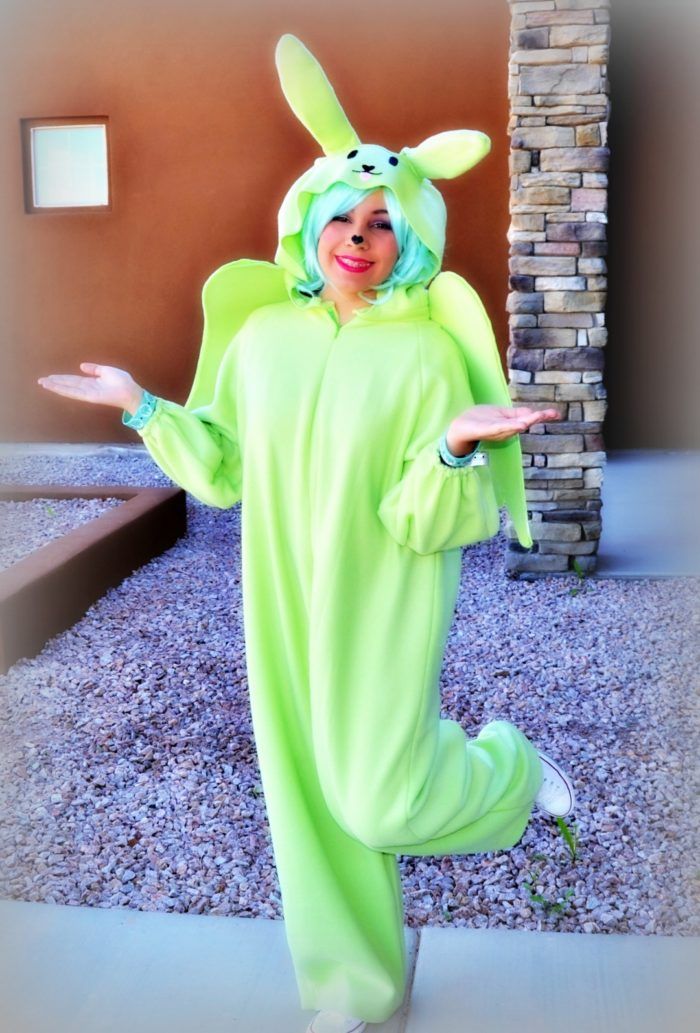 This was my first full project I sewed for my daughter in 2014, and I was under a tight deadline.  The sewing pattern is McCalls 6106.  I used fleece fabric, which helped me since I didn't have time to hem the pant legs.  The wings were made of fleece with heavy duty interfacing sandwiched between each wing.  I hand drew the wing template on the interfacing and then cut the fabric slightly larger, just enough to cover the interfacing.  The rabbit ears have a metal wire frame to keep their shape, and the wiring was attached to a headband.  The headband was hidden under the hood and two small slits were made for the ears to be placed on the outside of the hood.  This pattern is forgiving due to being baggy, so for first timers, it's not too difficult.  Although it's no fun when you make a mistake, just accept mistakes will happen, no matter how good you get.  Thankfully, seams can be ripped out (not fun), but mistakes can be fixed.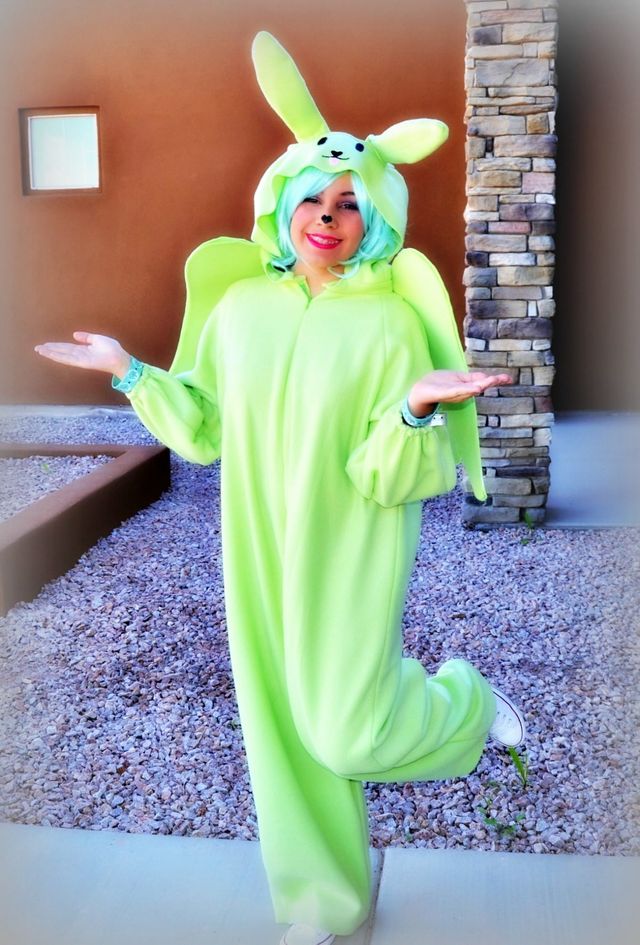 Flying Mint Bunny - Hetalia, Anime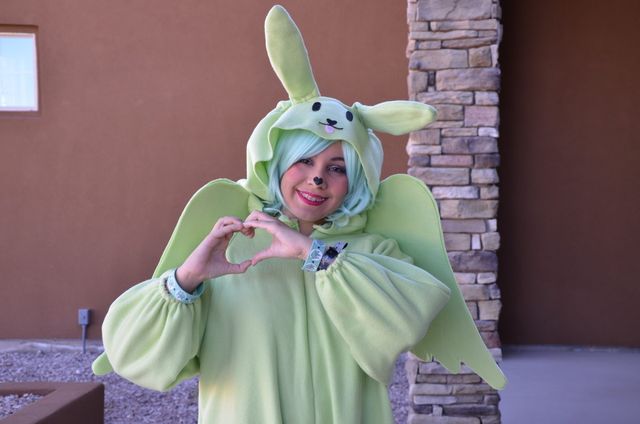 Get the latest including tips, techniques and special offers straight to your inbox.