On teaching myself to sew…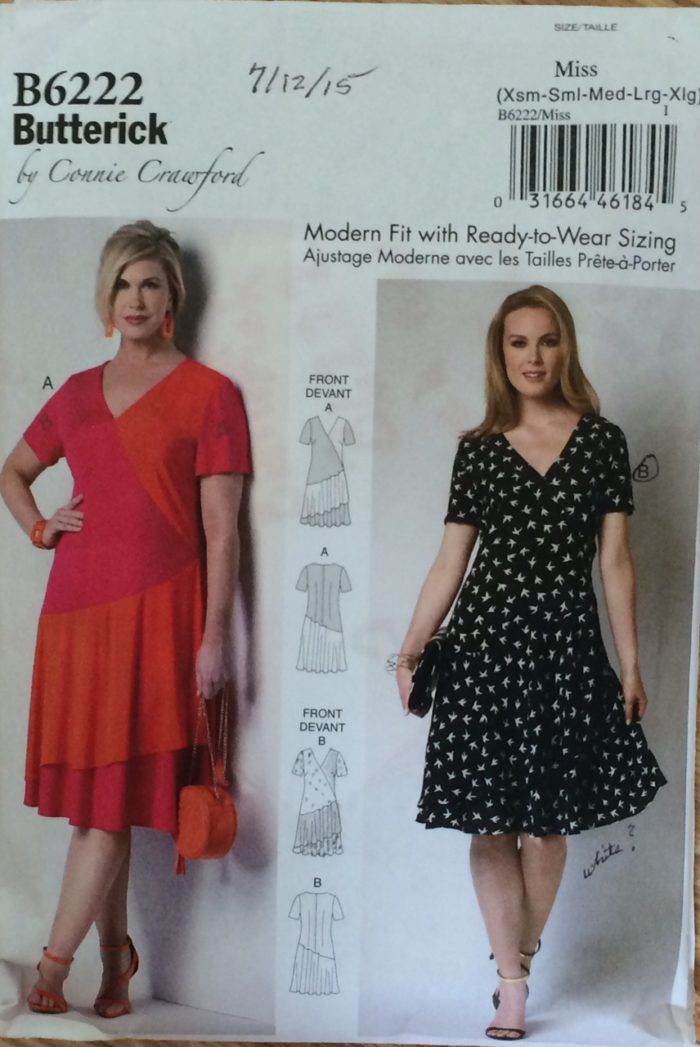 This pattern is perfect for us "oldies", especially those of us who struggle with fitting into the correct size category.  The sizes are divided as small, medium, large, etc., giving leeway for those of us who could fit in the either/or category.  Although all the pieces are cut out individually (except the sleeves and back interfacing) they fit together very well, and if you make it in a print, most of your mistakes can be hidden.  
The pattern calls for woven fabrics (Rayon, Faille, Linen, Crepe, etc) but I chose a single-knit because I liked the polkadots on this fabric that I had in my stash.  Also, I'm teaching myself to sew with my new and very first serger, and I really need practice in working with knits.  
This was a learning experience, to say the least.  I spent a couple of days going back and forth between my sewing machine and my serger, exploring various techniques and stabilizers, stitching and removing seams, and here are the highlights of my sewing odessey:
1. If you make this pattern with a knit, there is no need for the back zipper. The neck is large enough for you to slip the dress over your head. The stretchy seams from the serger allows you to make the dress close fitting enough to skim your body without popping any seams.
2. With a light-weight stretchy knit, everything slips and slides around, even with stabilizers, and the walking foot (on the sewing machine).  Getting a straight hem was also a challenge.
3. After struggling with fusible tapes and webbings, I finally serged my hems with a 3-thread overlock hem stitch, and that looked best.  Now I just need to figure out how to remove the fusible web residue from my hemline.
Despite all of my failed attempts at being creative, the dress turned out fine.  It actually looks good on me, and I won't be embarrassed to wear it to work (teaching in an elementary school).  I will try this pattern again.