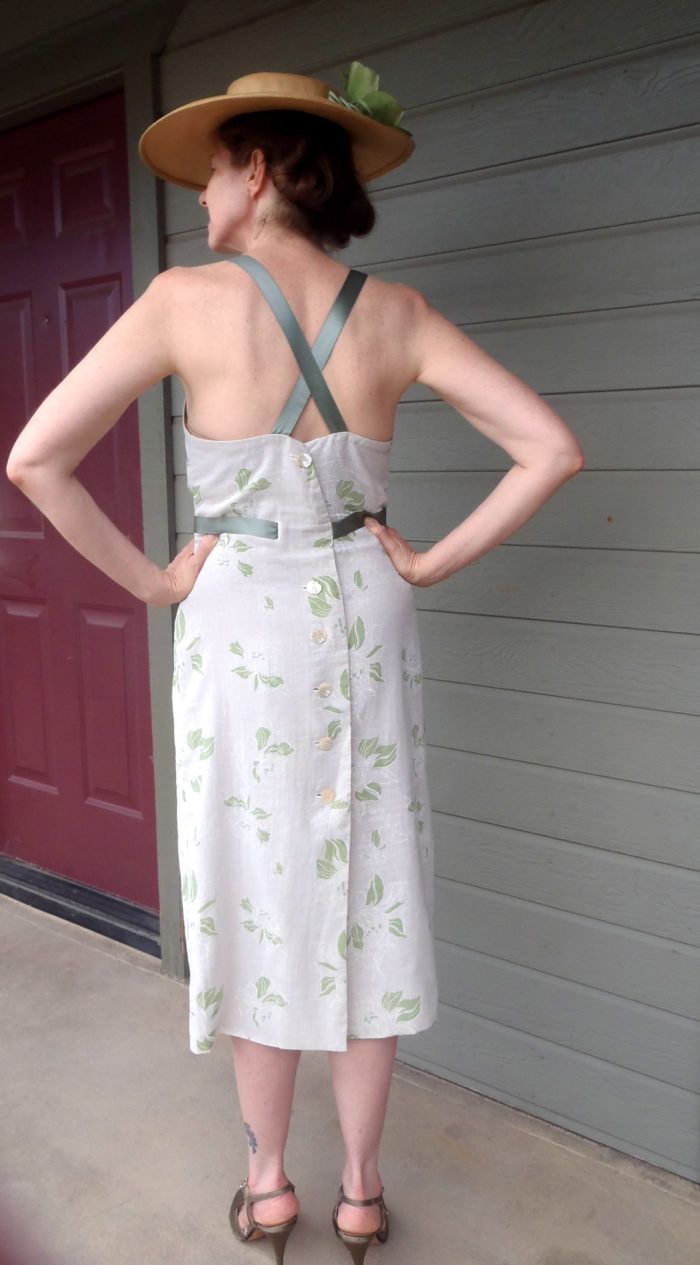 I drafted pieces off a 1935 Beyer's Modenblatt sheet and added seam alowances to create this halter dress.
I went for a fabric as close to the print illustrated in the original.  In this case, a semi-sheer cotton.  I used double-side silk satin ribbon for the straps and belt in lieu of creating fabric pieces the pattern gives for those parts. 
There is an inset skirt piece at front left and right which are top-stitched over the center front of the dress for shaping at the waistline and each terminate into vents at the front hem. 
For how-to blog posts, visit these links:
https://evadress.com/blogs/news/164832327-may-2-may-6-the-week-in-patterning-20
http://evadress.blogspot.com/2016/04/mar-28-apr-1-week-in-patterning-15.html
http://evadress.blogspot.com/2016/04/apr-18-apr-22-week-in-patterning-18.html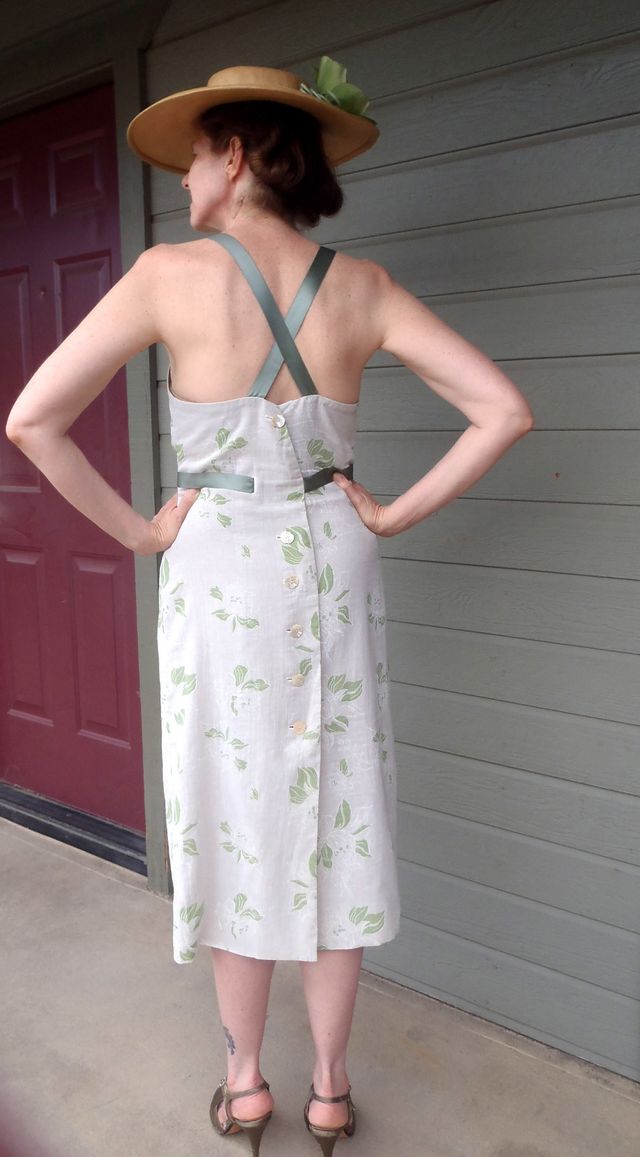 I used finishing techniques original to the pattern's design by making 6 bound buttonholes down the back opening and one on each front pocket.  
A vertical buttonhole is created at the waistline of the left back for the belt to go through and wrap around to the front.  The dress opens flat for easy ironing.
I used small pieces of Gail Patrice Deni-fuse (white) to stabilize the buttonholes and the top edge of the dress where I turned it with single bias facing.

Original pattern art from 1935.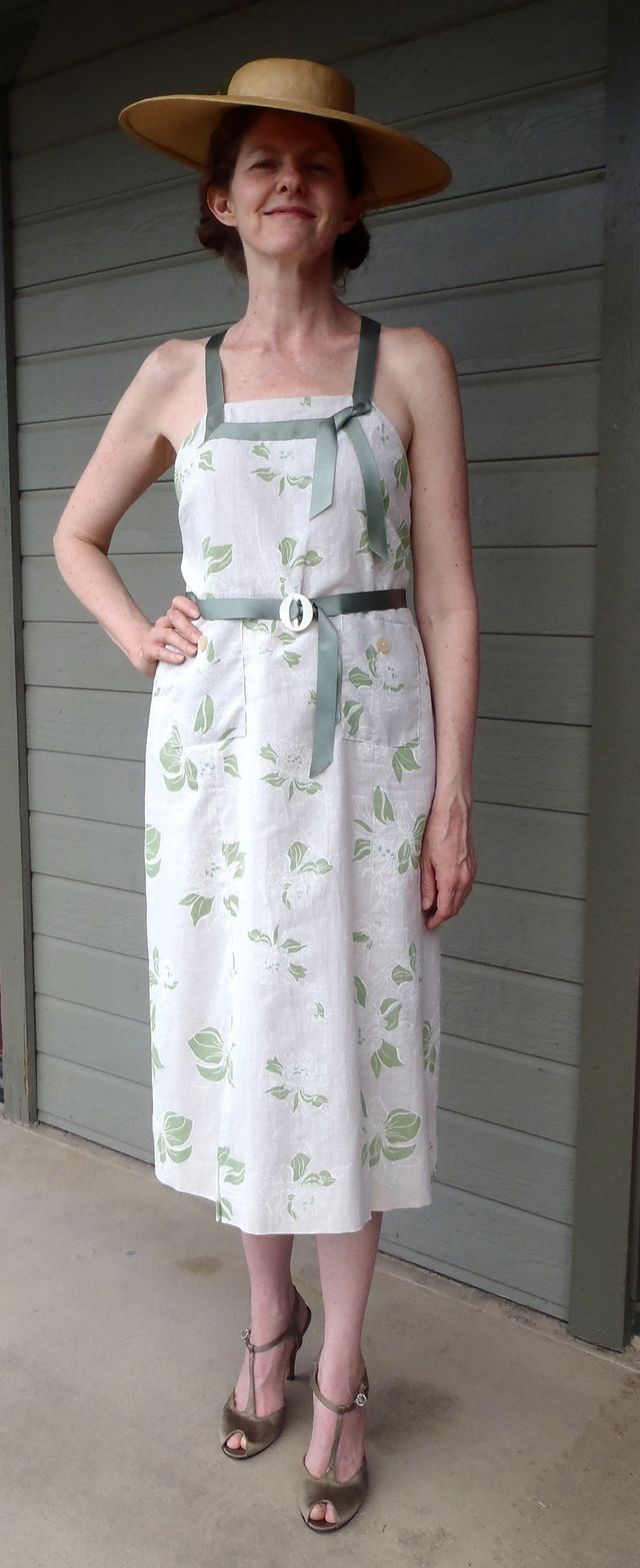 Using mother-of-pearl buttons and a vintage MOP belt buckle enhanced the slight sheen contrast in the overall garment!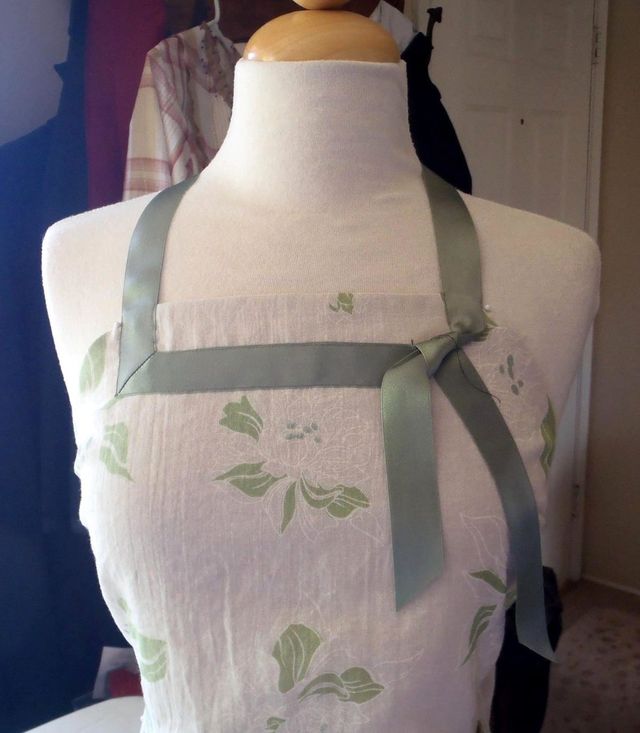 I like the contrast of the ribbon and its sheen complements that of the stamen in each of the print flowers which have a slight glitter finish.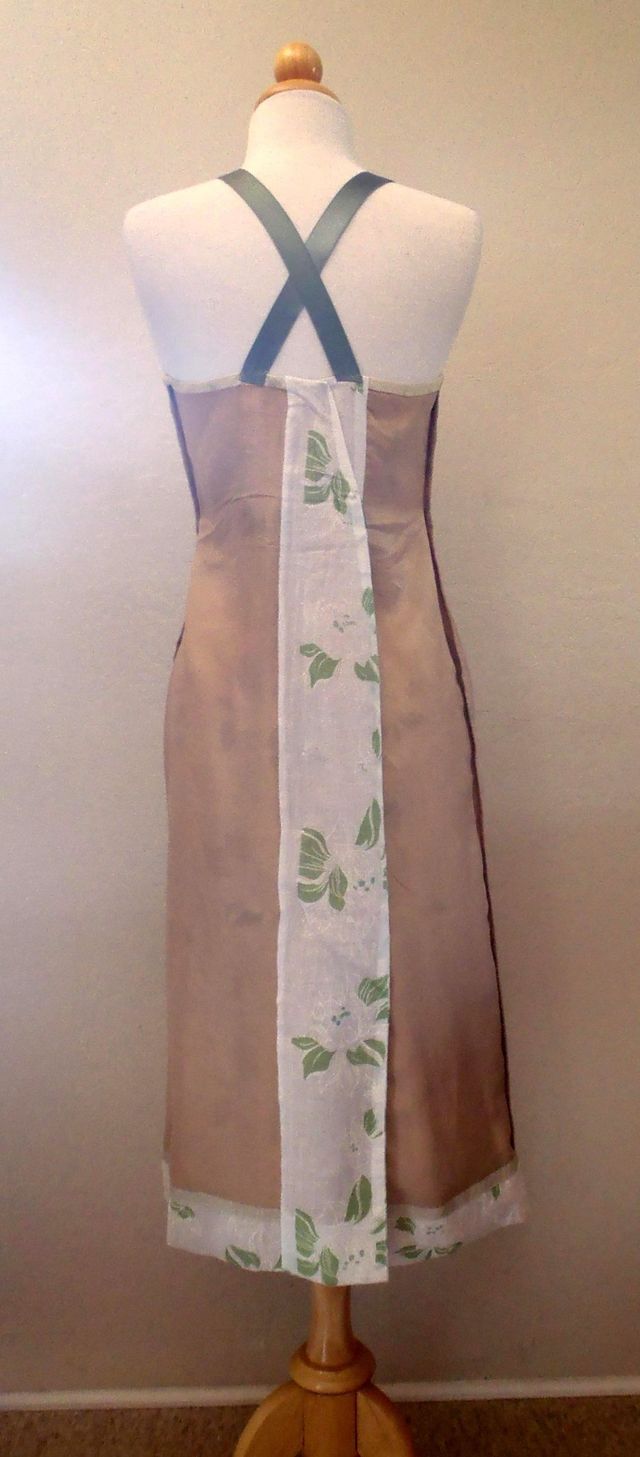 I interlined the entire dress in washed silk habotai incorporated in the french seams at each side.  I chose bisque instead of white habotai so I wouldn't 'glow' under this white print.  I also felt it made the printed fabric pattern stand out better.
I used the old way of finishing the hem with seam binding tape and finished the top edge with single bias in washed silk organze, also of a bisque color.