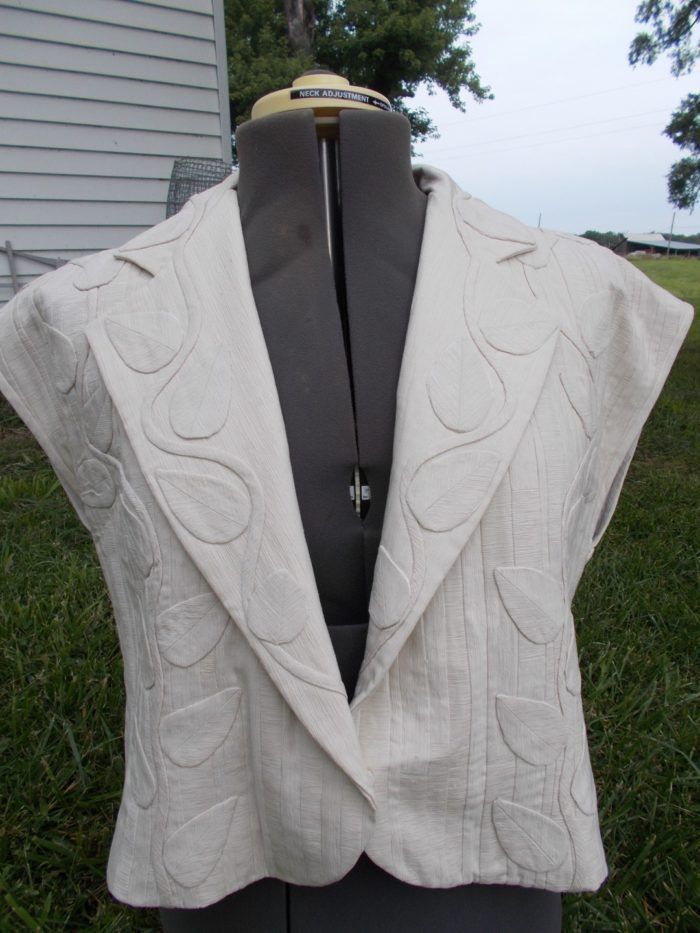 This cap-sleeved jacket was inspired by Threads article Artistry by the Strip; the article appeared in the Feb/Mar 2012 issue. The Butterick pattern number is 5214 and is a Retro pattern from 1947. The silk-linen blend had a distinct woven-in stripe. To create the background fabric, I cut strips on grain and on the cross-grain, in varying widths. I sewed one of each together to create a strip, which I then sewed onto a backing fabric in parallel rows. To create the leaves, I cut wide strips on the bias, and then joined them to create a chevron. I traced the leaf design on the back, centering it over the seam so the stripes looked like veins. Next, I used China silk to back each leaf and stitched on my pencil line. I slit the silk and turned the leaf. Each leaf was sewn on by hand; I worked with each pattern piece separately. When most of the embellishment was completed, I sewed the garment and then added some leaves and stems over the seams. Darts were disguised by placing stems, cut on the bias, over them. I modeled this in the 2016 American Sewing Guild's style show in Indianapolis this past July.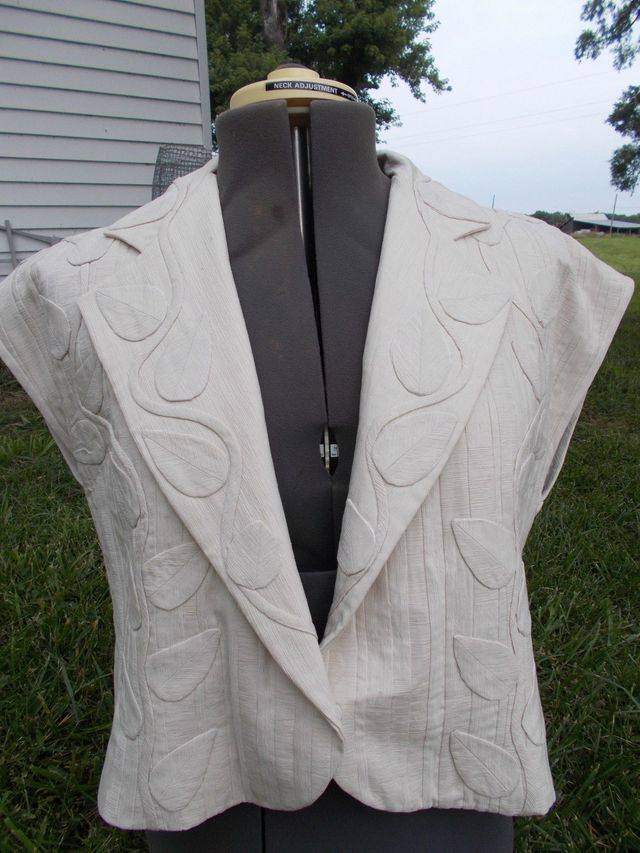 Butterick's Retro '47 5214 cap-sleeved jacket is embellished with 55 appliqued leaves.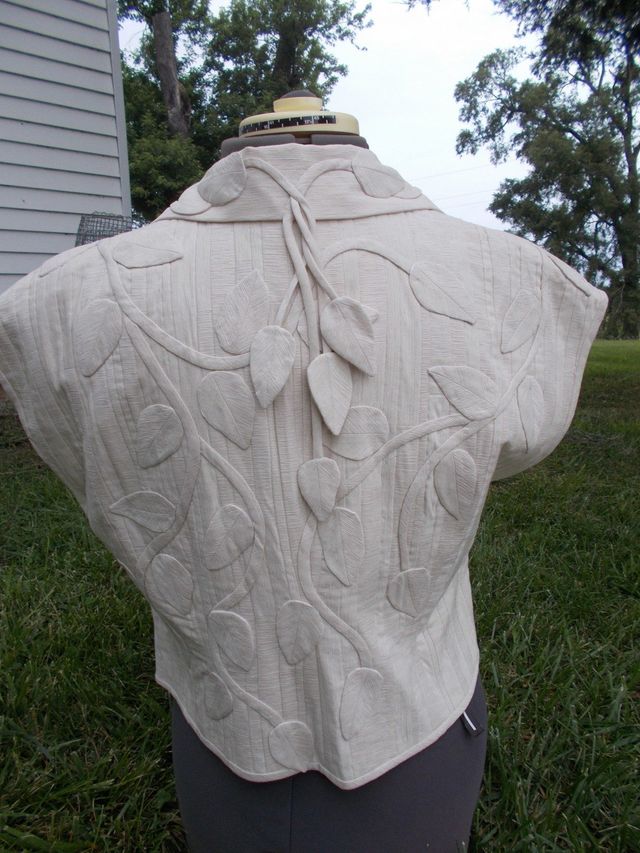 The back is embellished with appliqued leaves and with dangling two-sided leaves.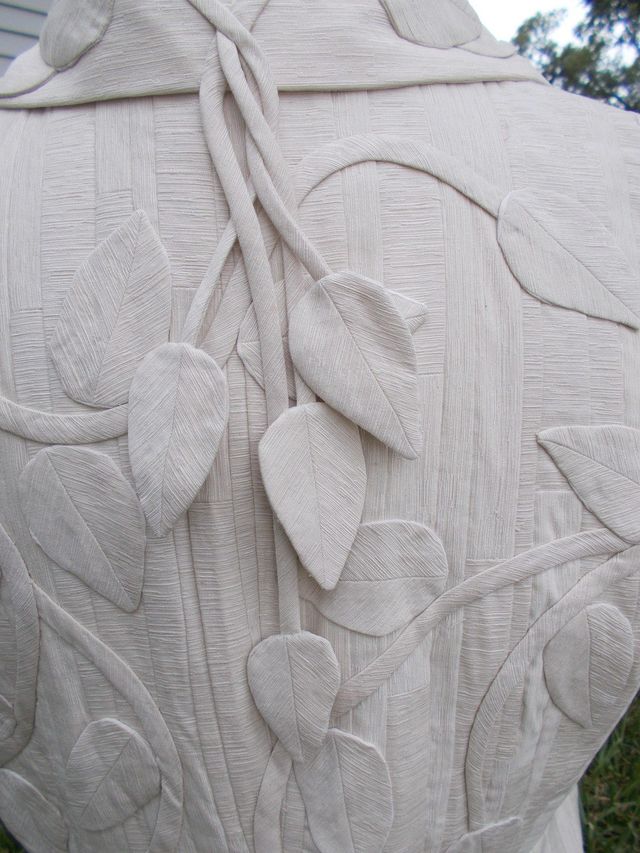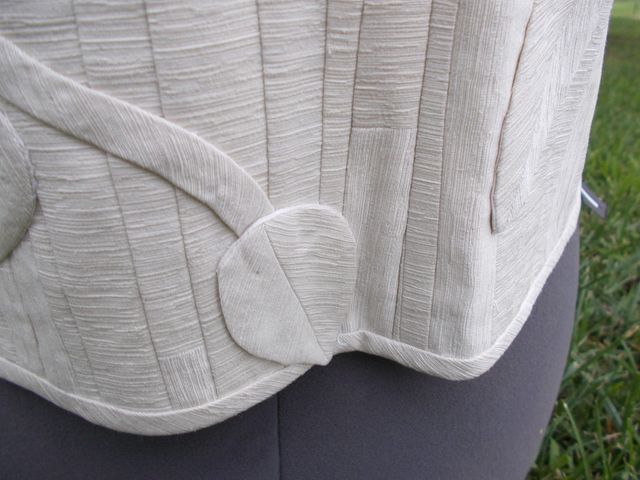 This detail shows the background fabric that was constructed by cutting strips of fabric on the grain and crossgrain and then was sewn to a backing fabric. It also shows how I used the woven-in stripes to mimic veins in the leaves.