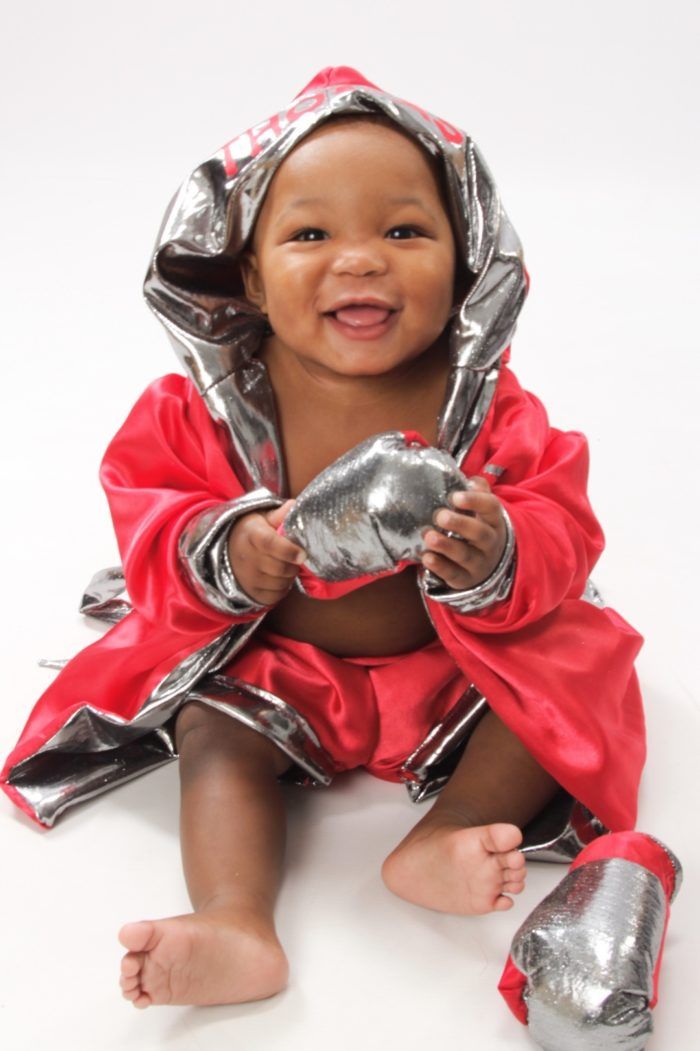 this cute little baby boxer outfit is made of satin on the outside, and trimmed and lined with metallic stretch lame'. The boxing robe has hand cut appliques made from satin fused to heat n bond lite and cut out with tiny scissors, then ironed on. the shorts are lined and trimmed with silver lame too.
the boxing gloves are made by fusing the red satin and silver metallic to a layer of head liner foam, and cutting out the pieces to sew together. they are lightly stuffed with stuffing.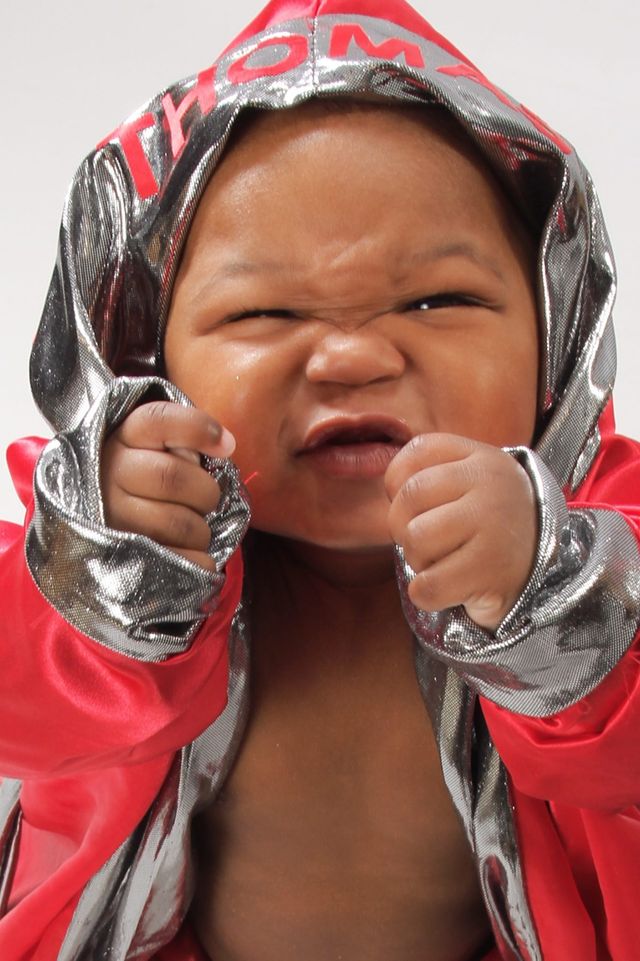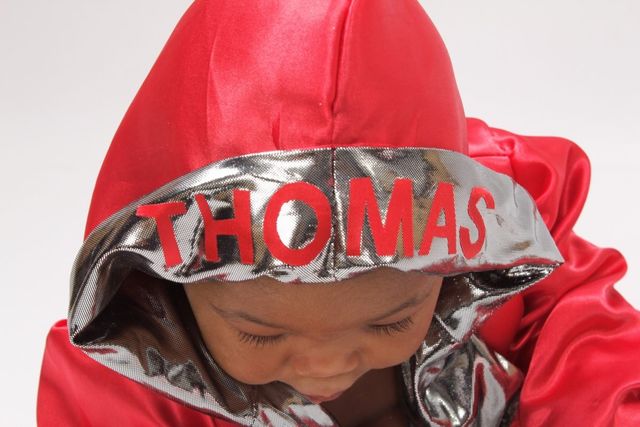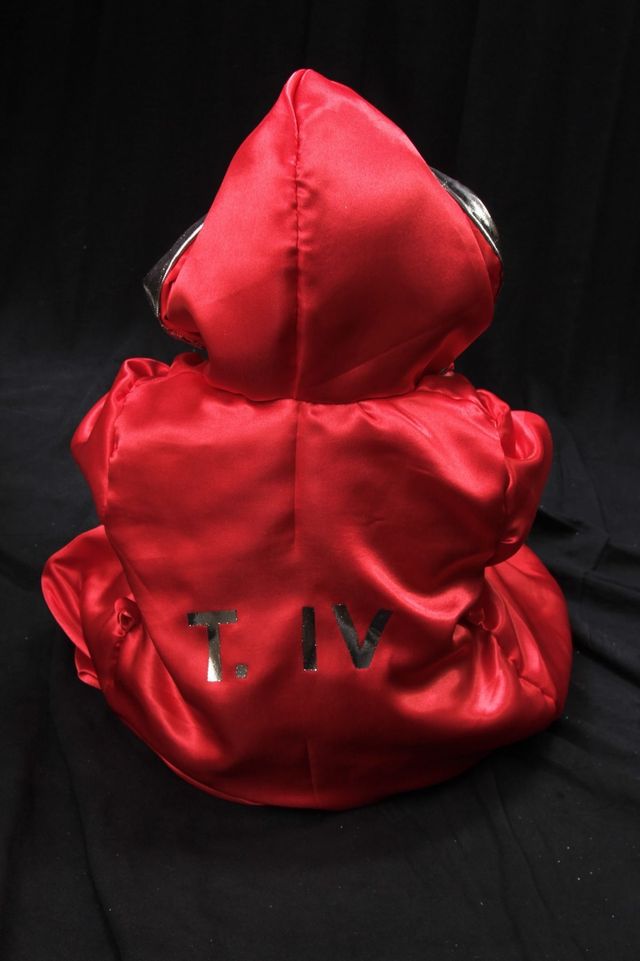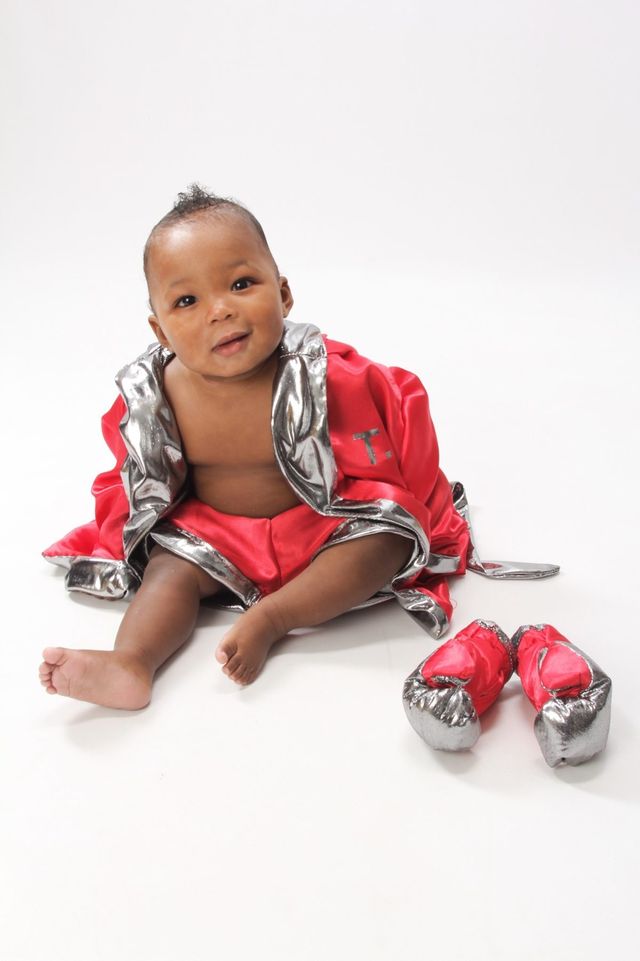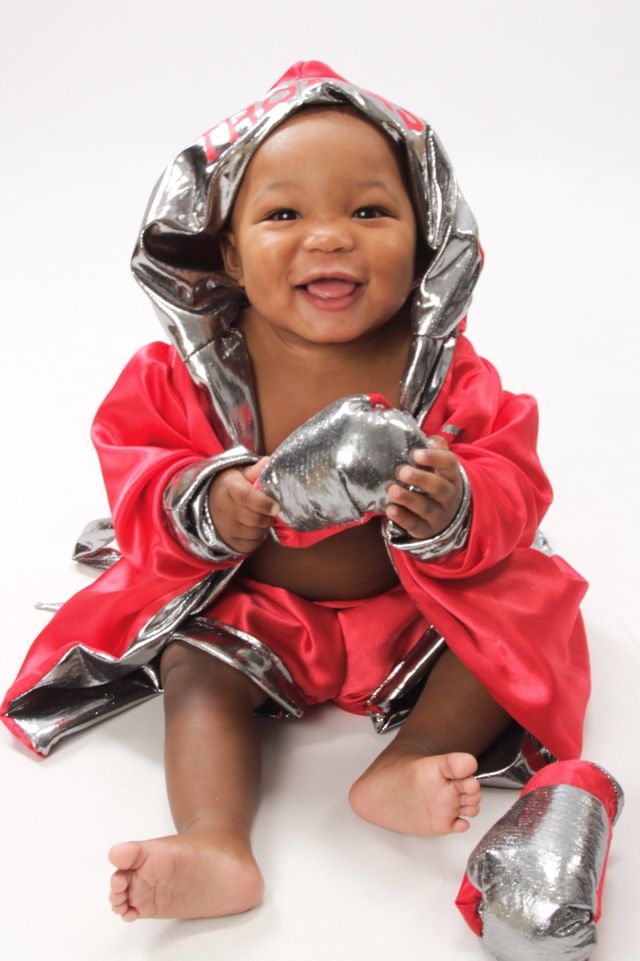 Get the latest including tips, techniques and special offers straight to your inbox.