Jace Beleren from Magic the Gathering card game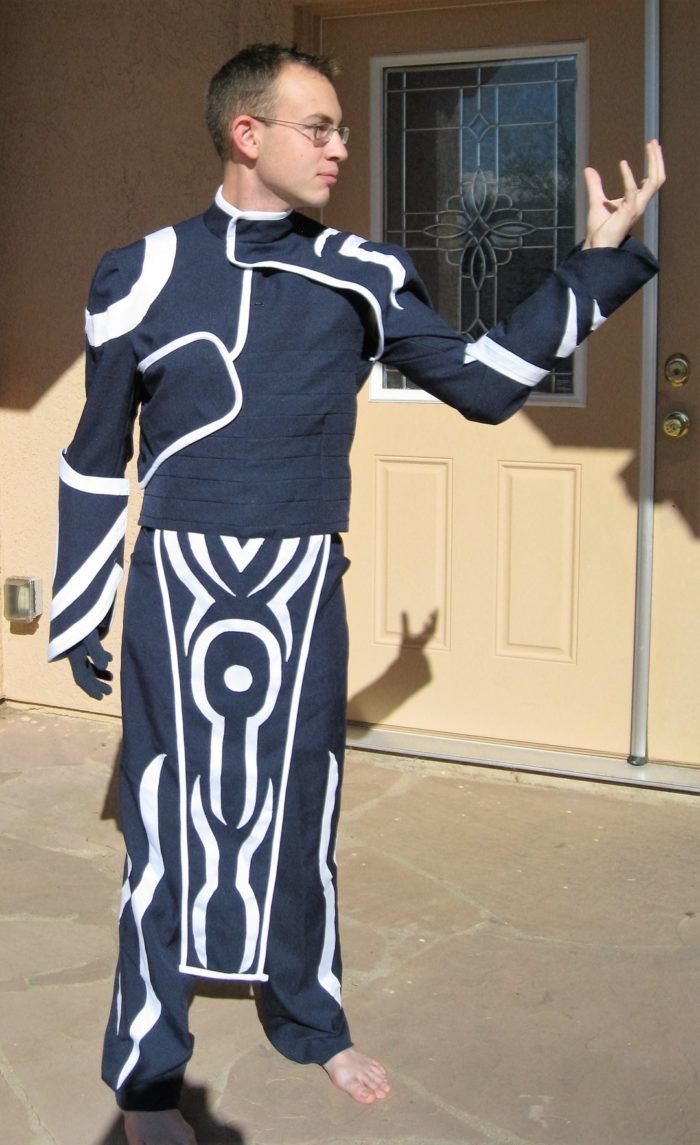 My children show me pictures of what they want for Halloween costumes and I endeavor to make it as accurate as possible.  In this case, my son gave me a picture of Jace Beleren from the game Magic the Gathering.  Since he joined the service and was not home to help, I did all the work.  I looked closely at the picture to see the basic structure of the outfit and chose patterns based on that.  The pants and vest are from McCall's 7216. The only change I made to the pants was to add the applique (and an elastic waist as my son lost weight and needed to make it smaller.)  The jacket is from McCall's 4745.  The structure of the top part of the jacket worked but obviously not the shape of the front.  I took the front pieces and sketched the shape I wanted.  For the right side, I needed to do this twice to make the overlapped look.  I drew the arm bands and reinforced them with a very heavy interfacing.  To get the striped look of the vest, I cut strips of the blue fabric and sewed them back together again.  I also made the front closed and made it go up to the neck.  I added a separating zipper to the back.  The apron pieces had to be hand drawn as did all the white appliques.  I used homemade white bias tape to trim the edges.  I sewed the front apron piece to the vest and attached the back with snaps to make it easier to put on.  The cape is loosely based on a couple of patterns that I altered significantly to get the look I wanted.  In order to make the cape sit at the neckline as shown in the picture, I placed hooks on the vest piece that the cape attach to.  The outfit is fully lined with a wicking fabric for comfort.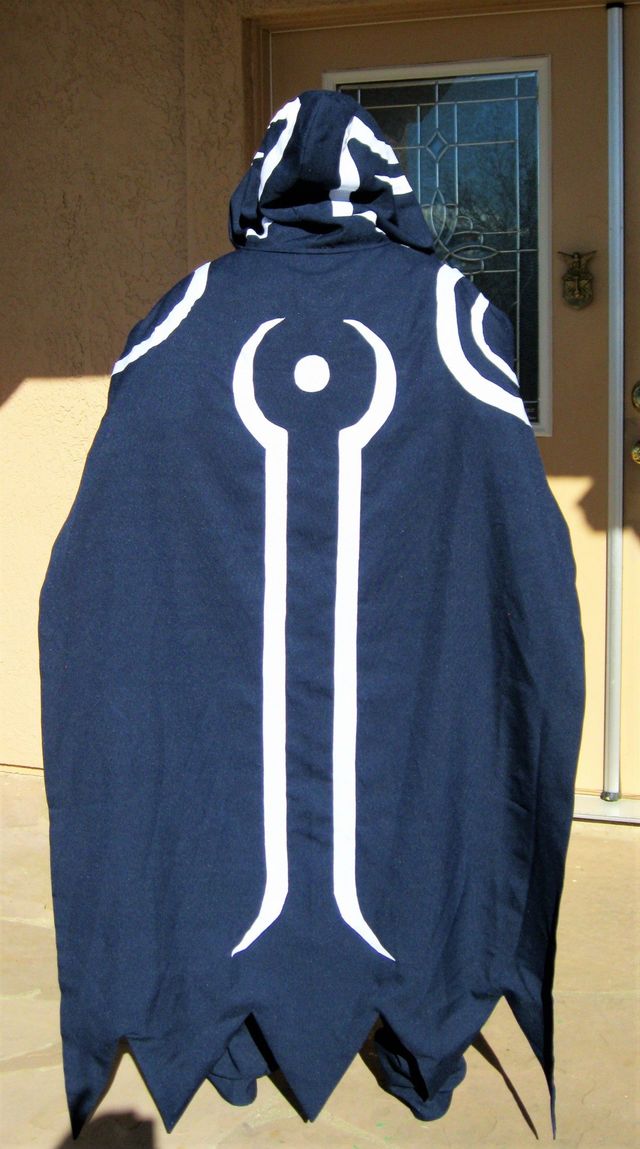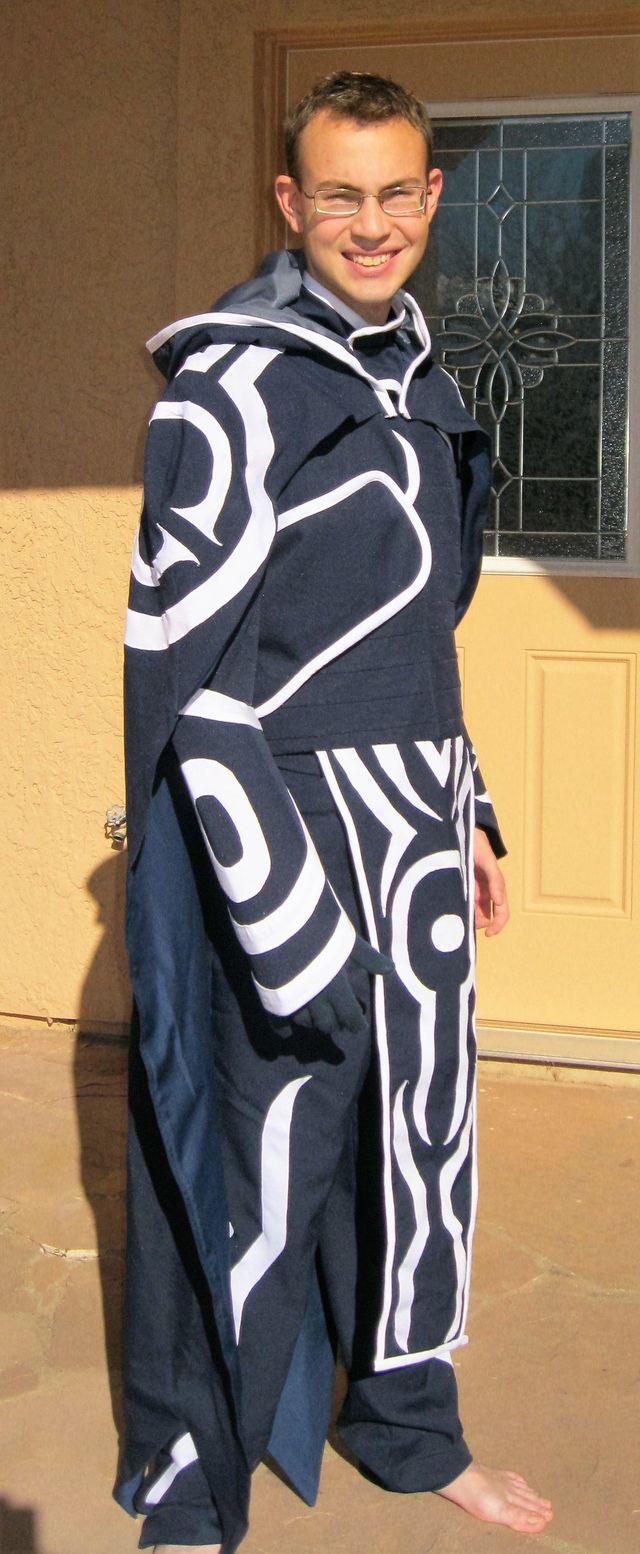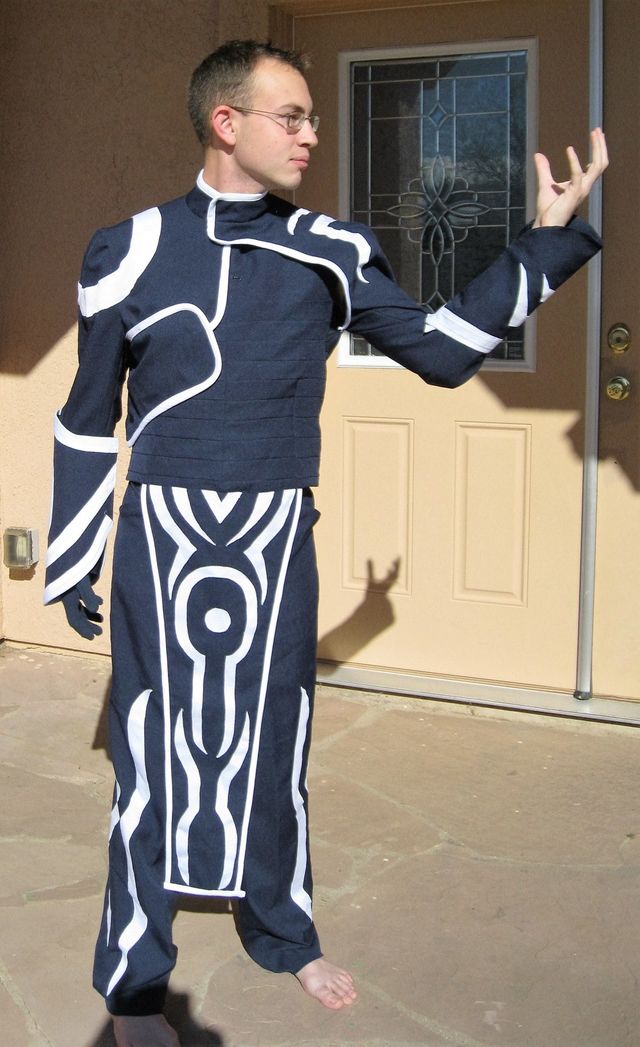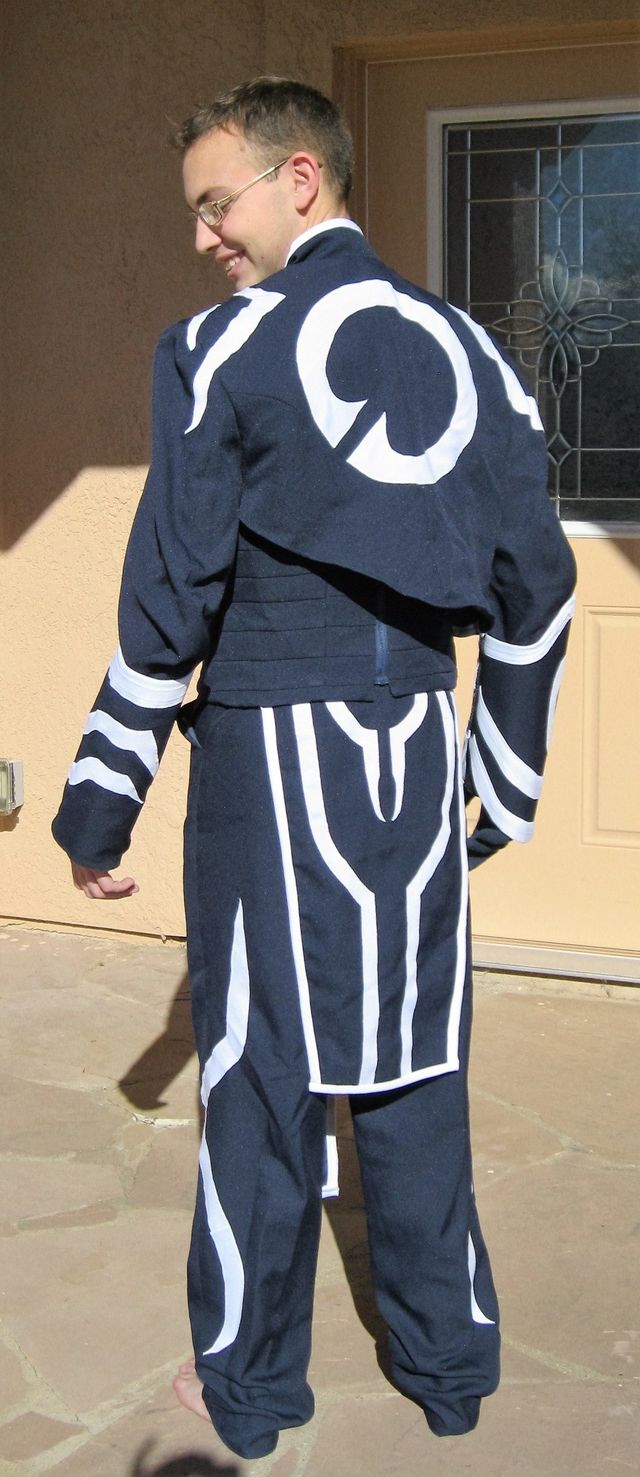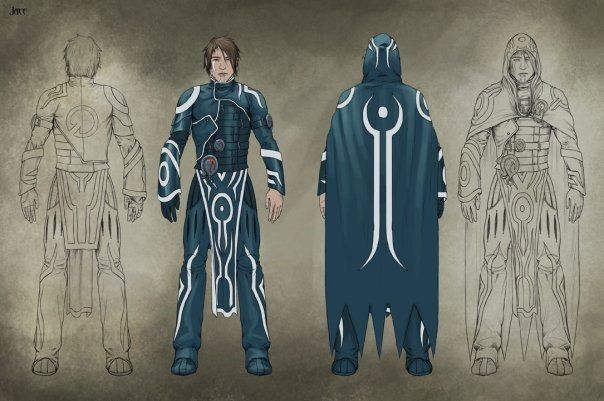 This is the picture my son gave me to work from.