Kaylee's Shindig dress Firefly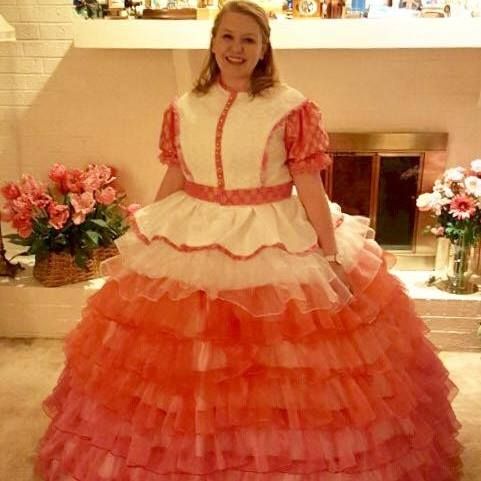 I made Kaylee's shindig dress from the show Firefly. I drafted a skirt to fit over the large hoopskirt, layered 8 layers of chiffon ruffles (lots of rolled hemming!). I used a McCalls shirt pattern for the basic top and overlayed lace with pink ruffles in the seams. I self drafted the peplum and belt. The sleeves are silk sari fabric trimmed with a pink trim I found in my trim drawer. It took me 7 months and I just got the 12 pearl buttons on in time for Halloween!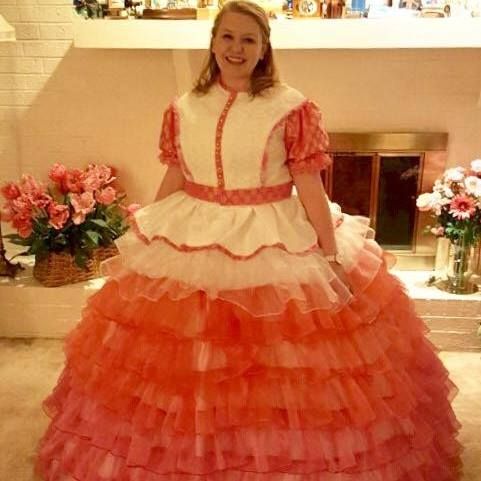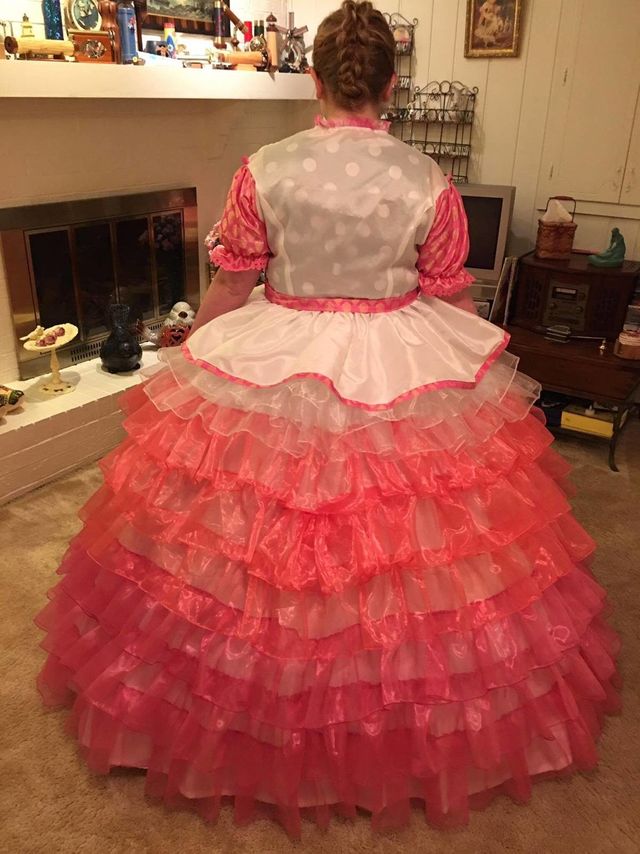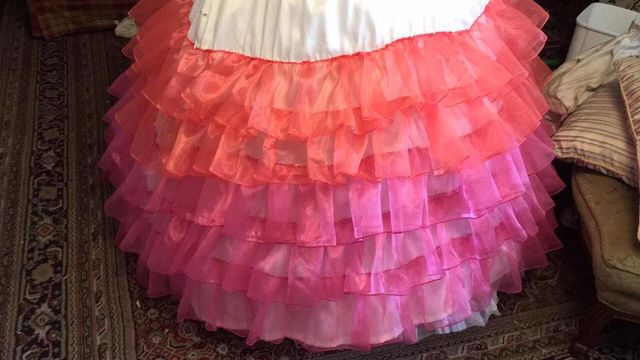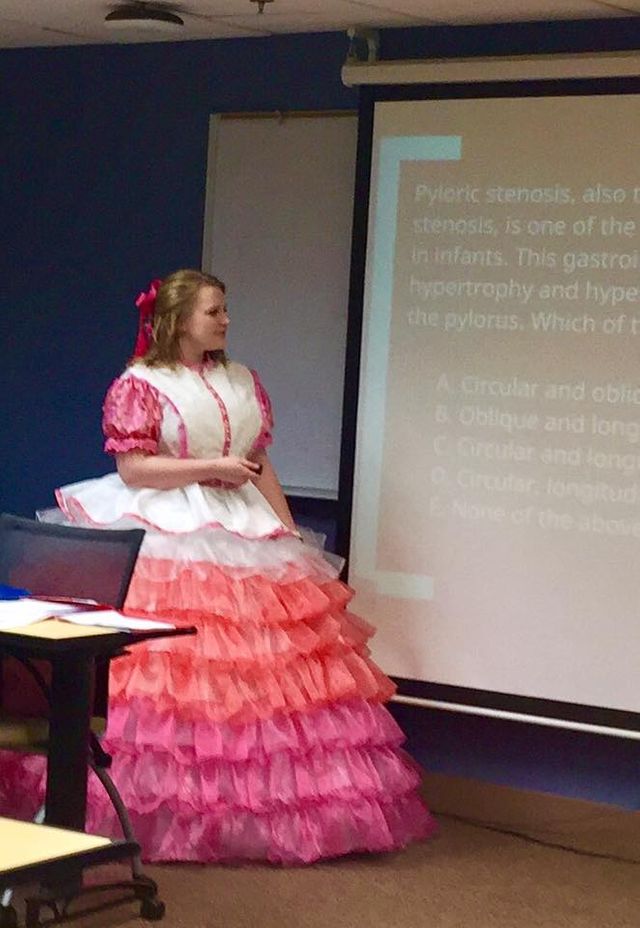 In action teaching med school Halloween day.