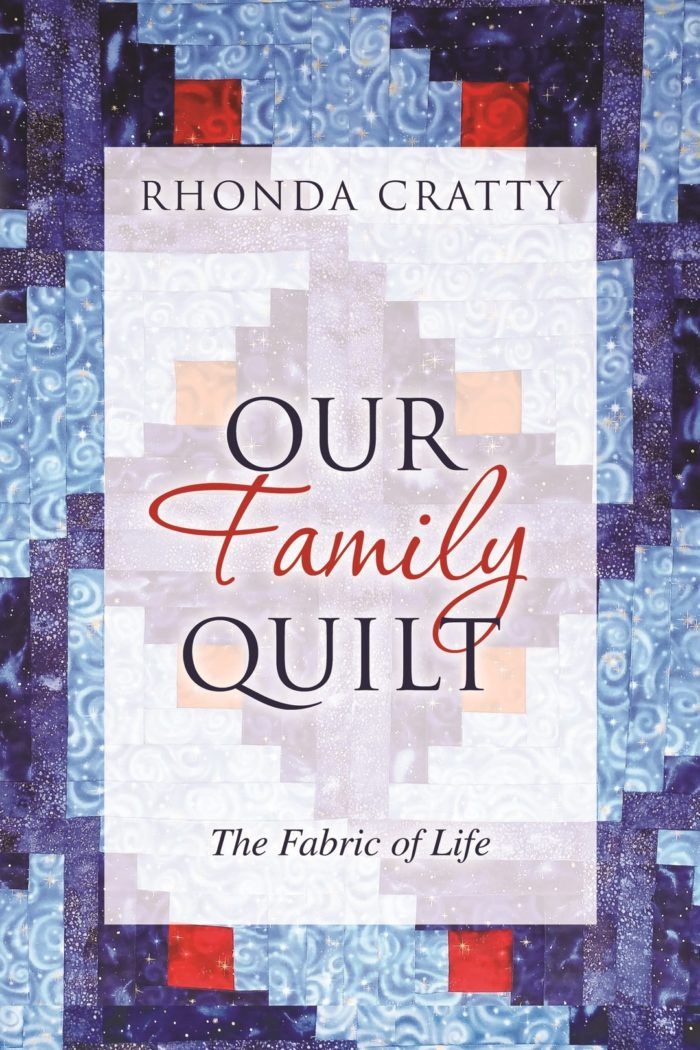 Our Family Quilt: The Fabric of Life (Volume 1)- Paperback
Our Family Quilt: The Fabric of Life-ebook
Our Family Quilt
The Fabric of Life
by
Rhonda Cratty
Join and experience creativity and nostalgia through Grace, a master quilter, -as she shares her creative gifts with her young granddaughter, Audrey. Together their lives unfold around their family quilt. The love between grandmother and granddaughter keep a family's generations turning despite minor setbacks, disappointments and celebrations of life. As friends and family of this charming mountain town in Colorado come together for life's moments. Creating an inspirational, heartwarming story to share with those you love.
Our Family Quilt immerses readers in:
Family Life
Contemporary Women
Quilting ideas
Creativity for everyday living
The secret world of Grandmothers and Granddaughters and the people they love…
Our Family Quilt began as a book idea. Then moved into research of quilting as an art form in America. The characters in this book evolved through quilting classes, quilting shows, museums, shops, the Columbine Quilt Guild, inspiring speakers, and encouraging quilters. Each experience inspired the author to add a different dimension to both her quilting and writing.
Living in Colorado Rhonda enjoys walking, hiking, and cross country skiing in the mountains. When she is not writing, she enjoys traveling, quilting, crocheting, cooking, reading and painting.