How to Make a Beautiful Bridal Comb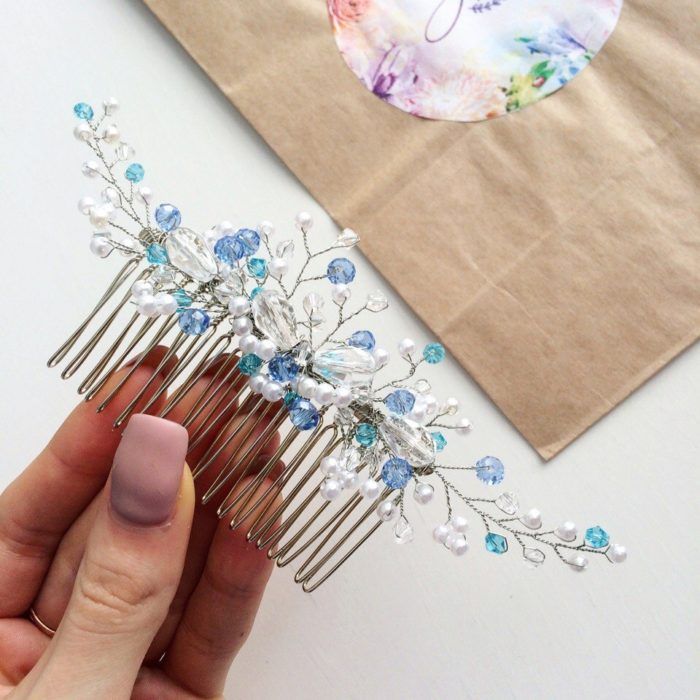 While it is true that planning a wedding can be lots of fun, it is also a troublesome task for almost any bride. If you are like me, you pay attention to every detail, especially when it comes to the wedding image. After all, every bride wants to look her best on the X-day, which makes the search for ideal wedding accessories an integral part of the overall preparations. The problem is that beautiful wedding hair accessories may cost hundreds of dollars and even more. However, who said that you should pay a fortune for bridal jewellery? Believe me, you should not! The trick is that with just a little effort and creativity, you can make many of those designer pieces yourself. To prove this, I'll show you how to make a bridal comb to include in one of the romantic half up half down hairstyles on your own.
Materials and tools you need:
metal hair comb (you can use a plastic one if you want);

beads of different sizes and colours (I used Swarovski Crystal mini drop beads, Crystal round beads, Light Turquoise and Aquamarine round beads of different sizes, and also imitation pearls);

malleable silver wire able to hold the shape;

jewellery pliers with a wire cutter (I used those with rounded tips).
Step 1: Cut a piece of your wire. Don't make it too long; 10-12 inches are usually enough for a start. The length of the wire is actually not important as you can add another piece at any time if necessary.
Step 2: Place the cut wire in between the teeth of your metal comb and wrap it around it. You will work with only one end of the wire at a time, so carefully secure its other half behind the comb.
Step 3: String the first bead onto the metal wire. Bend the end of the wire over the bead and tightly wrap it around the base of the wire back to the comb.
Step 4: The technique of making a branch with two, three, and more beads is almost the same. You simply need to create a bend in the metal wire with your jewellery pliers and string another bead onto the same wire. You can do it as many times as you want.
Step 5: Secure larger beads separately sliding each of them down the wire so that they could rest on top of the metal comb and hide the possible defects of the work.
I used different branch styles and lengths for this particular piece of wedding accessories to give it more romantic and natural look. You can certainly create your own bridal jewellery design to turn your metal comb into a true masterpiece of wedding hair accessories. Do not be afraid to experiment! After all, now you know exactly how to make a bridal comb on your own – the rest depends on your imagination and needs!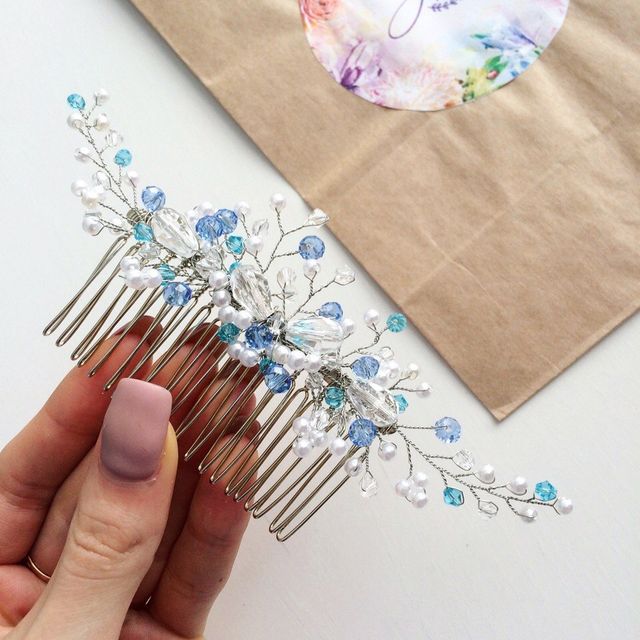 Final look of bridal comb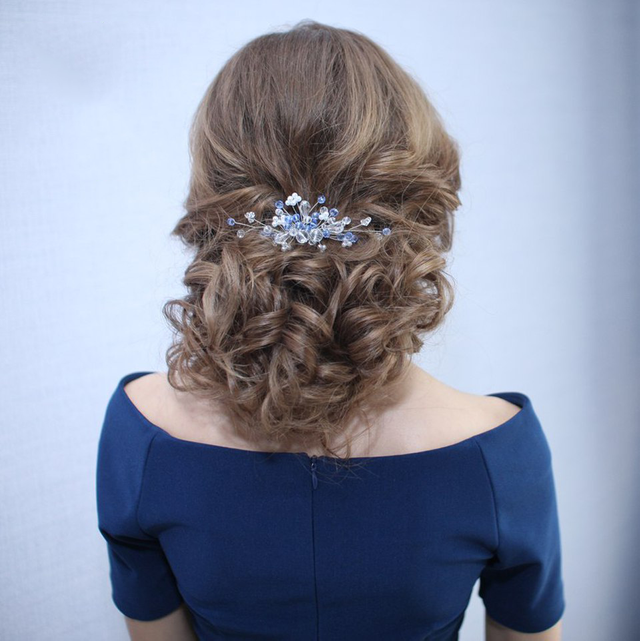 Total look of wedding hairstyle with DIY comb