2017 Prom Gown Making Extravaganza!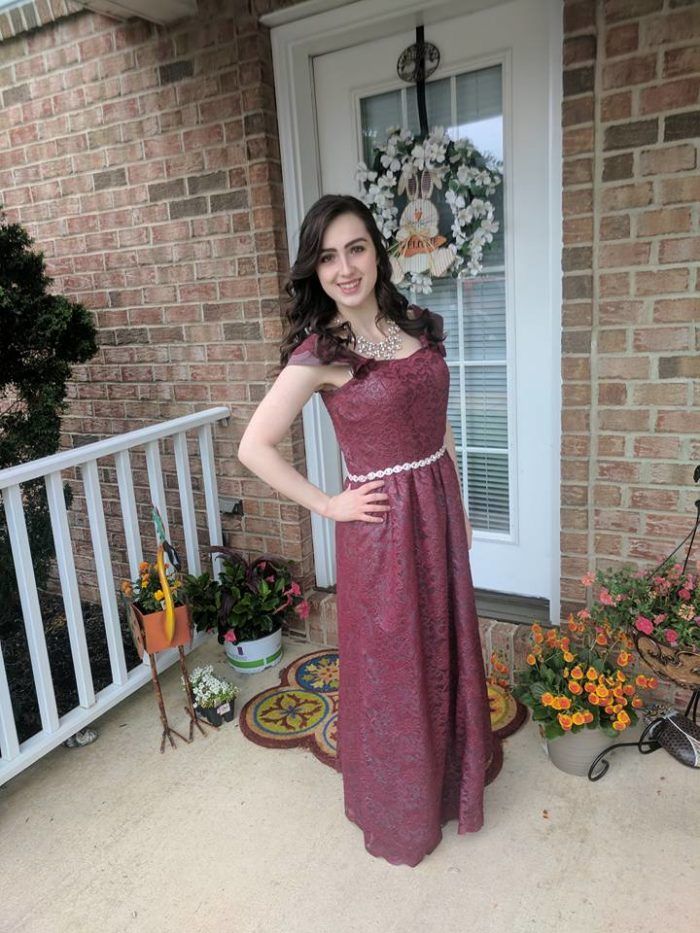 I enjoy making special event costumes and clothing for my daughter who is now 18 and a Senior in high school (soon to graduate). This dress was for her Senior prom (May 6, 2017) It's the last formal gown, probably until she gets married in the future. It was a labor of love.
I diverged from the McCall's pattern in the underskirting – it had 2 layers of chiffon, 2 layers of sparkly tulle and 1 layer of lining fabric. The overskirt was two layers – platinum organza overlayed with silver foiled tawny lace. Essentially I made 7 skirts. 
The bodice was 3 layers – lining with boning plus a layer of organza and foiled tawny lace.
The straps were self-drafted where they could be worn off the shoulder or on the shoulders for comfort.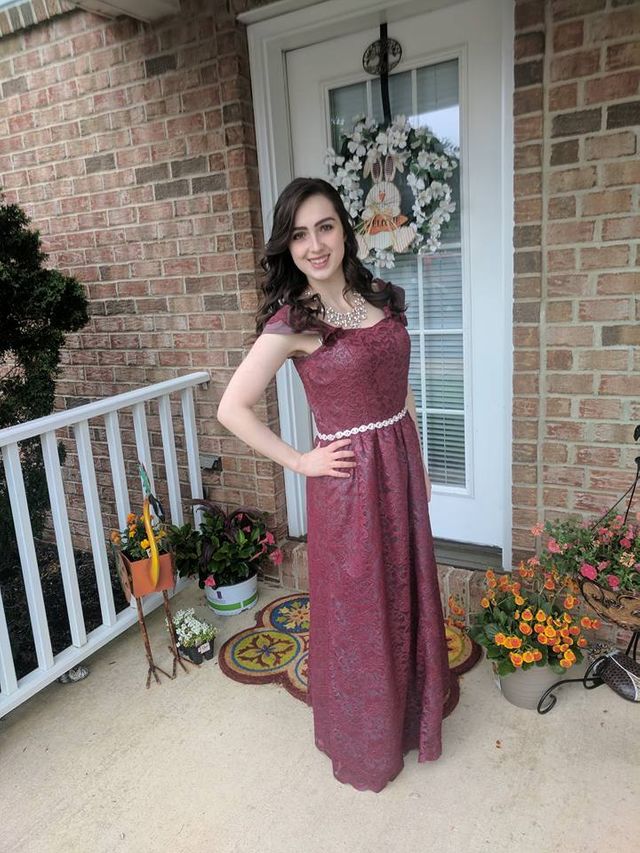 Inspired by McCall's pattern M6893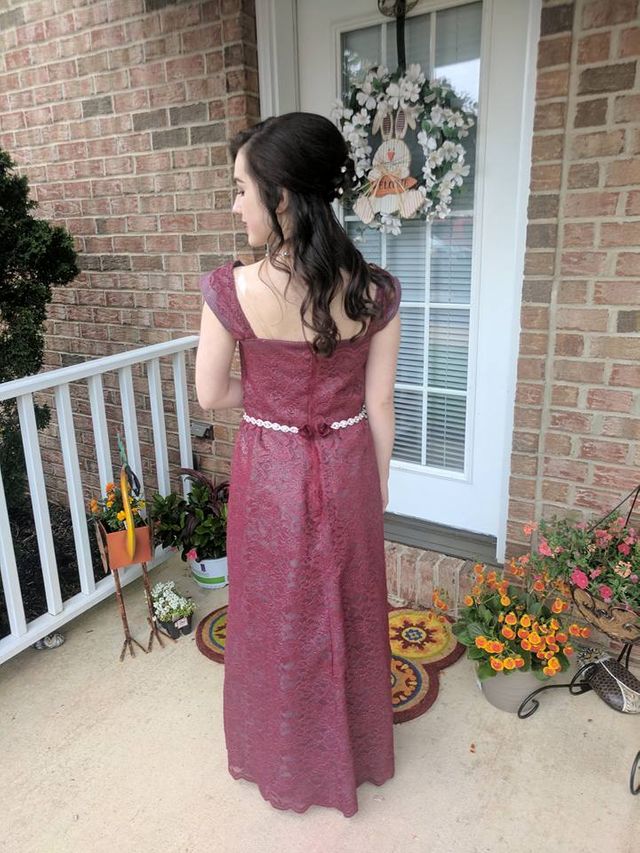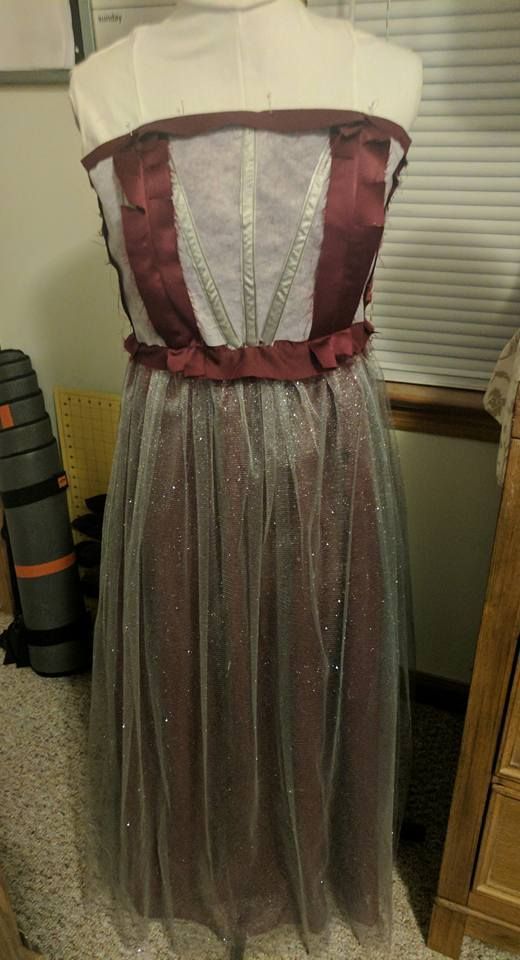 What's underneath the lace overlay layer - lots of skirting, boning, etc.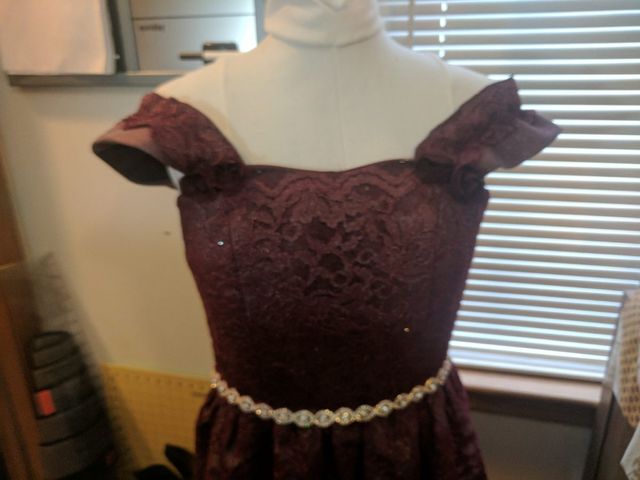 Close up of the straps with light elastic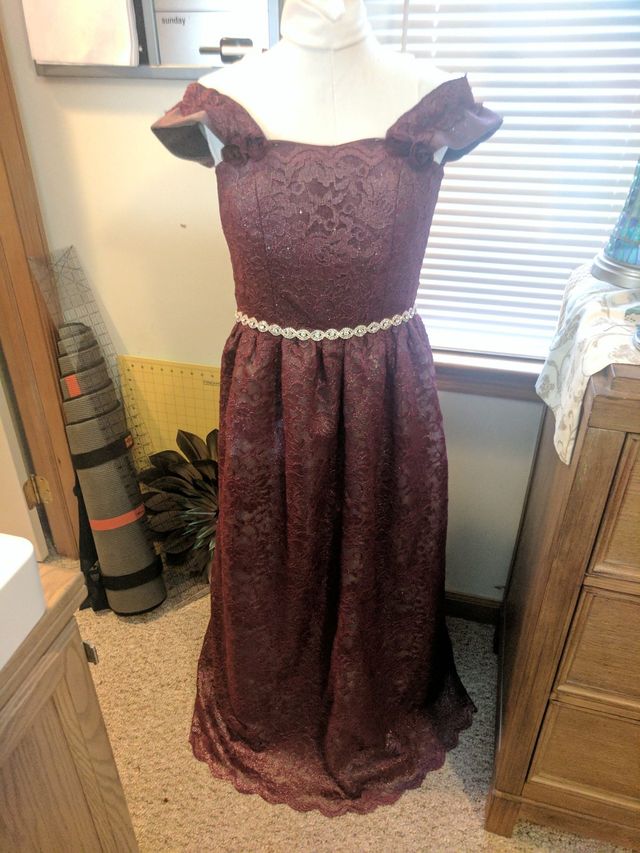 The dress on the dressform...