Princess Bell inspired Spring dress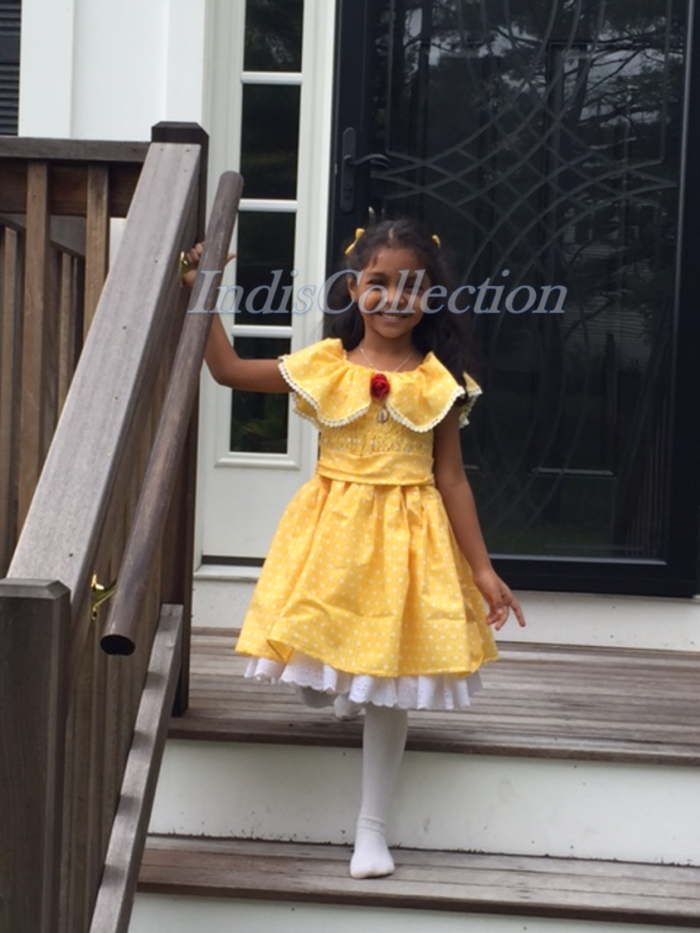 Spring Dress made for my daughter's birthday. Inspired by the gown of princess Bell in Beauty and the Beast. 
Material : Yellow polka dots material from Tutti Fruitti Collection from Joanns. / Bridged Eyelet white trim.
Body of the dress is shirred using the elastic tread. Trim is attached to the line of the skirt.  
Full circle ruffle with a white trim on the neckline. Red ribbon rose in the front. Easy to wear. No Zips.