Bias Tape Strip Pieced Dress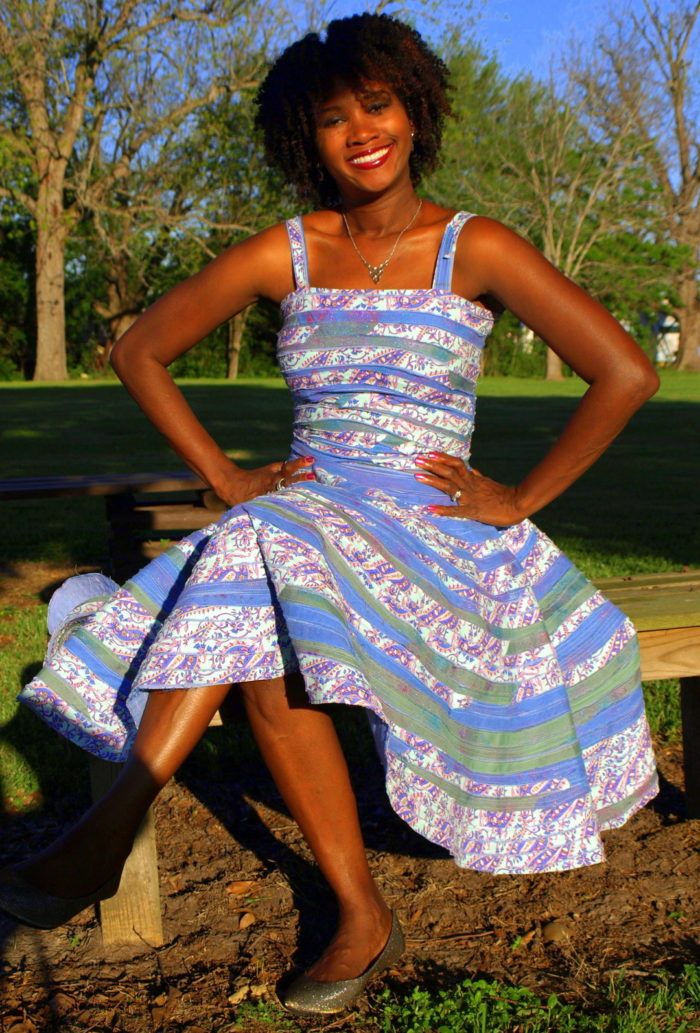 Paraphrase from The Party Dress Book: "To make this dress, fabric is cut into a million strip pieces 3/8 inch wide and sewed to a backing fabric. The effect will vary depending on how much space you leave between the strips and degree of contrast between their color or prints and the base fabric."
Rather than make a dress as in the book, I chose to make separates. I wanted the versatility of two pieces. Because I loved the fullness of the dress in the book, I used it for the circle skirt pattern. For the top, I used Simplicity 4885. I found it easier to use a pattern intended for separates and had a straight neckline. I would have had to modify the bodice of the pattern in the book. Given the time commintment of cutting the strips, and pieceing them to the fabric, I wanted to save time where I could.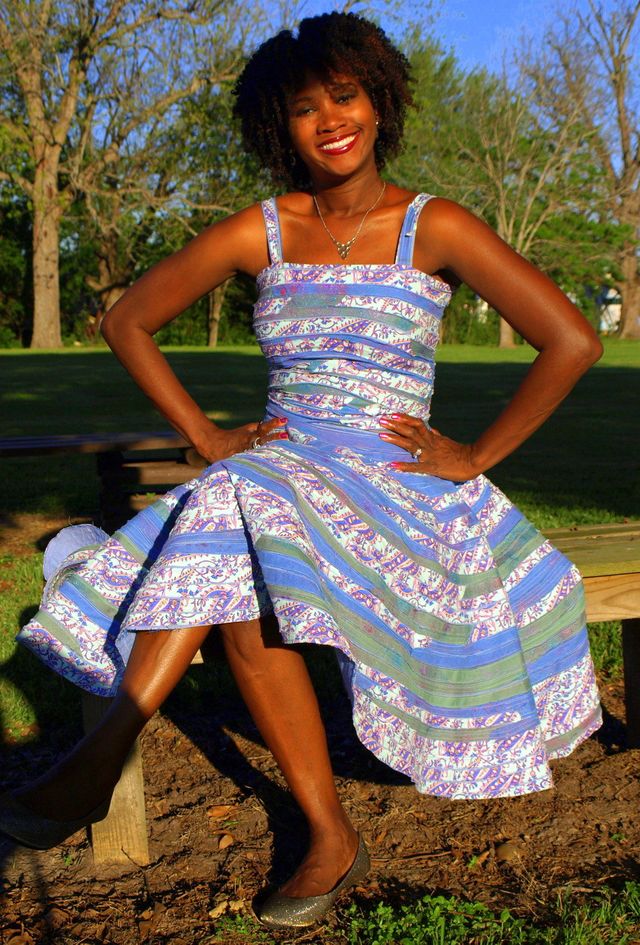 Bias Tape Dress inspired by the book the Party Dress Book. It is actually a two part construction of a skirt and top.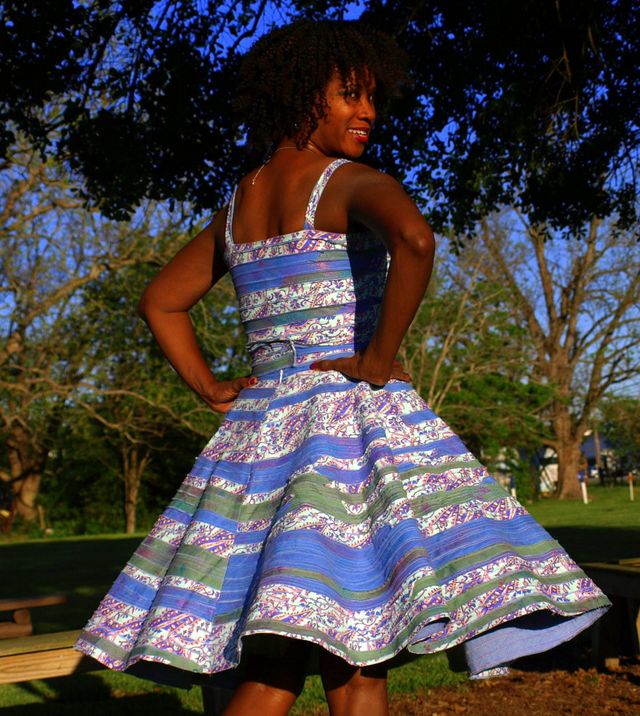 I loved that I could create a new fabric by combining printed and solid fabrics cut into strips.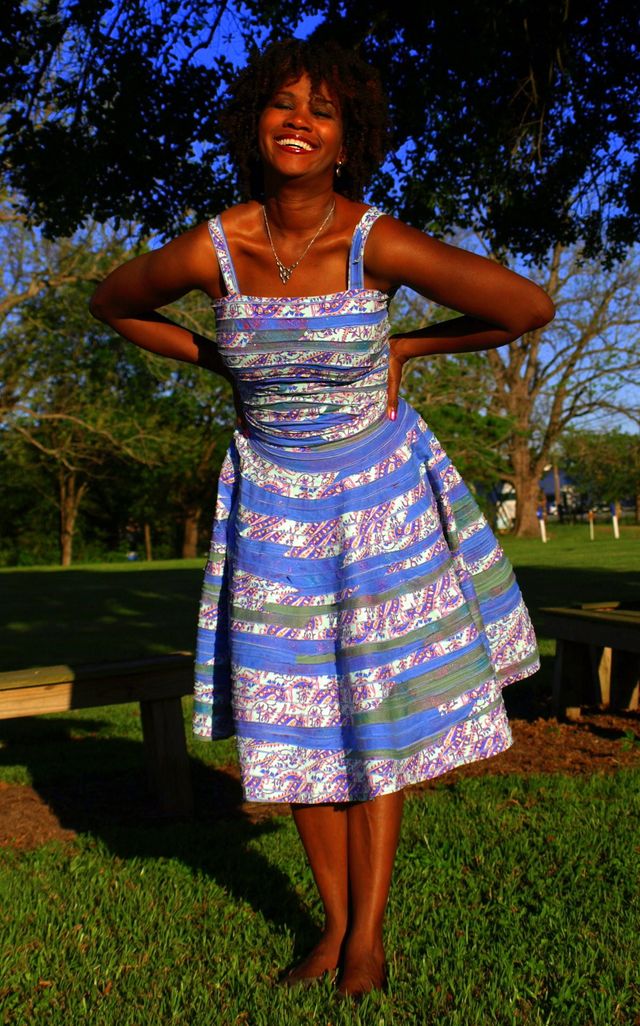 The skirt is full enough to be worn with a petticoat, or without.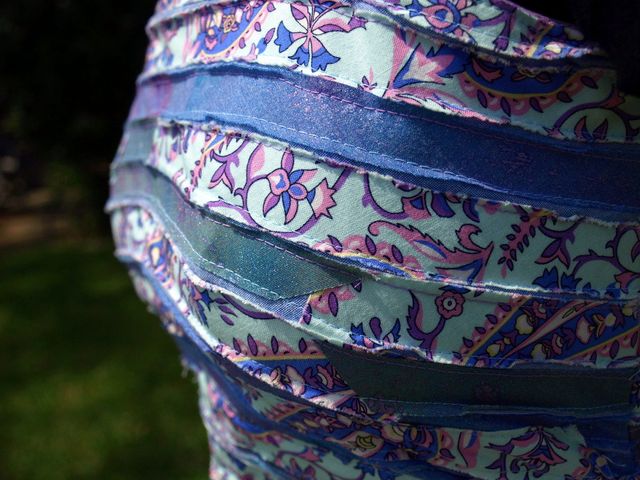 Detail of the bias strips. I love the texture the edges give.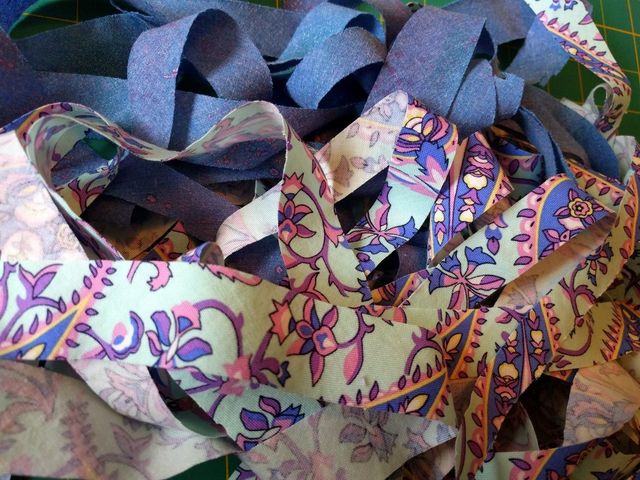 I used Amy Butler fabric along with painted bias stripes to form the top layer. The yardage was cut into yards of bias strips. They are stitched to a fabric base using variagated threads