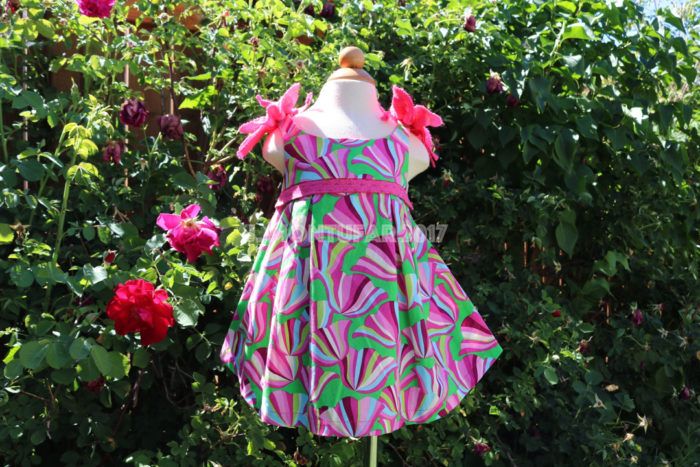 The "Maile Butterfly" Dress was inspired by visions of a "Secret Garden" just like Frances Hodgson Burnett wrote about. I imagined my secret garden to be filled with tulips and butterflies fluttering about from one flower to another. The "Maile Butterfly Dress" is the embodiment of this vision. The front box pleats, "a" line hem, and the empire waist accentuated with a pink sash all add to the exquisite and delicate beauty of the dress.The pink felt detachable shoulder details are my recreation of butterflies. I sewed them in a way where the butterflies appear to be ready to lift the dress fron their vantage point, perhaps into the heavens.  To the heavens it is, as that is where my little niece, Maile, now resides and to her I dedicate this dress.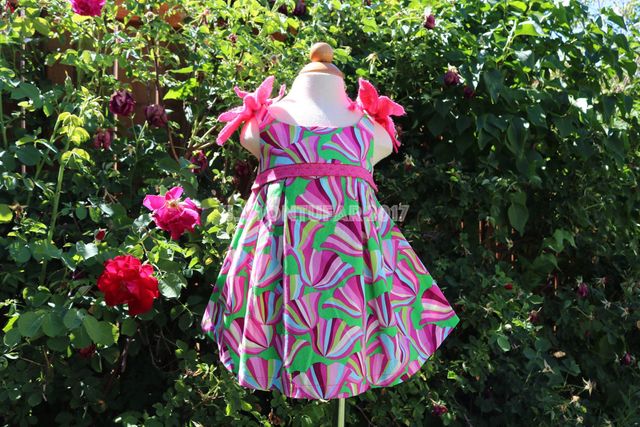 "Maile Butterfly" Dress
The tulip fabric is made of organic cotton and the pink contrast is from natural cotton. The dress is a simple "a" line dress with box pleats, empire waist with a sash, and a handsewn butterfly shoulder detail that is detachable.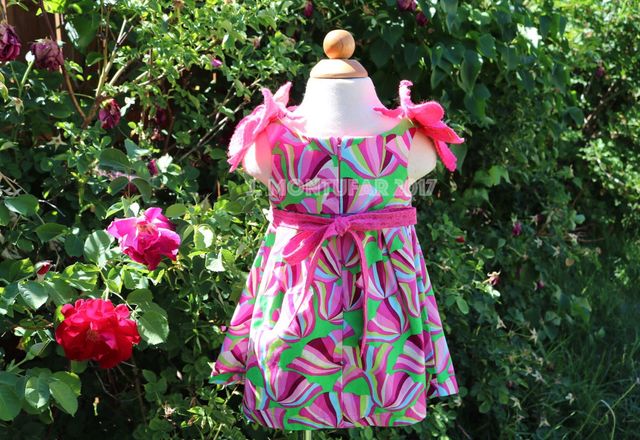 "Maile Butterfly" Dress back
Back view showcasing sash and box pleat. The dress has an invisible zipper for easy access.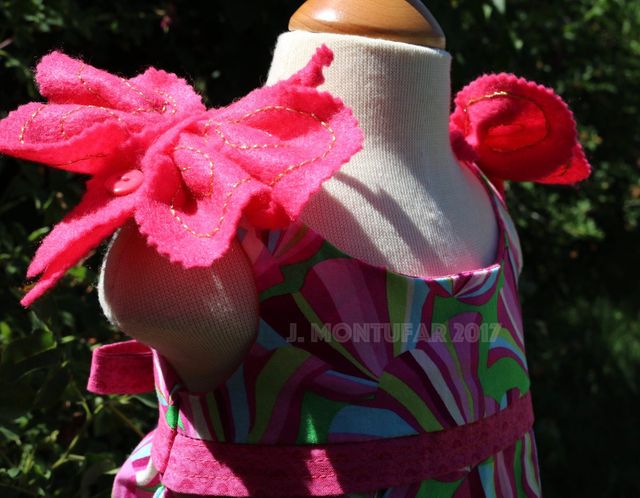 "Maile Butterfly" Dress shoulder 
Butterfly is made of eco-friendly felt made of recyclable plastic. Design on butterfly wing is handsewn. The butterfly detail is detachable for washing.