Alaska batik print jacket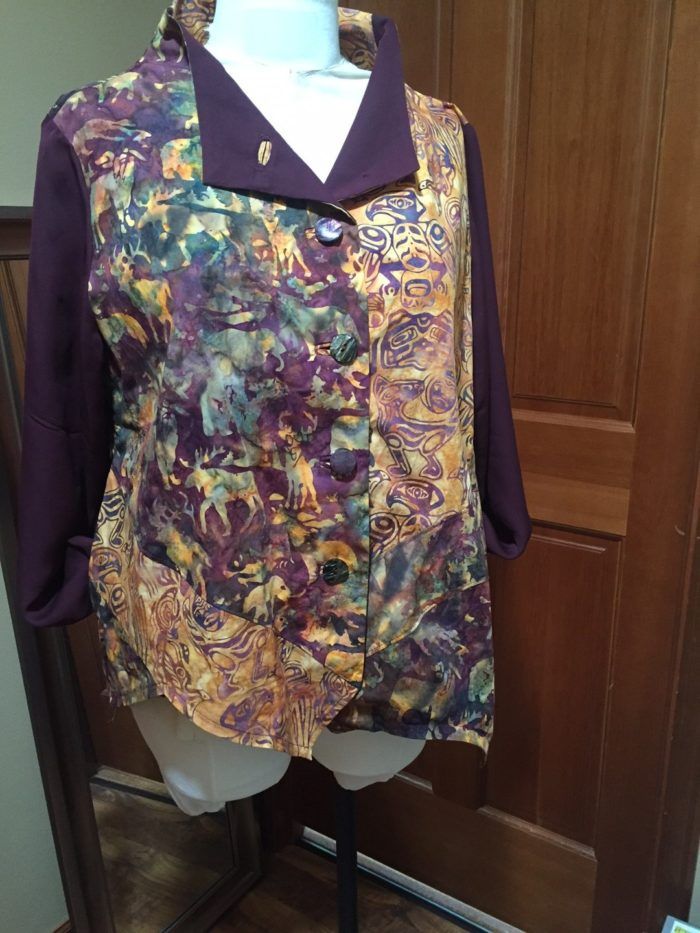 I picked up these fabulous batiks on a recent trip to Alaska, not knowing they were destined to become this fun jacket. The solid color sleeves bring a bit of calm to the piece. Mis-matched buttons coordinated well with the color palette.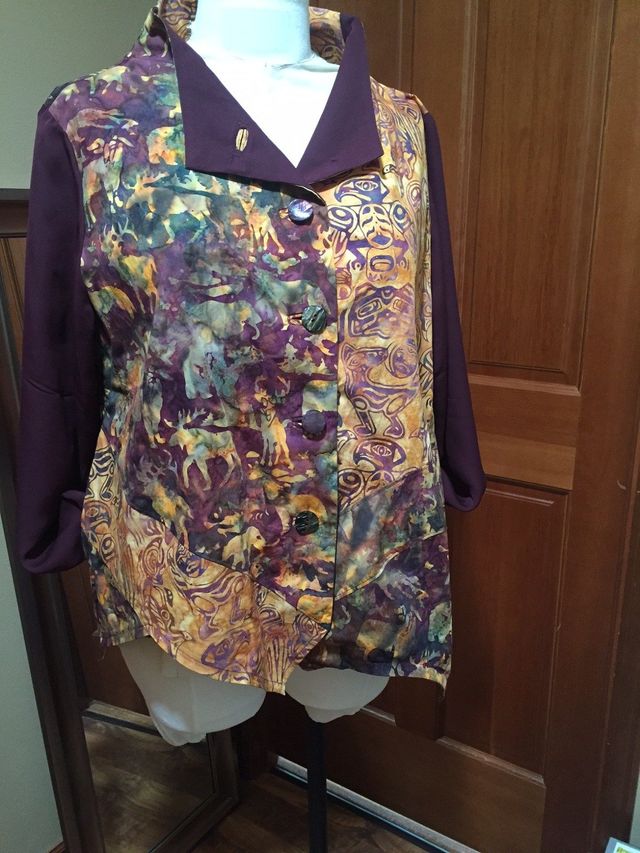 Batik prints in coordinating colors come together with merlot colored silk chiffon in this Alaska-inspired jacket.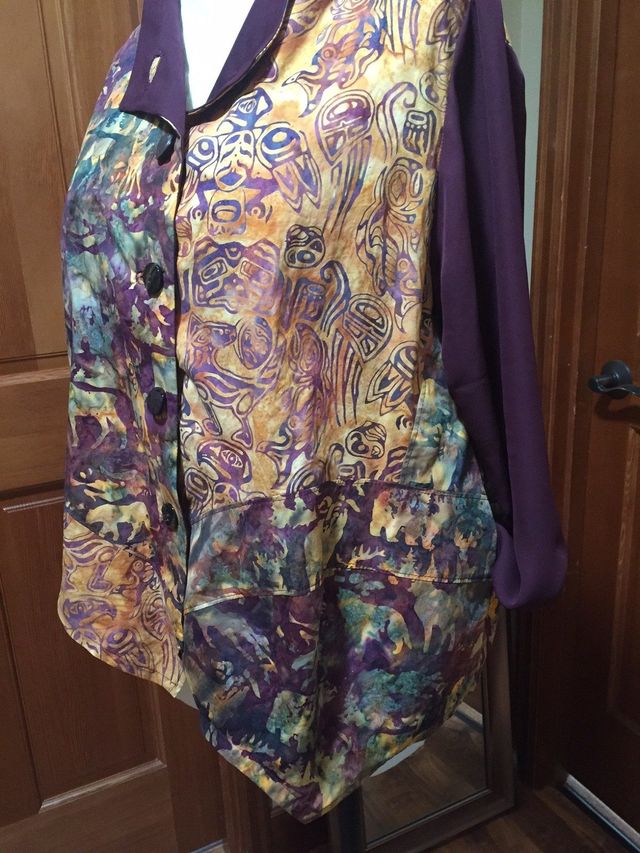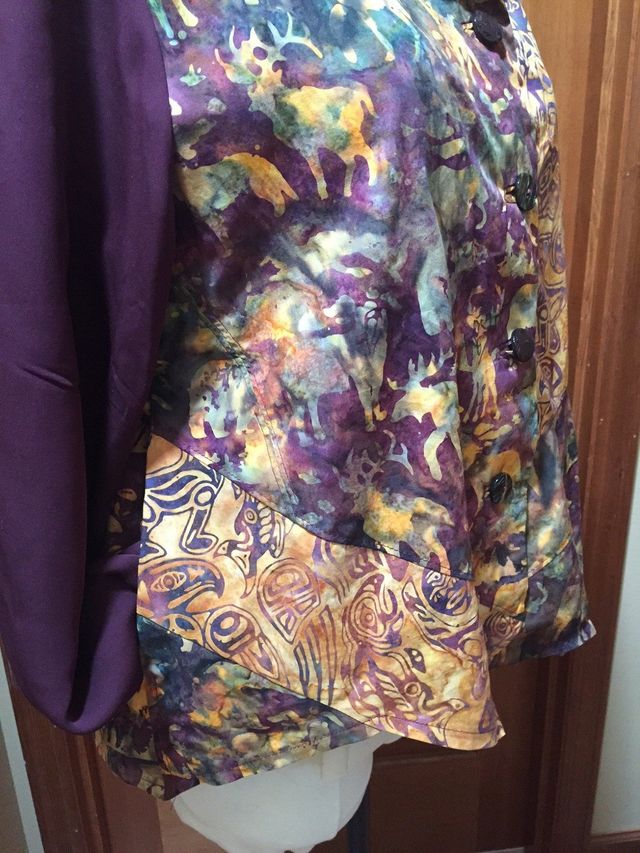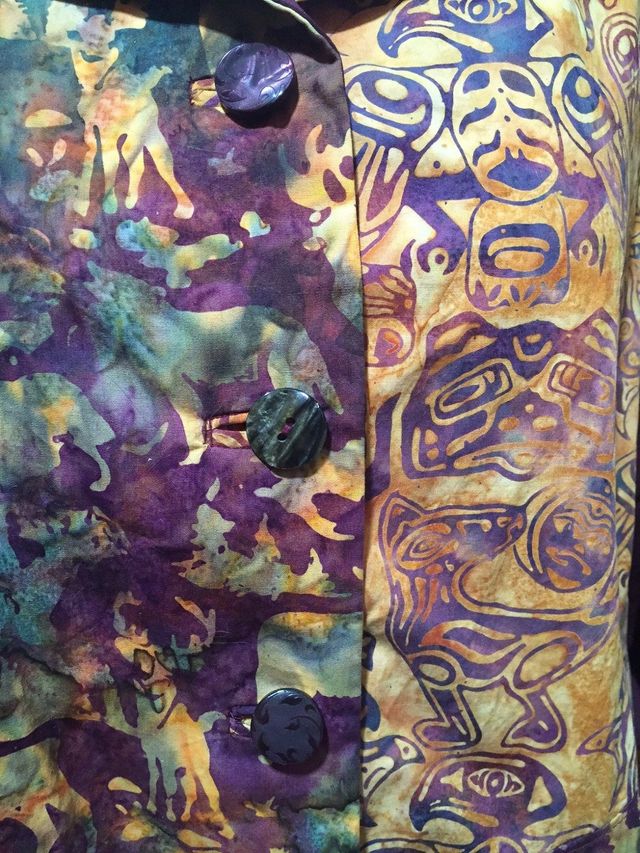 Two different sets of buttons merged together.