Cool Spring Duster Jacket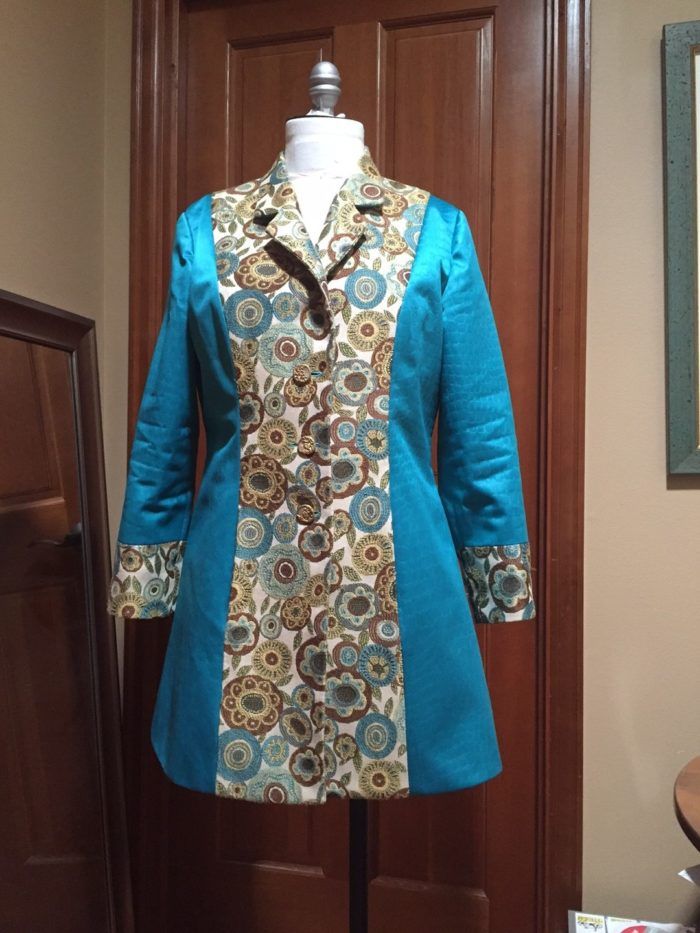 Springtime in Seattle can be cold and gray. This bright teal duster both brightens and warms. The weight of the fabrics work well together. The print is an upholstery-weight brocade and the solid is a faux-croc poly. It is lined with a cross-woven teal/gold taffeta. The antique buttons were the perfect addition.
I started with Butterick 6103 and modified the sleeves to have the deep cuff. I think it balanced better than a full sleeve of the bright teal (plus it was a more efficient use of fabric!).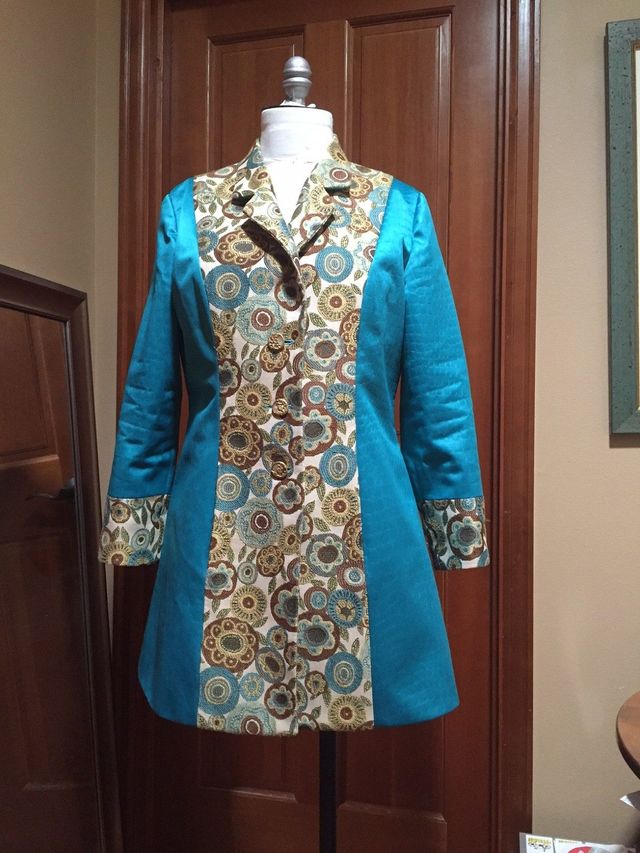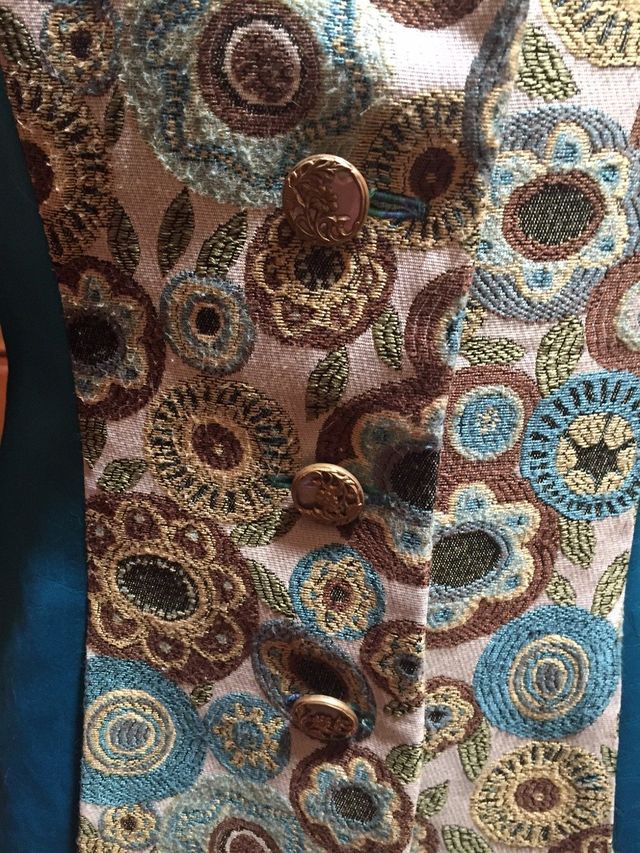 Antique buttons pair beautifully with this modern print.