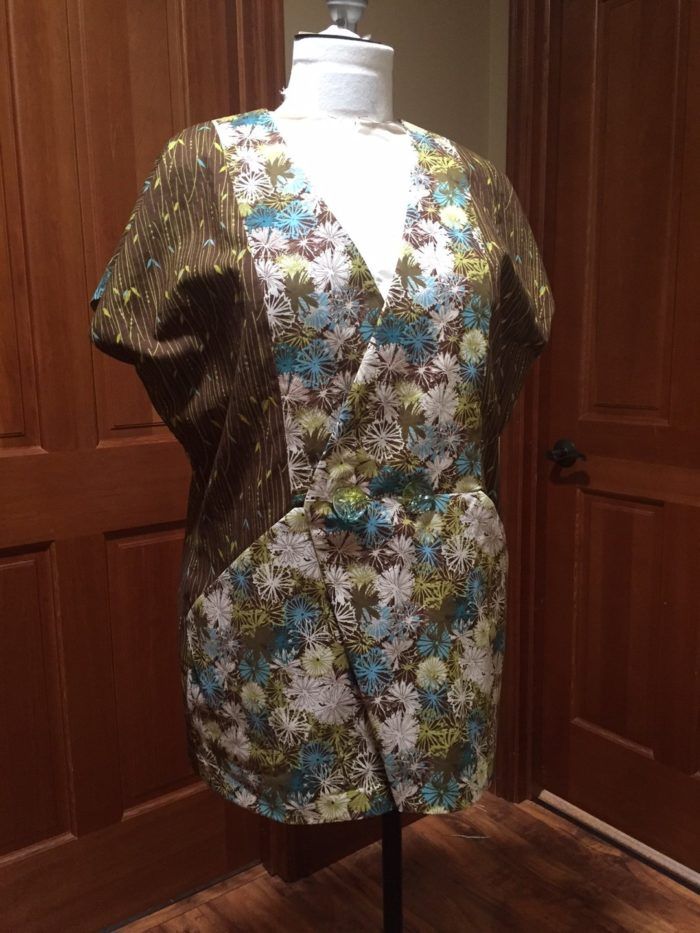 This color-blocked vest required careful matching of the pieces to achieve the geometric effect on the back. The drop shoulder almost turns it into a jacket. The deep pockets on the front and silk/cotton lining make it comfortable to wear.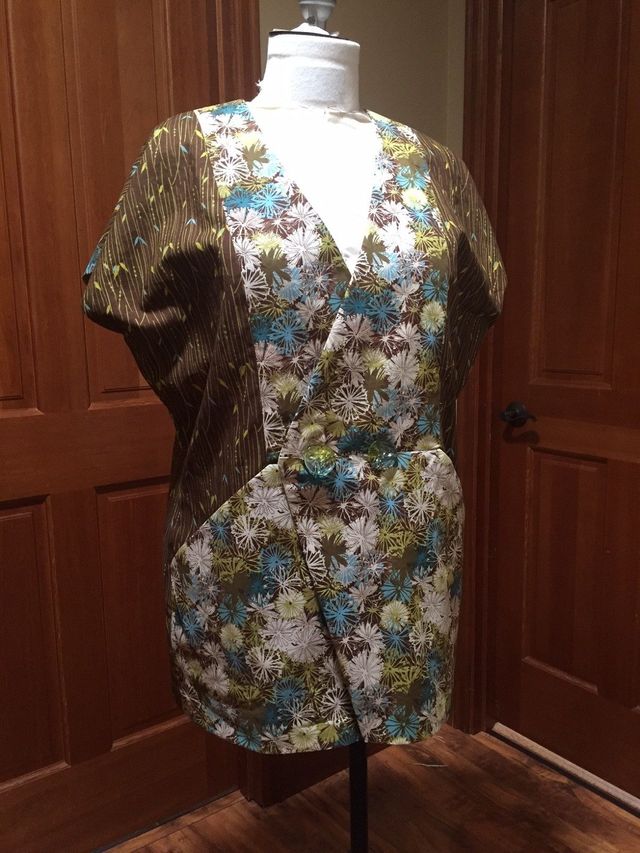 This simple cotton vest combines multiple fabrics to create interest front and back.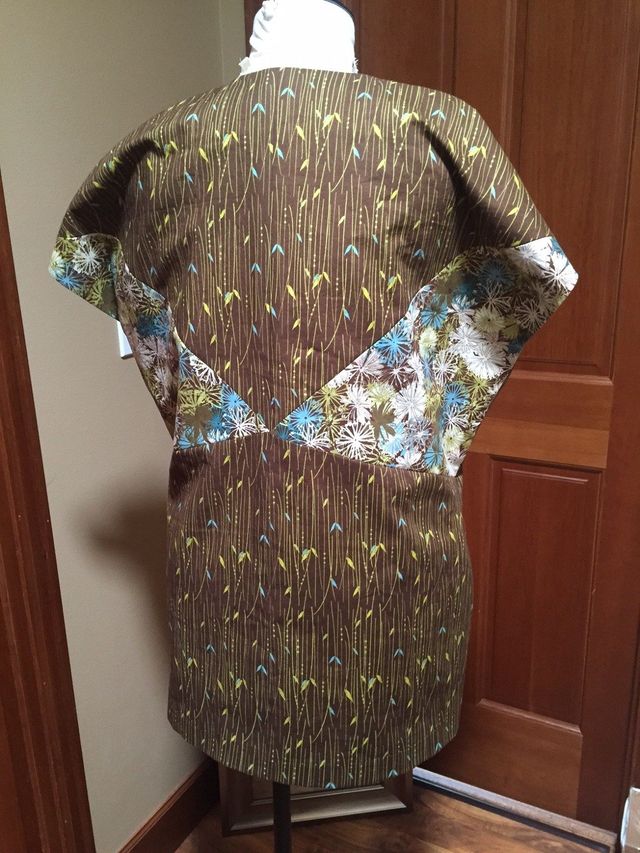 Angles come together in a star pattern at the back.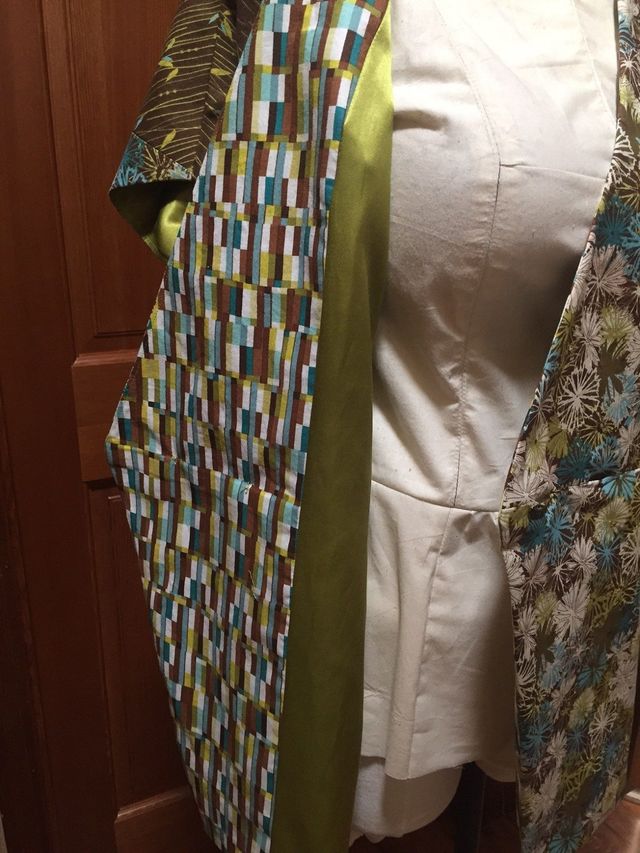 Contract facing and lining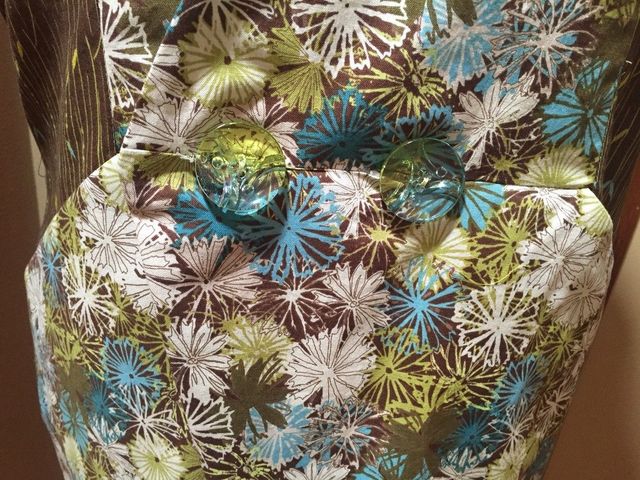 These oversized buttons blend well with the fabric