Gorgeous Two-Faced Digital Rose/Geometric Scuba Knit to Dive into Spring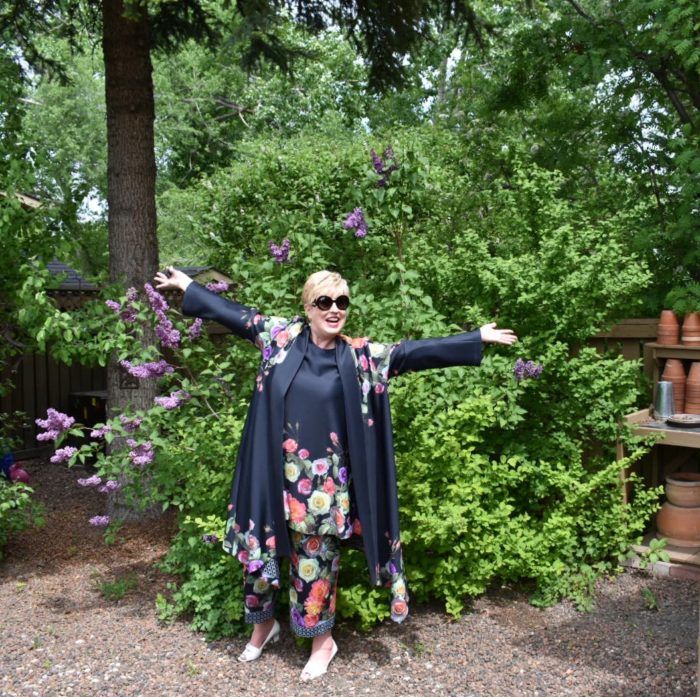 This multi piece wardrobe takes advantage of all the amazing features of this two faced digital/geometric scuba fabric. Sandra Betzina's Vogue 1540 topper makes use of the double border digital roses on top and bottom and the shaped hem allows for the geometric reverse side of the fabric to show. Vogue 8659 (OOP) tunic and capris were used for the remaining 5 pieces as this is my go to pattern when I want minimal seams and generous drape. I omitted the centre front and back seams on the tunics and maxi. I made two sets of the tunic and the capris with reverse fabric bands on the hems — one set with the digital roses and one set with the geometric print. The maxi dress is simply the tunic lengthen, which allowed me to use the double border again on both the top shoulders/neck and the bottom.  I bound the necklines and hemmed the sleeves with double folds. The hems on the bottom of the maxi and the tunics were finished using a scalloped edge rotary cutter.
I love the interchangeable pieces and had fun playing with the pattern placement and the two-faced print. Scuba knit was new for me and in the course of learning how to work with it I discovered and fell in love with steam-a-seam.  This is how I spent my first Spring Sewcation.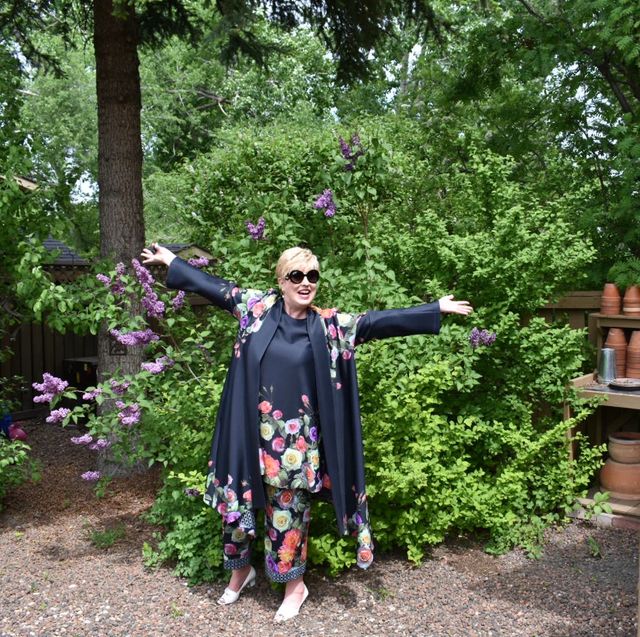 Topper with digital rose tunic and capris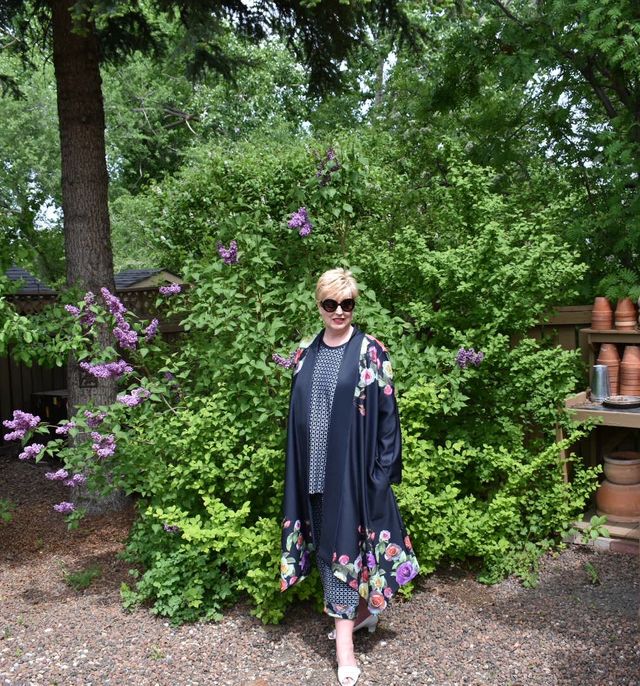 Topper with geometric tunic and capris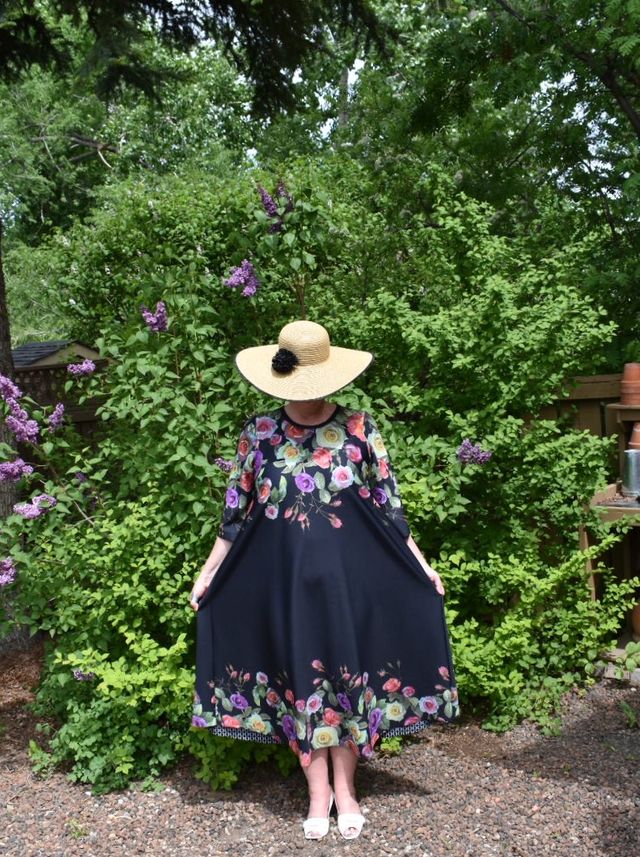 Maxi Dress with Double Digital Rose Border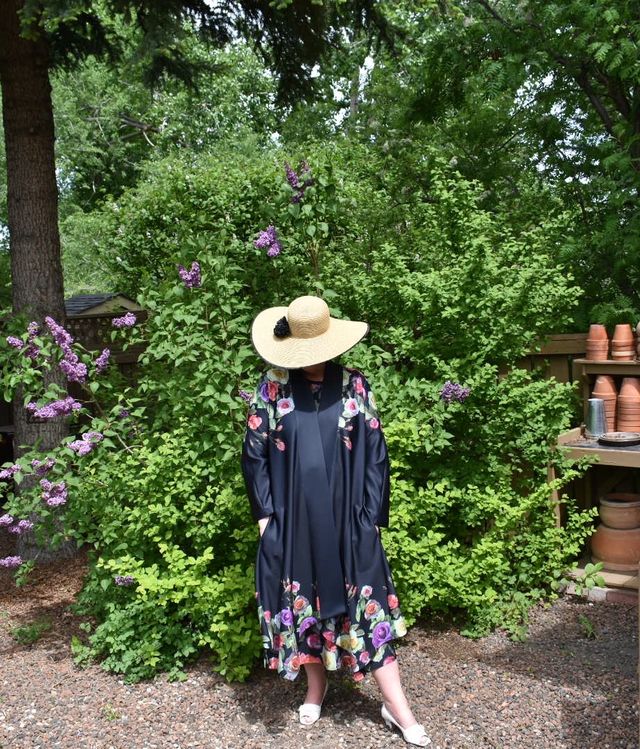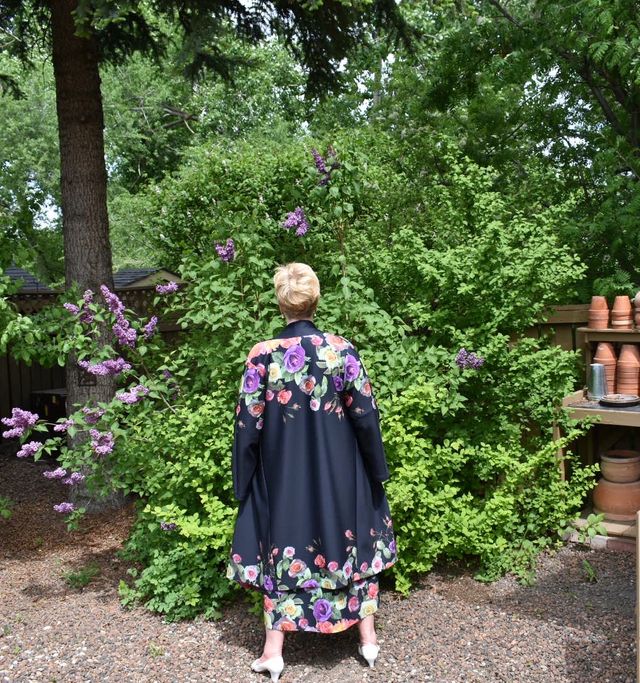 Maxi Dress and Topper from behind