Upcycled/Refashioned Denim Dress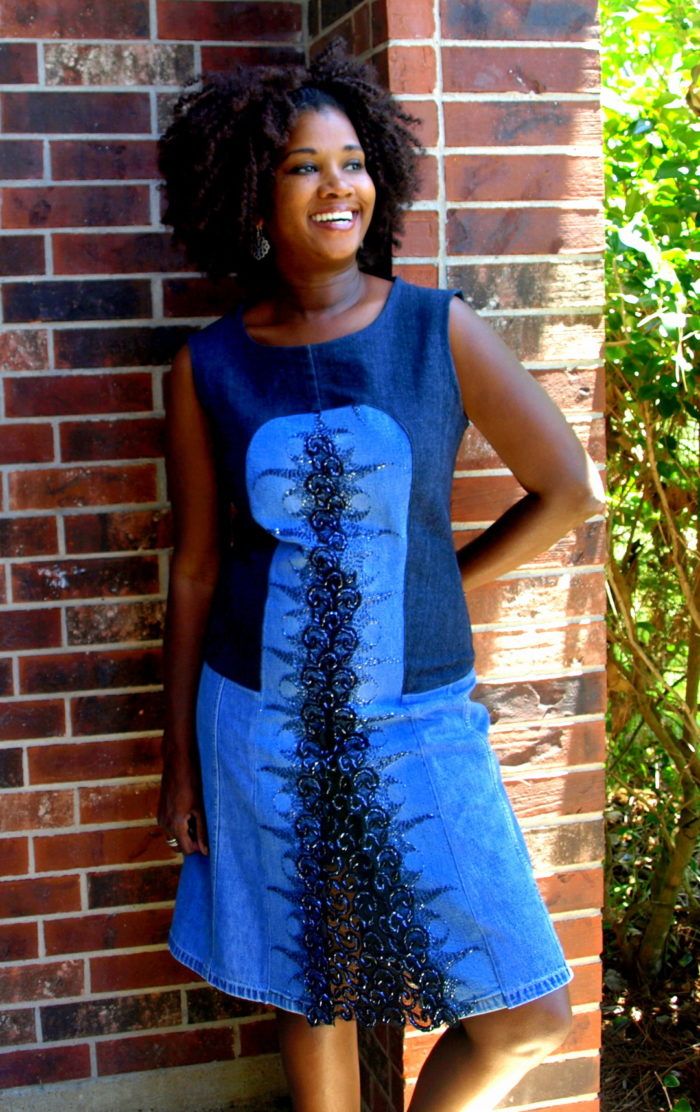 Upcycled and Refashioned denim dress made from 2 pair of jeans and a skirt.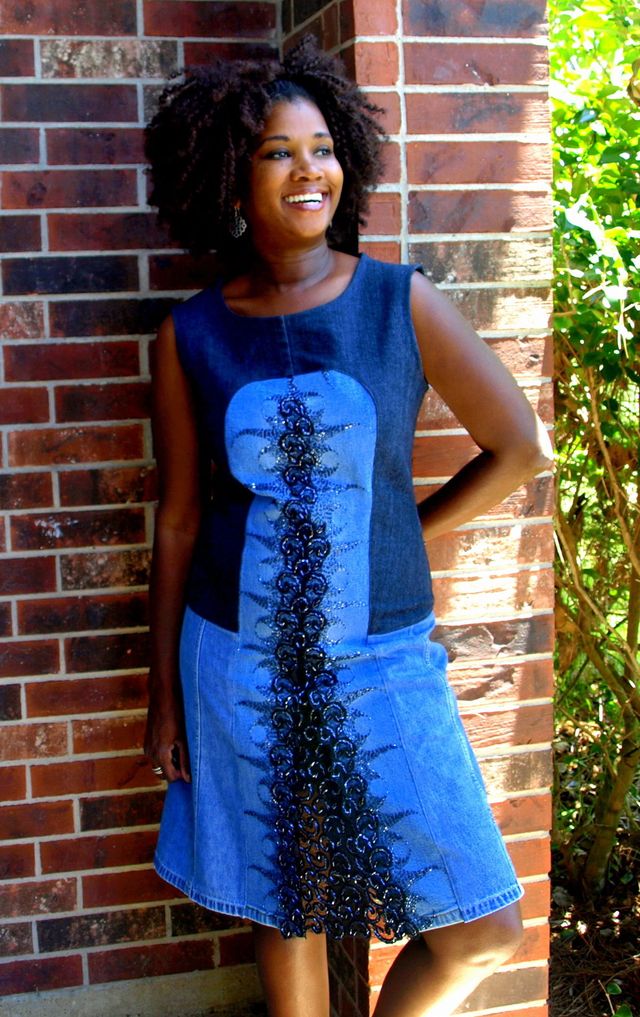 Dress made using three denim pieces two pair of jeans and a skirt.
My blog post is here: http://thanksimadethem.blogspot.com/2017/05/jeans-jeans-skirt-refashioned-dress.html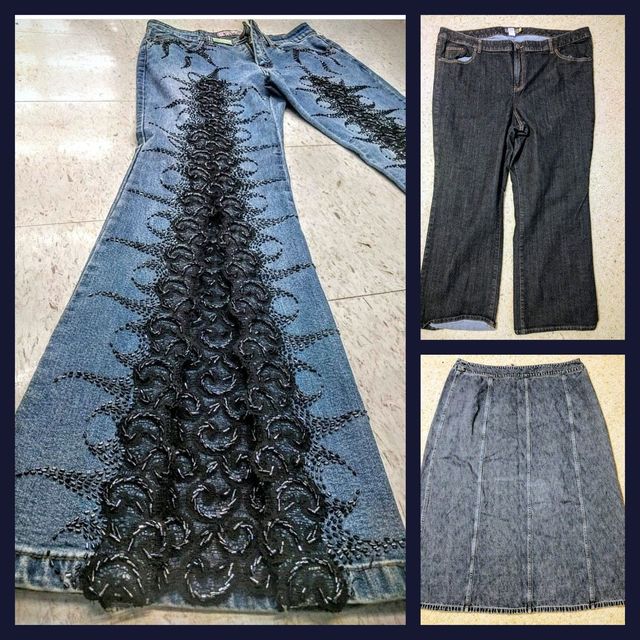 The beaded denim is from a pair of jeans that are custom made to order. The jeans were dated, but I wanted reuse them to give continued life the intricate work of the Thai artisan who made them. These items were all thrifted for $4.75.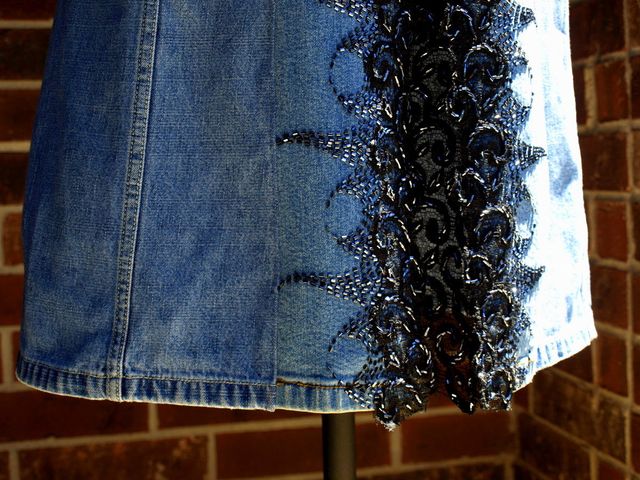 I maintained the hem of the original denim pieces.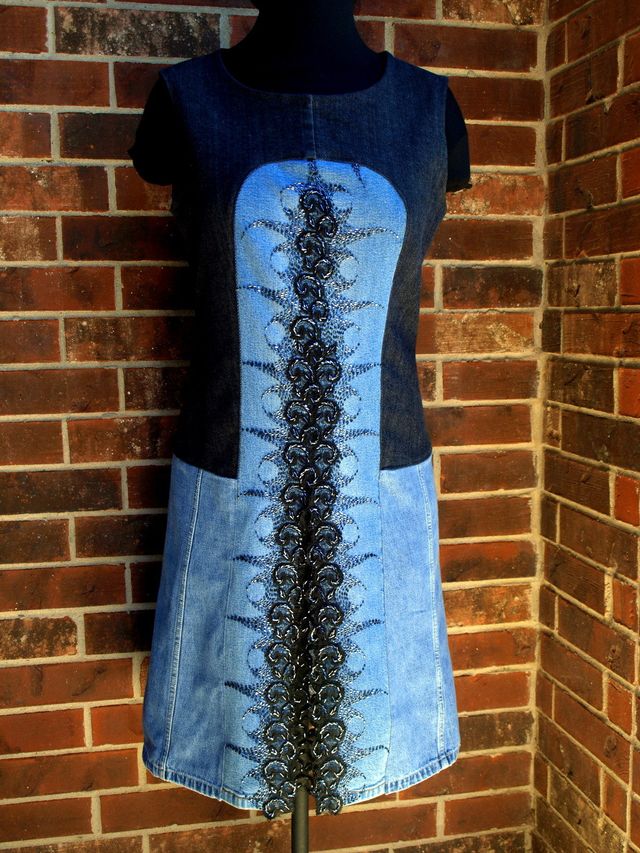 The dress is made using McCalls 7187 it is designed with colorblocking in mind so it was a good canidate for a denim refashion.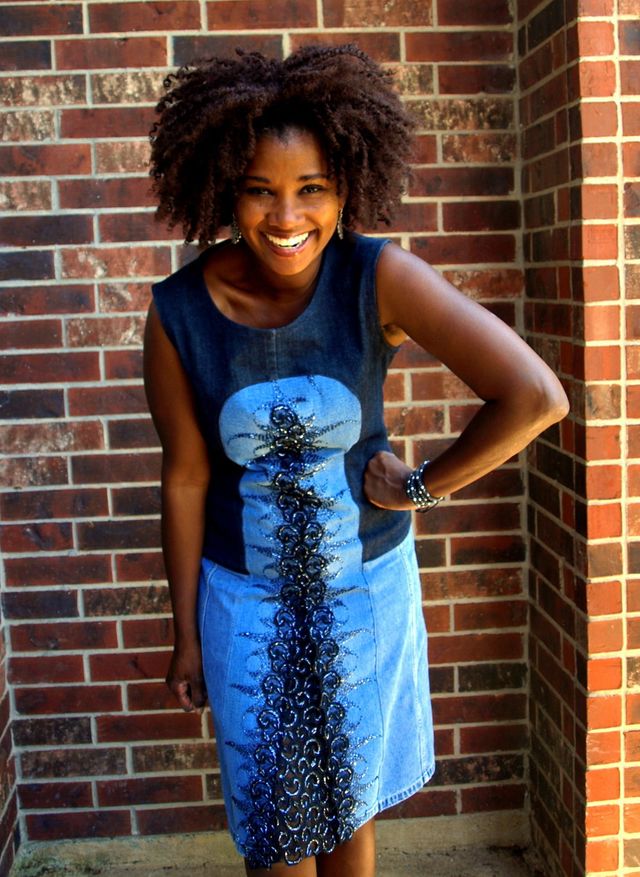 Despite being made of denim and with the beaded embellishment, is not heavy and is fun to wear.