A Tropical Dress Full of Love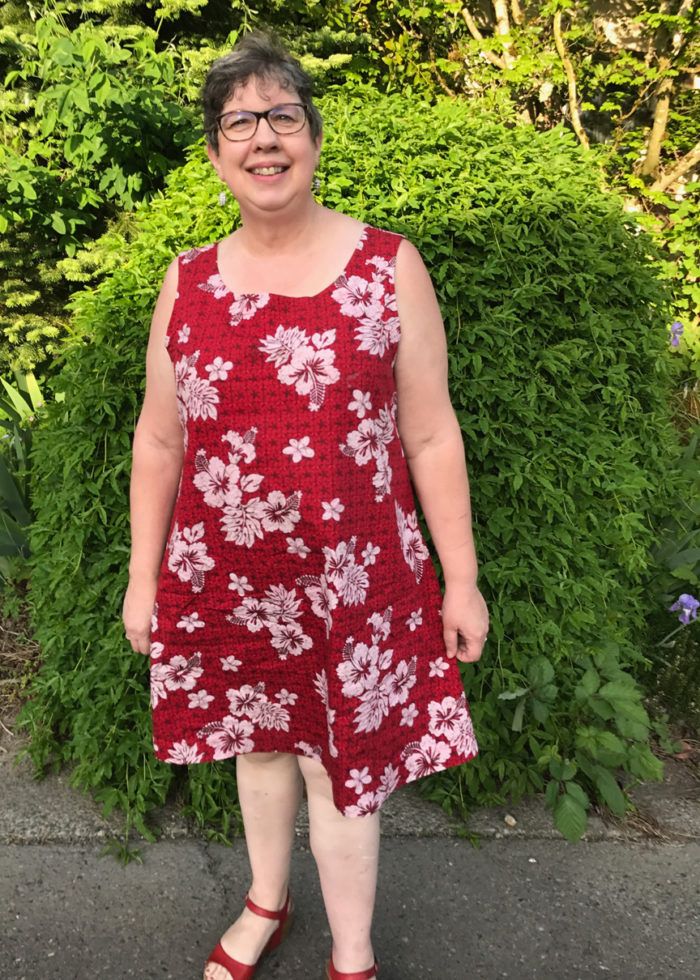 This bright, tropical New Look 6866 dress is full of love and memories! My teenage daughter lovingly brought me this red, cotton fabric from Hawaii a very long time ago. I was so touched by her thoughtfulness that it took me 14 years to find the right project! I wanted a simple design so that the fabric could shine and I'm very pleased with this comfortable little dress made using View E. My fave knit interfacing worked well for the facings and it sits very nicely at the neck. It was simple to make with no modifications and I loved the "no zipper" back with just a little bit of elastic for shaping. It's cool and easy to wear and there will be more in my Summer wardrobe, I'm sure!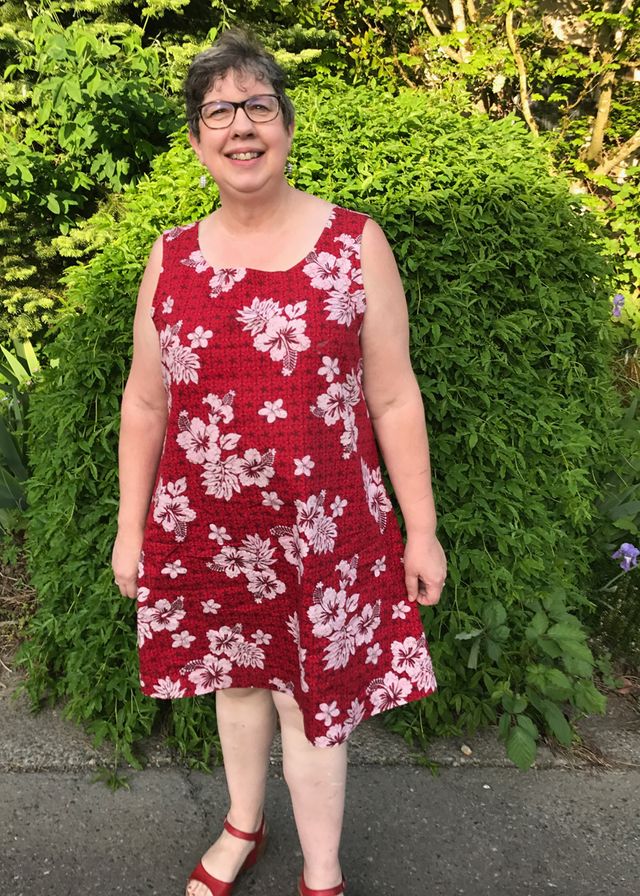 The front of my Tropical Dress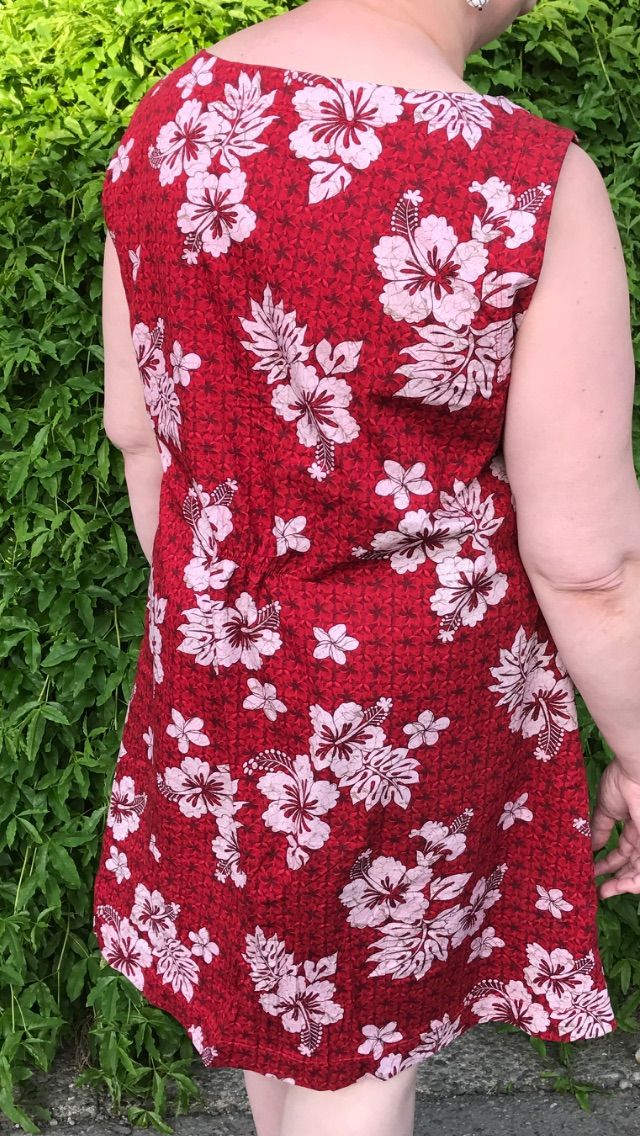 The back of my Tropical Dress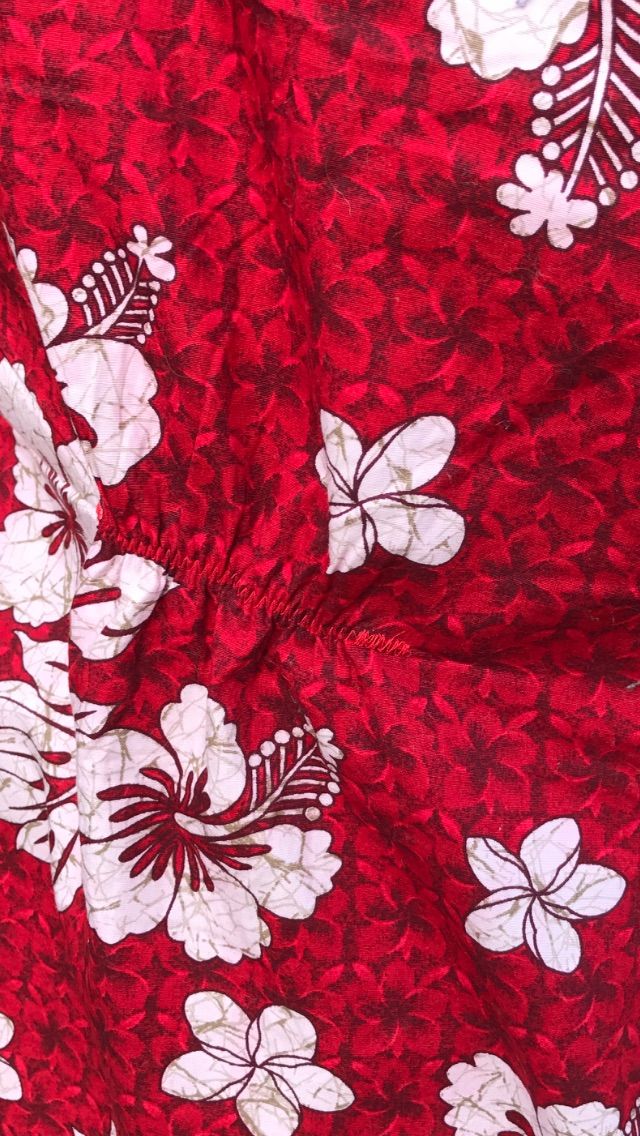 Back elastic shaping detail of my Tropical Dress
Get the latest including tips, techniques and special offers straight to your inbox.