Chiffon and lace appliqués on a translucent corset wedding gown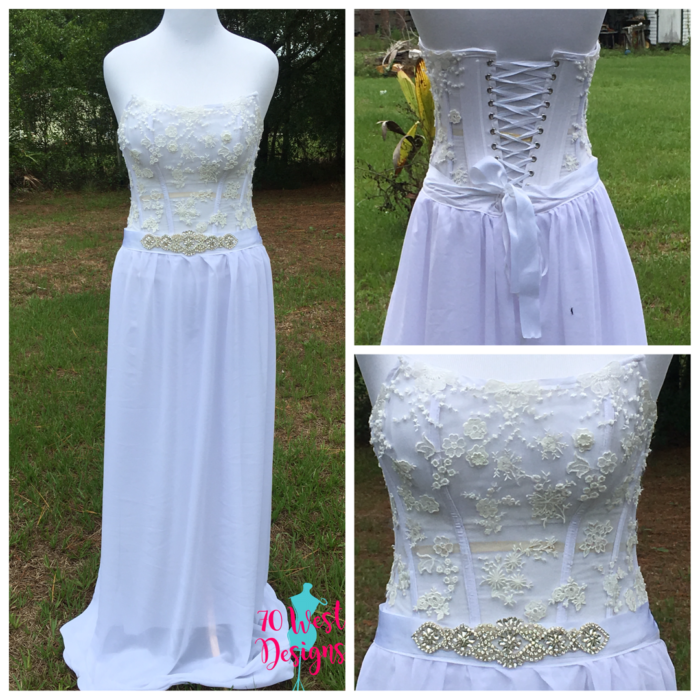 Springtime cool floral wedding gown I had a blast designing and sewing this week after finding out about this competition. It has a cool chiffon flowy skirt and translueceent appliqued corset top. Perfect for those outdoor spring weddings. All of the lace appliqués on the corset top were done with my embroidery machine using my favorite floral designs. I hope others love it as much as I do!!
I thought I would share the process as well as the final design in my photos. I sketch then drape all of my designs then create the pattern and sew from that. I find nothing more relaxing than a few yards of Muslin and my dress form in the peace of my studio 🙂 
All photos were taken by me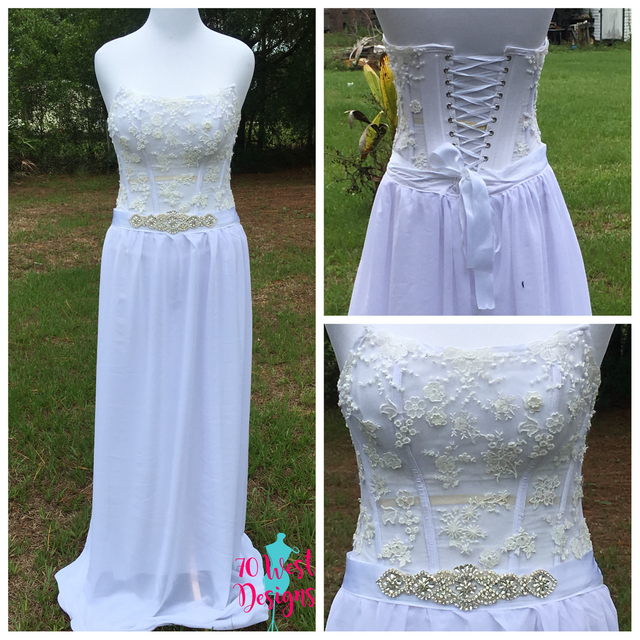 Springtime cool floral translucent corset wedding gown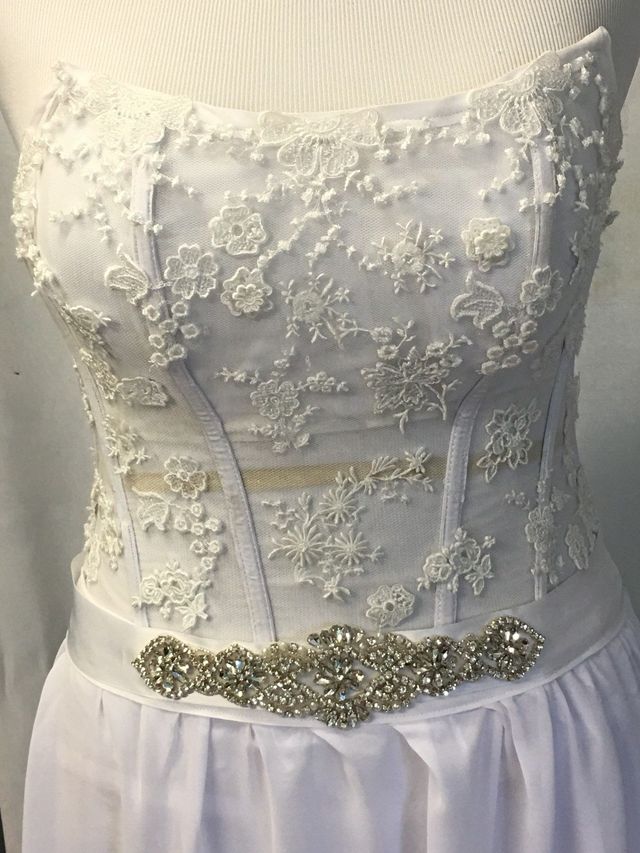 Upclose photo of the lace appliqués I made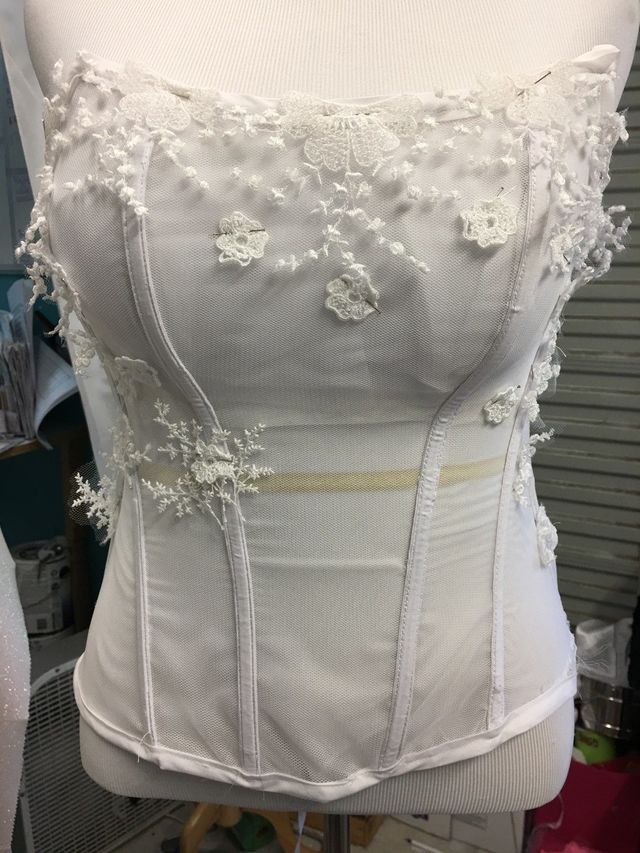 I thought I'd share a little of the process that went into designing the top   This is the most relaxing !!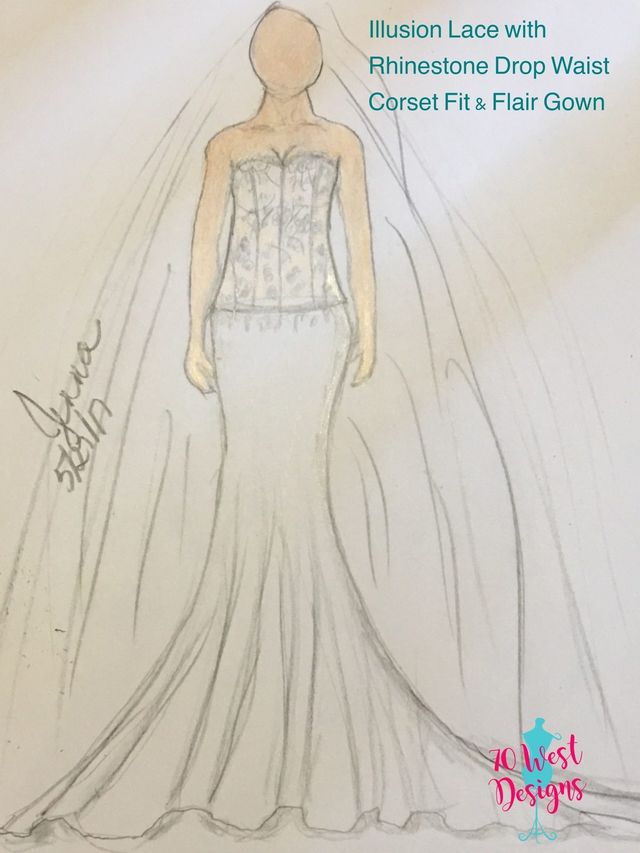 This dress is my own design. I based it off iof this sketch. I changed the skirt from the hot thick mermaid style to the more flowy chiffon to better fit the season