Flowery Knit Frock for Spring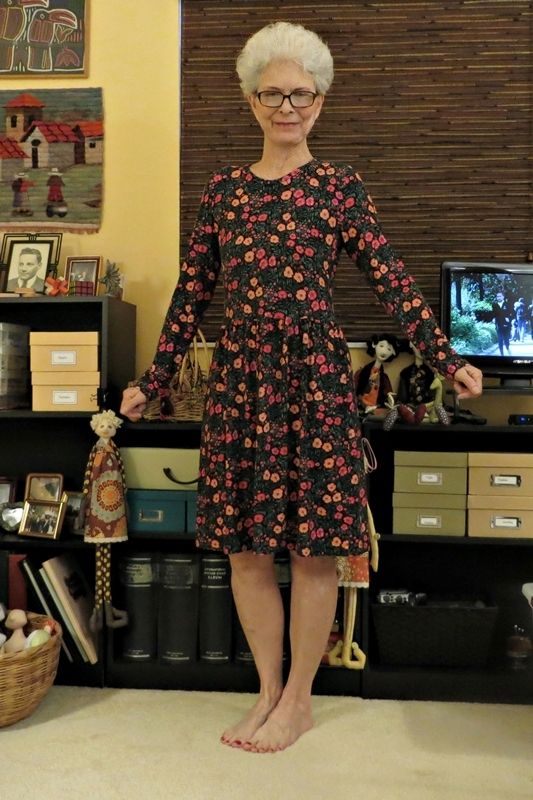 A variation of the LBD! I used the bodice from Kwik Sew 3873 (a wonderful pattern, with a great little bodice) and a simple self-drafted A-line skirt, to make a pretty knit dress for spring and summer special occasions. My fabric is Petunia Garden Floral rayon/lycra from Fiesta Fabrics (it was available on both Fabric Mart and Craftsy this spring).
Notes:
I sewed the size Medium for the bodice, with an addiitonal 1 7/8″ in length to give me a very slightly dropped waist. 
The skirt is 1.3 times the width of the bodice at the waist seam line, keeping a nice trim look from top to bottom.
I love this dress!  Also posted on my blog: