Janaki Ravinutala's Dresses
I'm a freelance fashion designer specializing in custom-made dresses. I love creating designs that flatter different body shapes. All the above designs were made for my body figure.

I made this black and white evening dress for a gala dinner. This is a princess-cut with dropped waist bodice to make the person look taller. Also, I added a 1.5 inches wide pleats skirt to camouflage the tummy.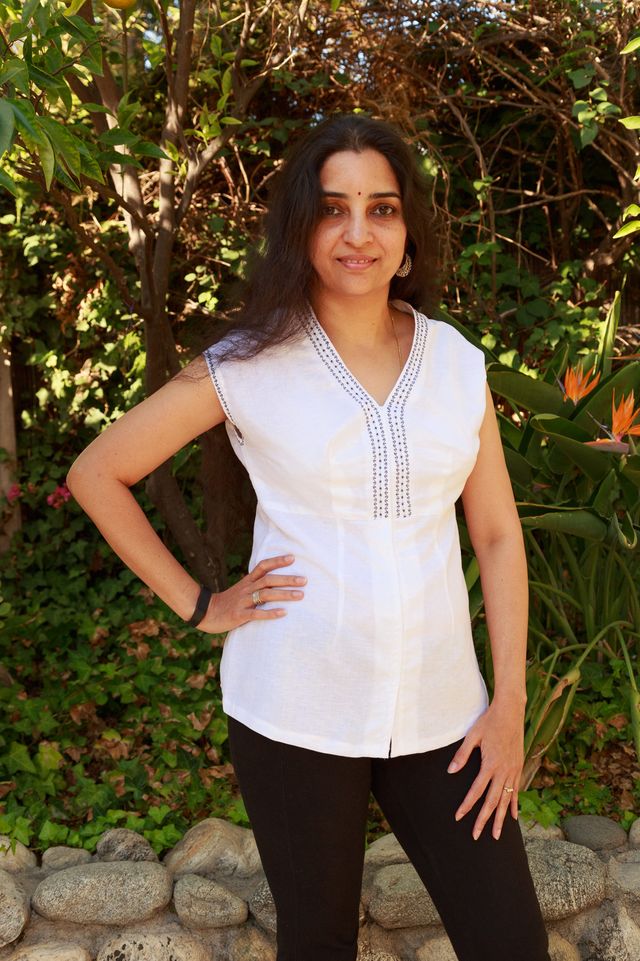 I made this with light weight linen fabric and machine-embroidered around the neck and arm hole. This empire-waist top is designed to be flattering on all body types.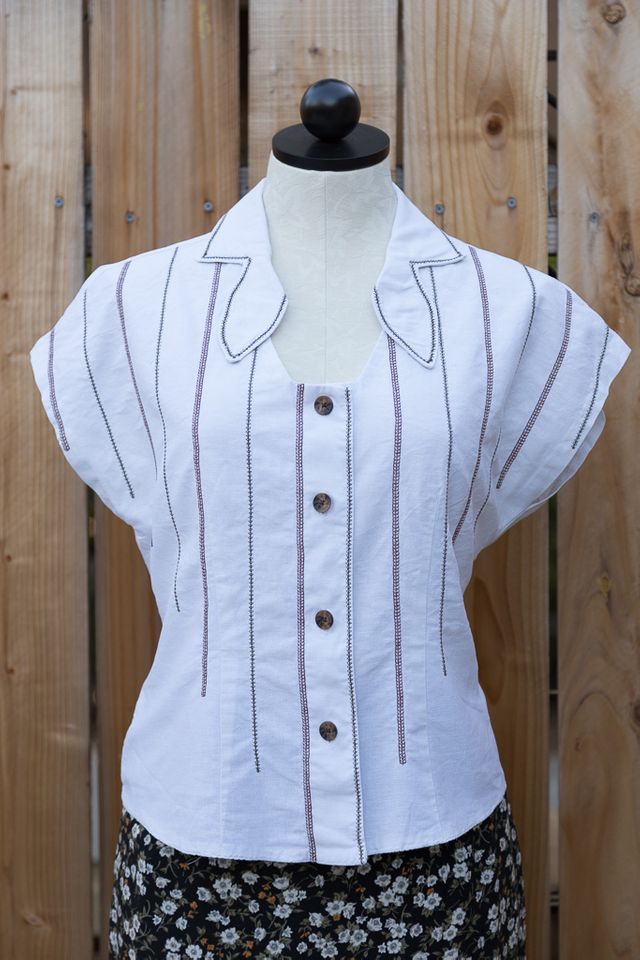 I was inspired by petals and designed this around the petal shape, with the natural linen fabric to match. I picked white fabric and neutral-color embroidery so the dress can go with any skirt and pant.

I made this red and black evening dress with black velvet ruching and side slit on the A-Line skirt. The dress has deep V-Neck in the back and has a hand sewn rhinestones trim around the neck.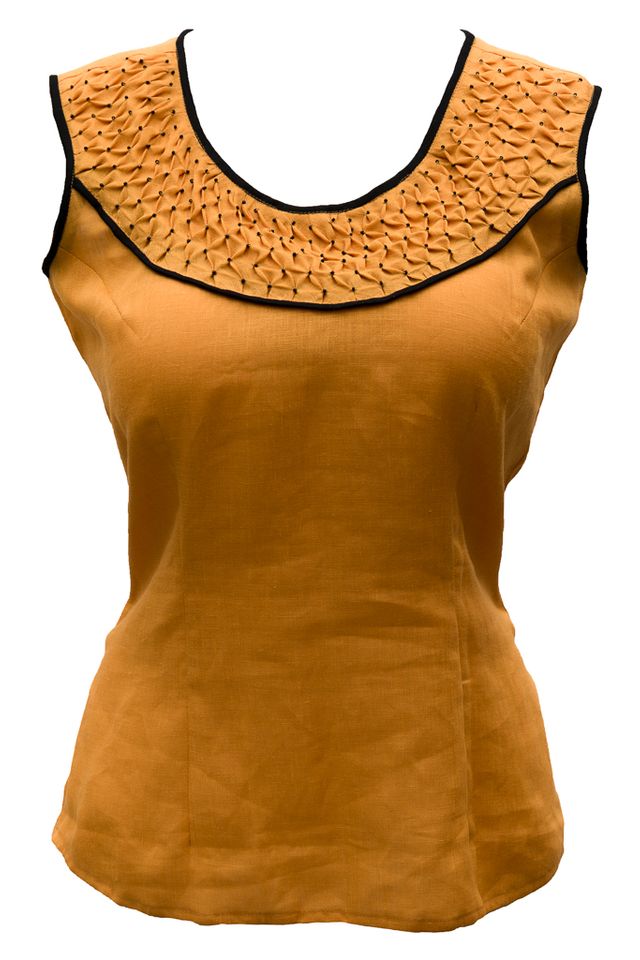 I made this top and did smocking in the yoke. To make it more interesting, I added black beads to the smocked area.