Stenciled & Embellished Tee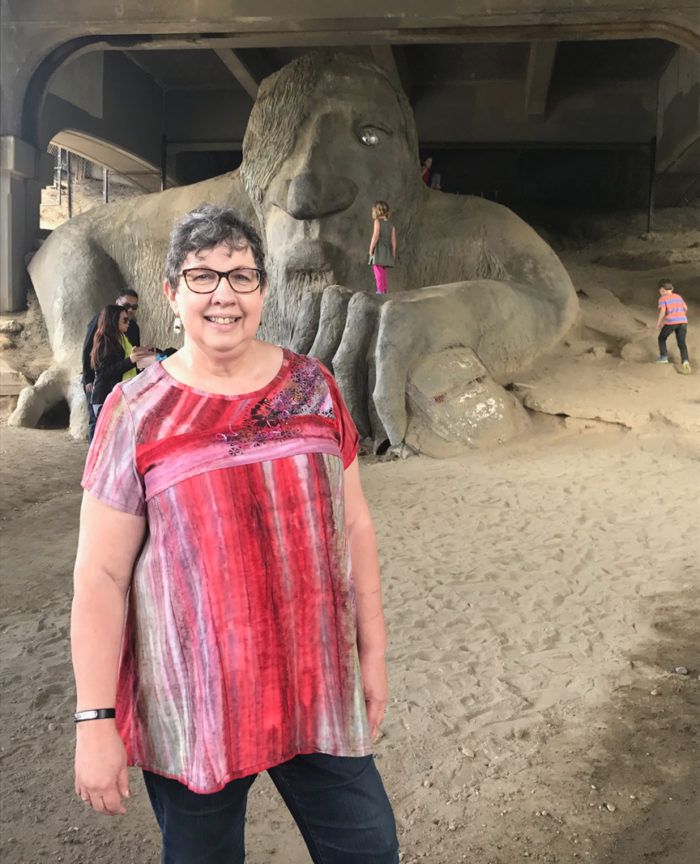 This tee showcases my first joyful try at stenciling and embellishing thanks to the encouragement of Diane Ericson at the Puyallup WA Sewing & Stitchery Expo one year! I purchased the cotton knit batik fabric from CNT Patterns, decided on Katherine Tilton's Vogue 8817, but didn't have quite enough fabric. So, I had fun twisting and turning the "stripe" so that I could make the tee with short sleeves. It's definitely one of my favorites and the design of Katherine's pattern created a great canvas for stenciling, hand stitching and beading. I wear this often and will definitely make more. And yes, that is Seattle's famous Fremont Troll peeking over my shoulder in the first picture!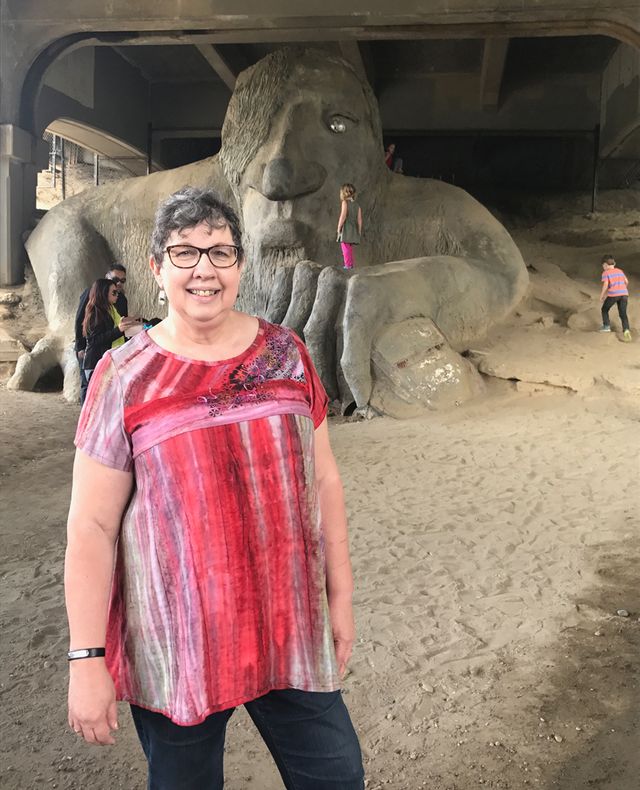 My Batik Tee with Seattle's Fremont Troll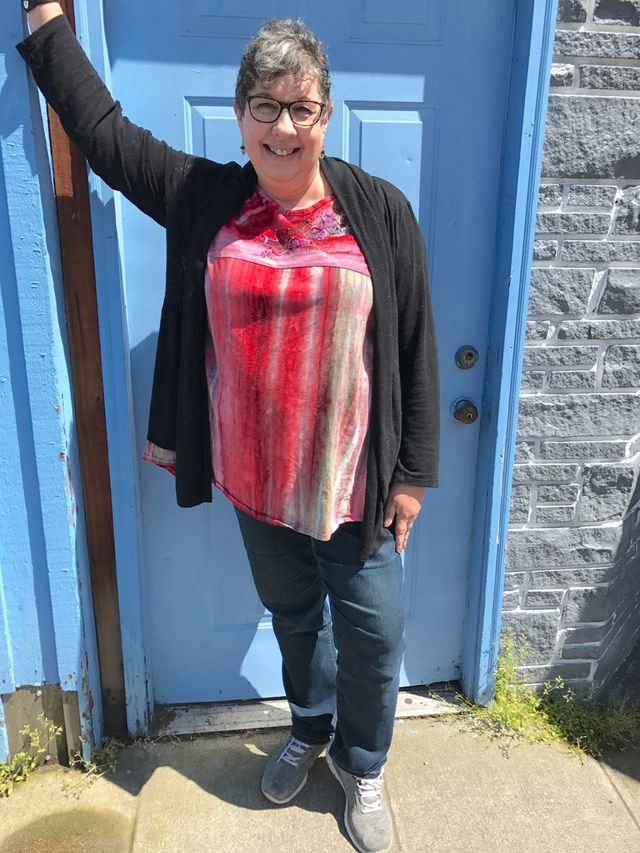 My Batik Tee under a purchased cardigan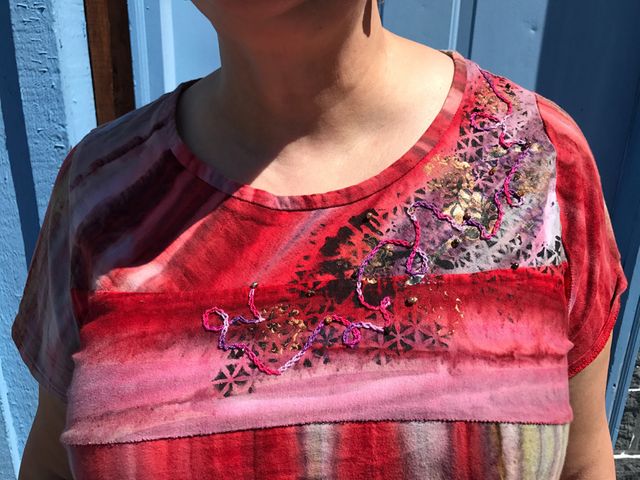 Stenciled, stitched and beaded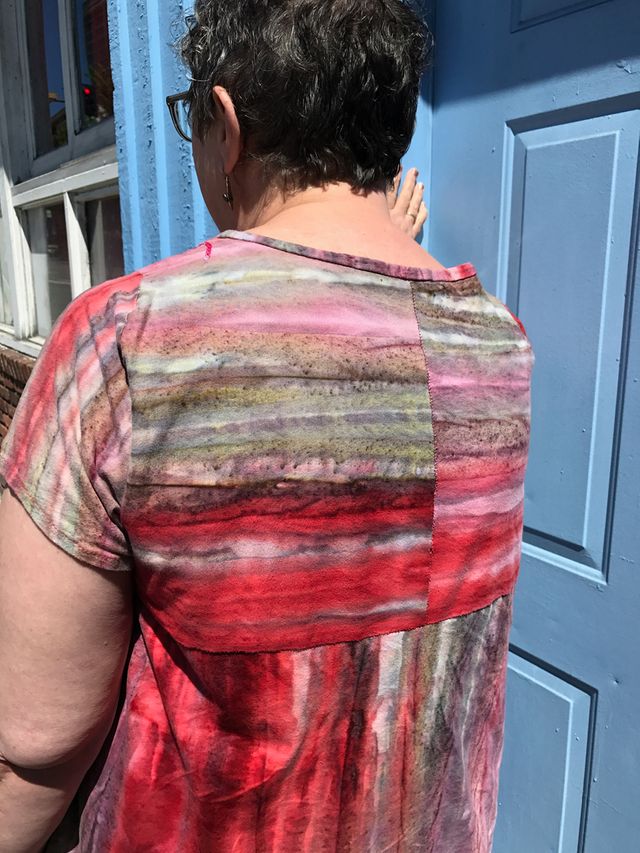 Get the latest including tips, techniques and special offers straight to your inbox.