Vintage 1950s style Easter Dress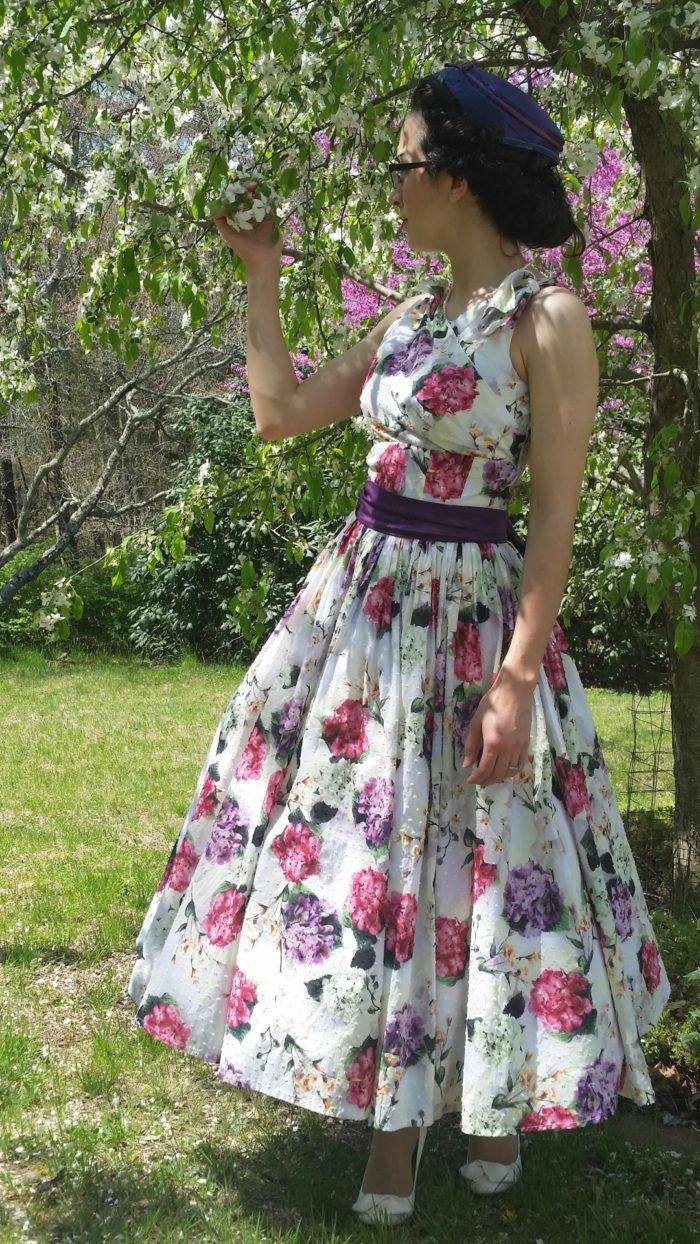 Easter is always a special time for me. I like to keep the age old traditions of a new dress and hats and gloves to wear to Easter services, and spend a lot of time sewing vintage inspired outfits for my family. This year, with four little ones under the age of six, I was pressed for time and practically threw this dress together a few days before Easter, while my Mama watched the children and contributed style advice. I ended up using Retro Butterick B5603 view C for the criss-crossed bias cut bodice with shoulder ties from view B. The skirt pieces are from Vintage Vouge V2960 but gathered instead of pleated, and the sash I designed myself with self-fringe edges. The fabric is a beautiful semisheer cotton print, fully lined with cotton muslin. The sash is purple satin. Making formal vintage dresses nursing accessible is always a challenge, but for this dress I put in two invisible side zippers. To complete the look I wore a crinoline, heels, and a original vintage hat. This dress is now one of my favorites in my vintage closet!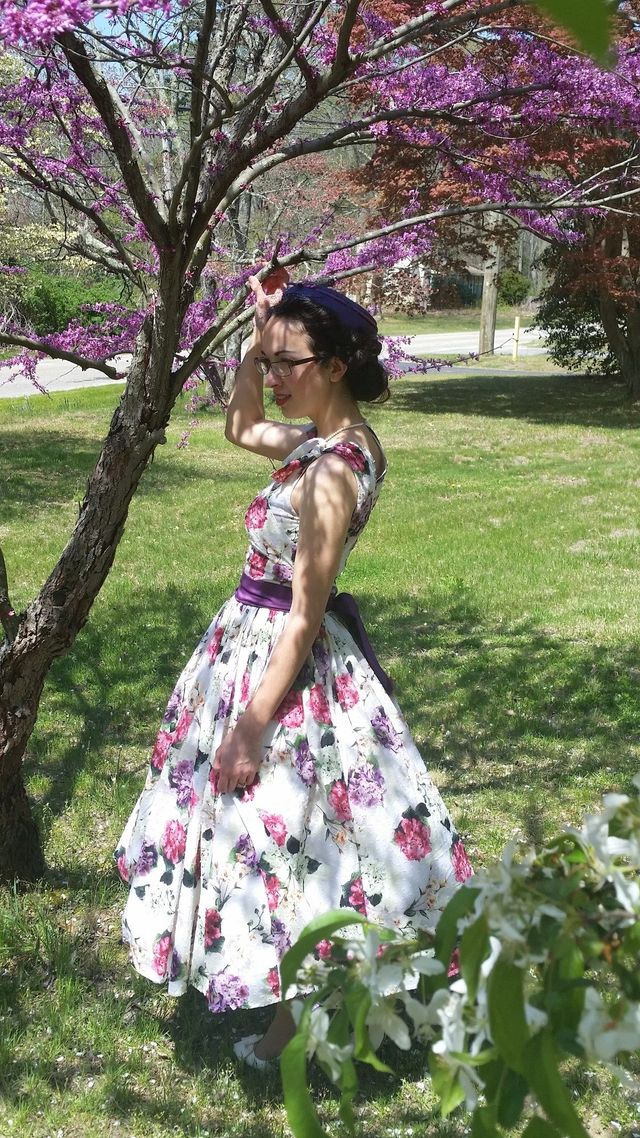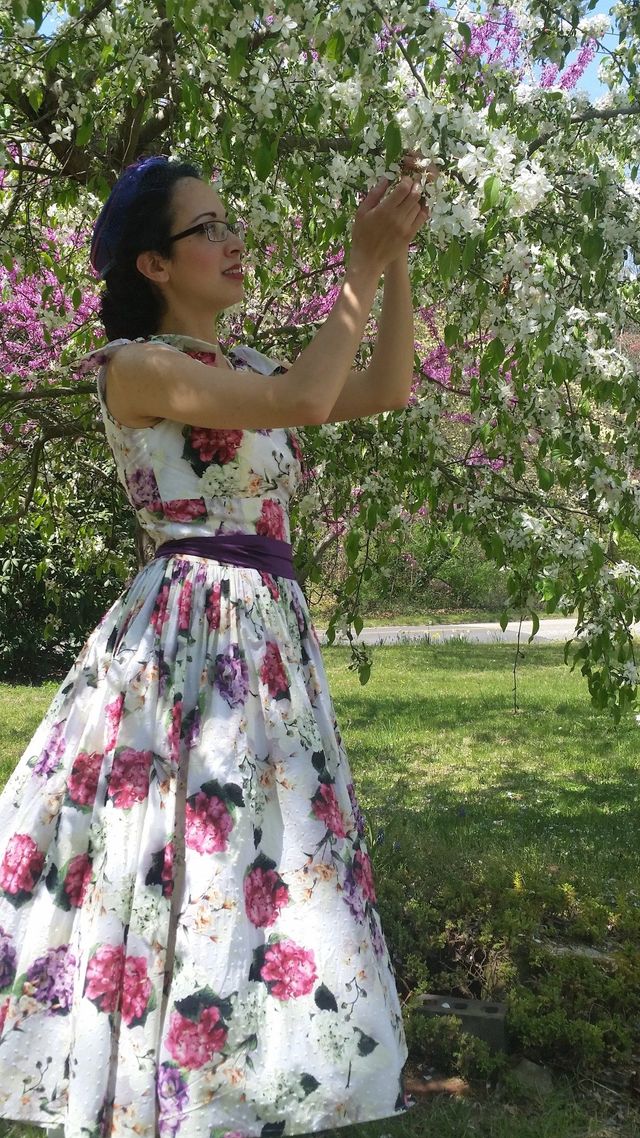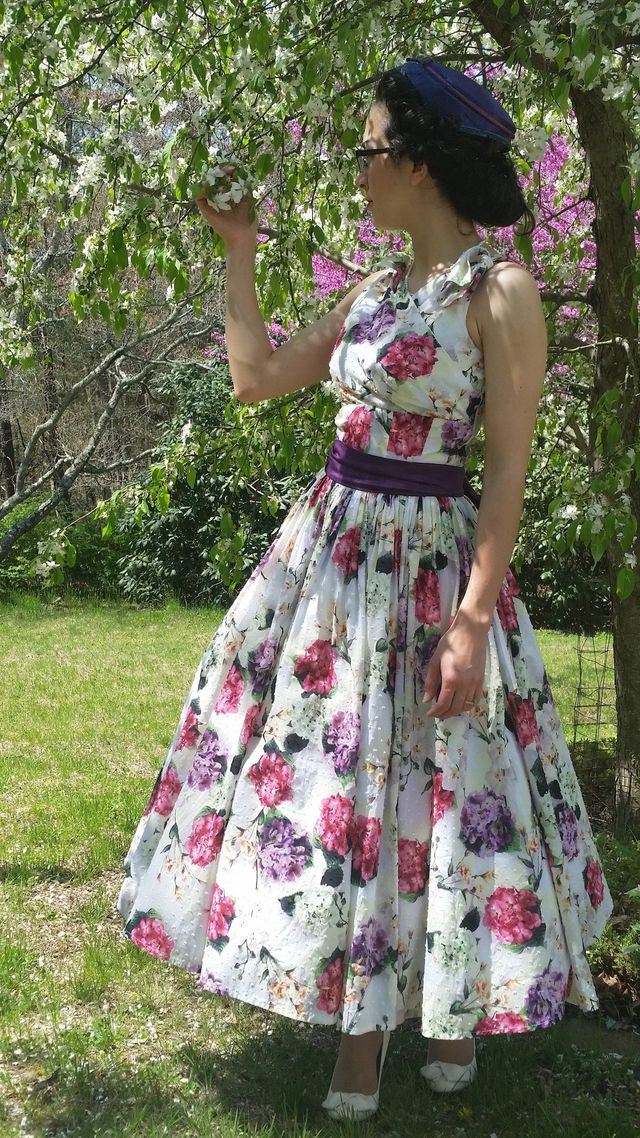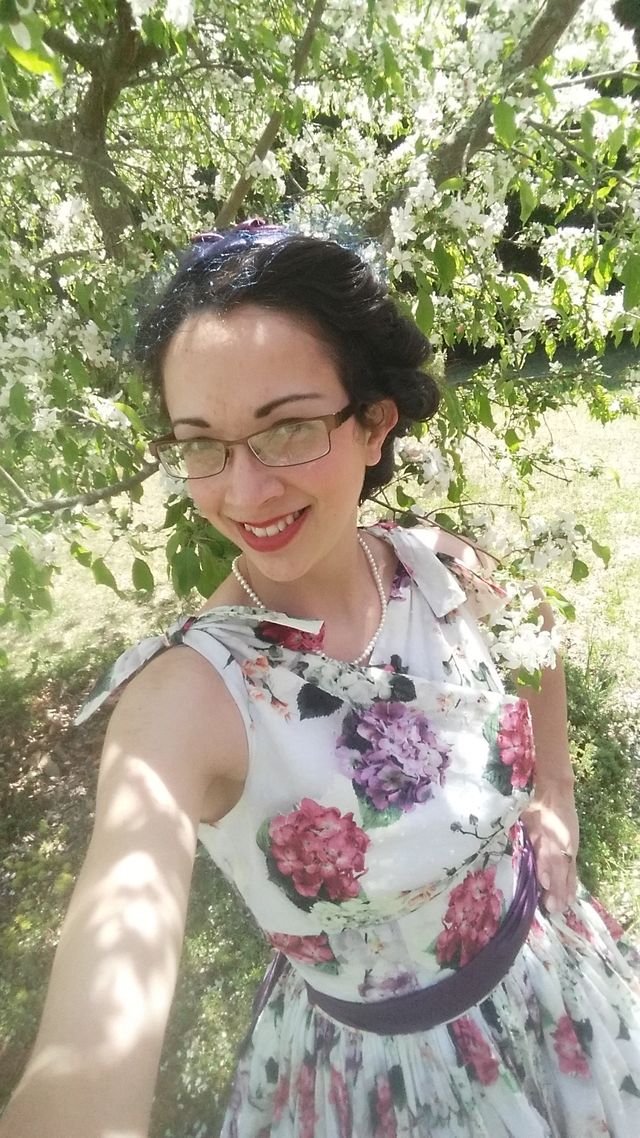 Get the latest including tips, techniques and special offers straight to your inbox.