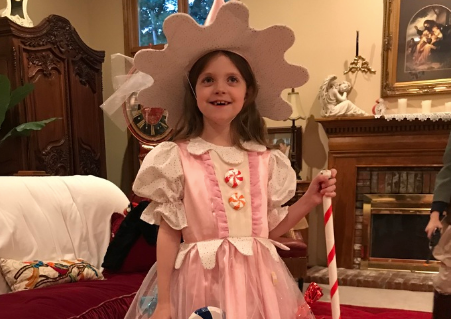 My daughter saw a picture of a "Candy Witch" costume online this year and wanted it but I couldn't afford it so I made my own.
First I collected juice bottle caps and other lids to use for the "candies".  Then I paper mache'd over them to give them a base for painting. I painted designs on them in several different colors then used a finished gloss spray.
I got little foam balls from the Dollar Tree to use for the wrapped candies. I used shiny tissue and/or wrapping paper to cover them and tied the sides with embroidery floss.
Next I got satin-like pink fabric, sparkly netting, cotton "sprinkles" fabric, and several yards of bright pink ribbon.
I found a generic-looking pattern and altered it to fit the needs of the dress design.
I used a generic hat pattern and modified the brim to look more like frosting. I used a very thin cardboard inside to stiffen it.
I didn't have time (or money) to make a petticoat so I got an old prom dress from Goodwill and chopped off the bottom of the inside of its petticoat to turn into a little one for my daughter (who is 8). It worked great!
To affix the "candies" I used hot glue and plain white cotton fabric to use on the back (to "sandwich in" the glue).
For the broom I used an old piece of PVC pipe and painted it. I added a cute door-knob to the top (with hot glue) and made a broom "skirt" out of the same dress fabric.
The candy bucket is a generic purple pumpkin bucket that I put a cover over to make it look like a giant candy.
She loves her dress so much!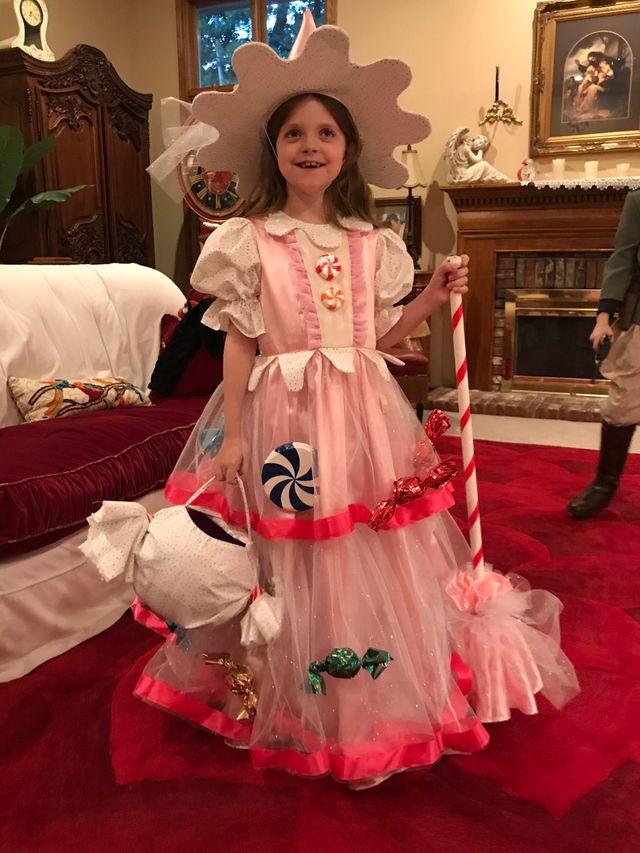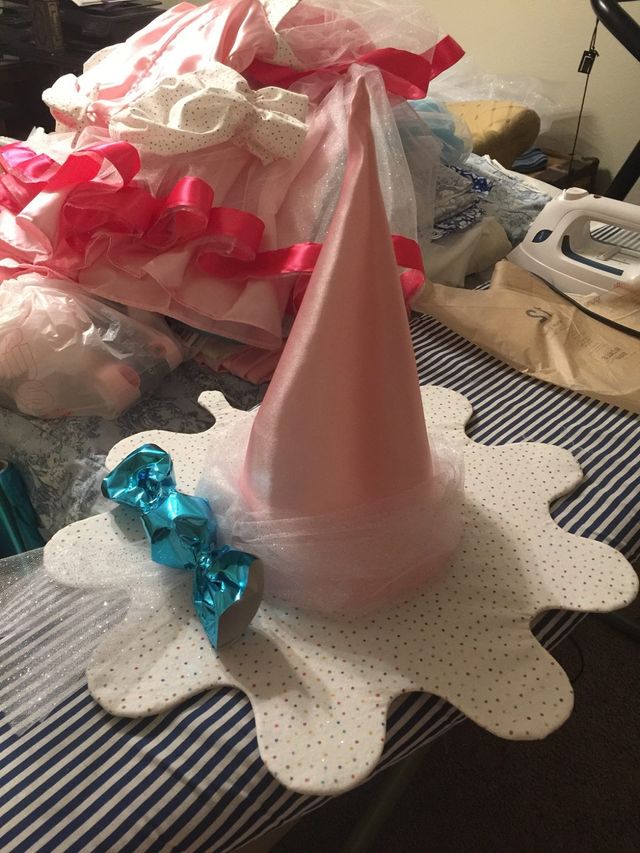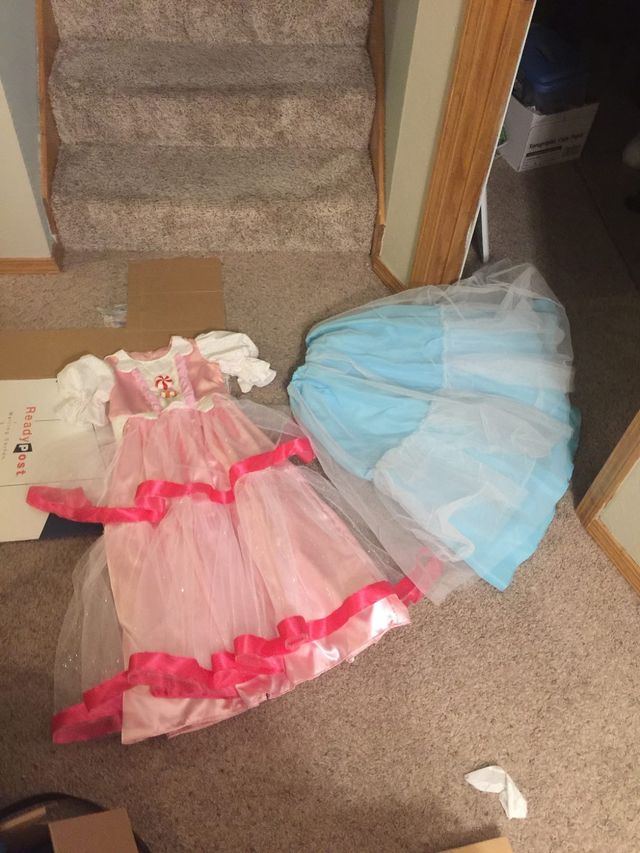 Dress and petticoat. (Before adding candies)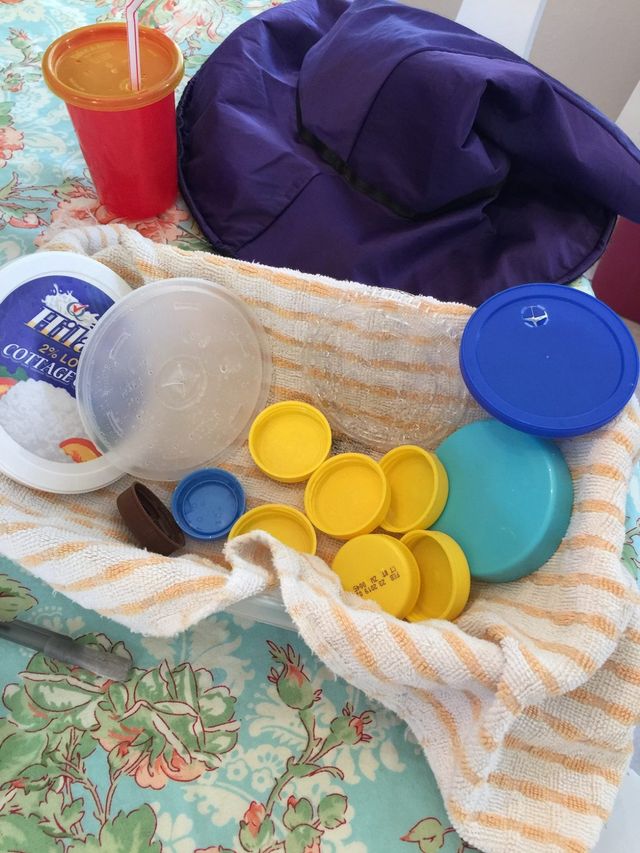 Lids used to make "candies".