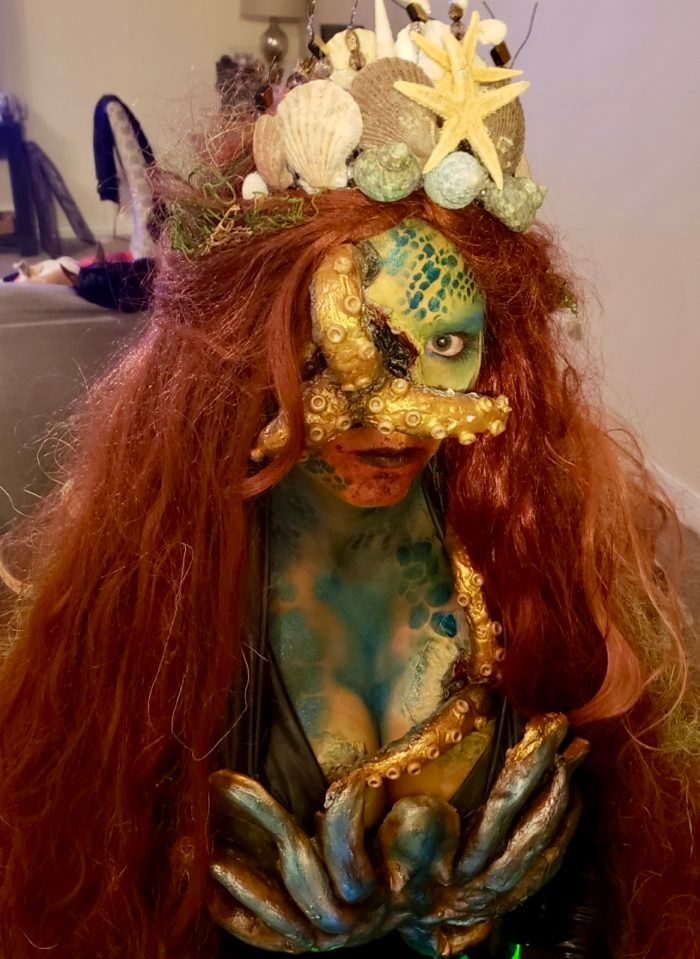 Halloween is my favorite holiday!!!  I look forward to creating a unique costume every year. This year, I was a mermaid but with a twist!
Complete DIY scary Sea Siren costume with octopus tentacles busting out of one eye as well as the chest. Octopus and tentacle pieces made from latex and foam latex.  I airbrushed my make up.   Crown made from wire, beads and sea shells. Tail and bodice sewn from fabric purchased at a local store.  I turned a decapitated head decoration into my purse for the night by hollowing it out, adding a zipper and handles.
I had so much fun! And I didn't see another like me while out and about! 🙂
Get the latest including tips, techniques and special offers straight to your inbox.