Making a Long Distance Witch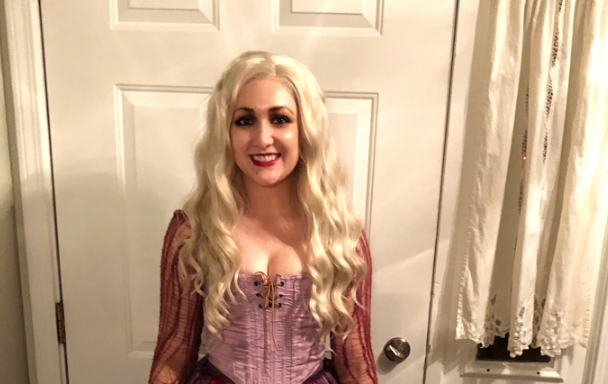 My daughter-in-law wanted her costume to be as authentic as possible.  First, she texted me drawings of what she'd like.  Then, we each headed to our favorite fabric stores 150 miles apart and texted pictures of the fabrics we found.  We ended up with about 20 yards between us. Several days later, I made the drive and constructed the skirt.  To get the effect she wanted, we had 2 layers and 2 different fabrics in each layer.  Each layer was temporarily gathered on a a piece of elastic.
On my next trip over, I eliminated the bulk at the waist by cutting each layer into 8 gores, gathering it to the waistband and adding the zipper.
At home, I started sewing the top, using Simplicity pattern 8720 as a guide.  The outside is a semi-sheer fabric underlined with an embroidered cotton.  The corset is then lined to provide channels for the 12 strips of boning and to eliminate facings at the neck, armholes, and edges where the lacing eyelets would be applied.
I returned to add the sleeves and for the final fitting.  After trying a pair of mesh tights, we ended up finding the yardage in the picture and hand-sewed it to the armhole opening.
Then we sat down and watched the movie to celebrate!  And, she took 3rd place in a costume contest.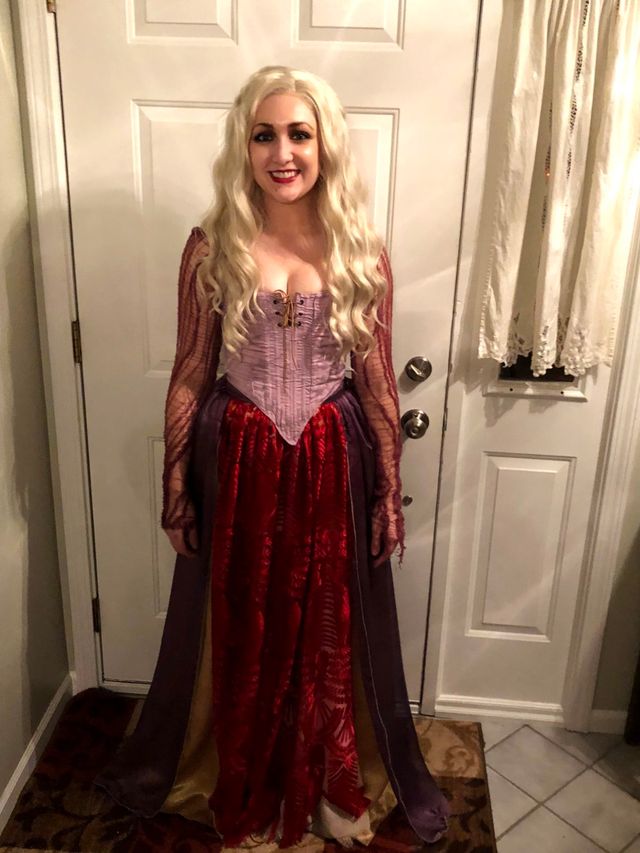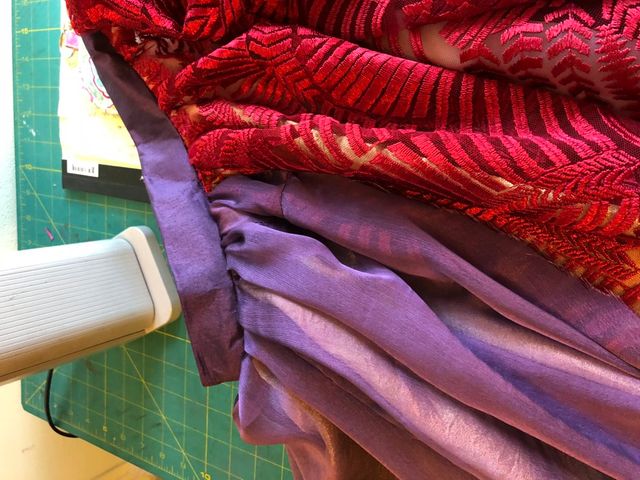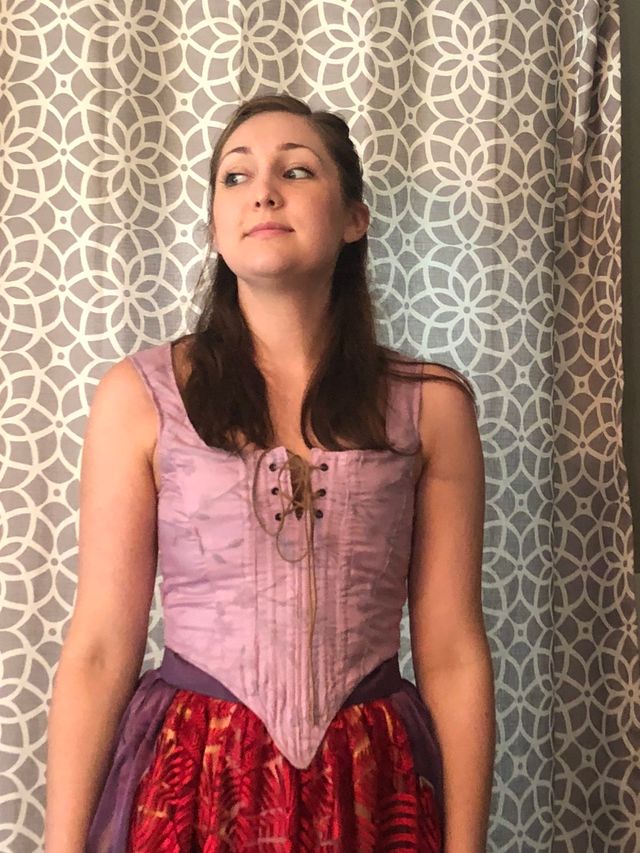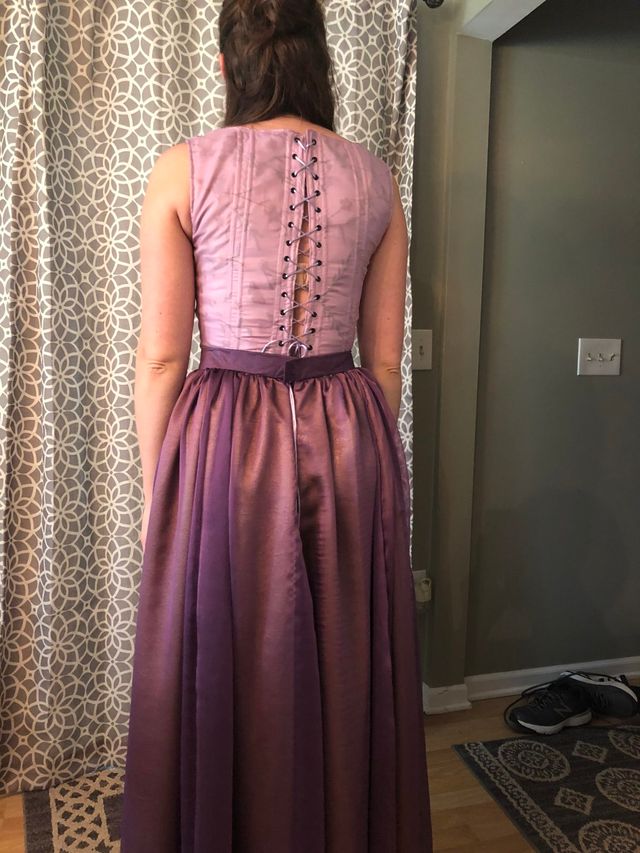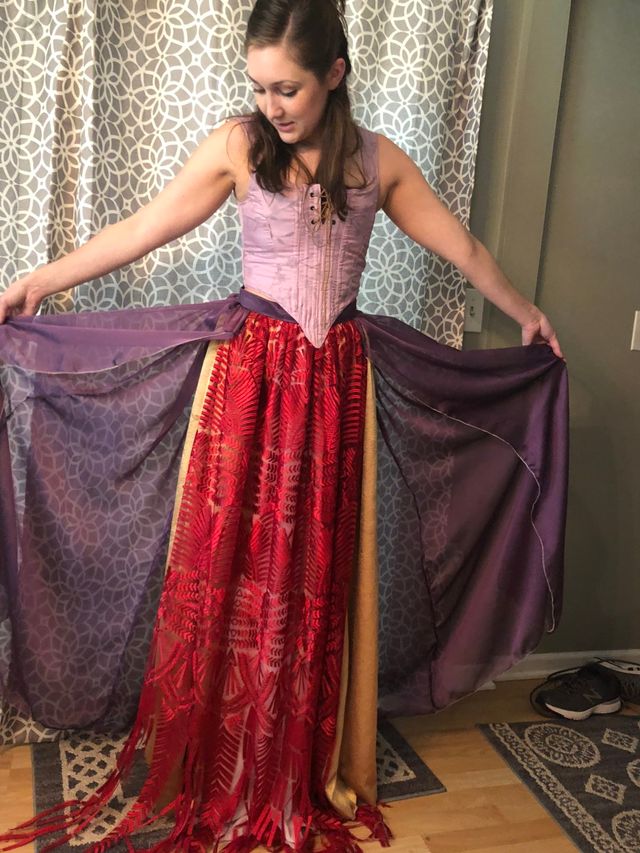 Showing the skirt layers.