Eleven vs The Demogorgons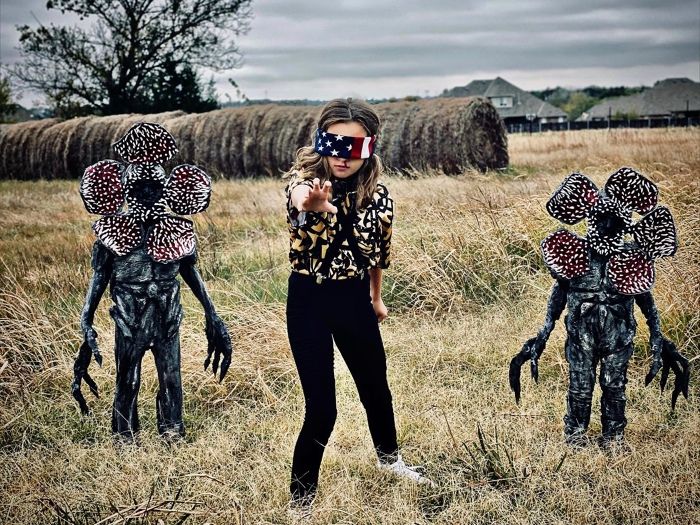 Stranger Things!
My oldest daughter was Eleven. My middle child (son) and youngest (daughter) were Demogorgons!
How I made them: Demogorgons – I started out with a basic unitard with hood and white mask. To make the pedals i used wire hangers and masking tape. Added cotton it the middle of the petals and covered them in thickened liquid latex. Before doing so I made a billion and one teeth. I used polymorph plastic beads. Put them in the petals. Let dry. I taped the petals onto the mask and covered the mask in the same thickened liquid latex front and eventually the back of petals. Added some straps Bc these babies are HEAVY! Painted to make it more grungy. The bodies are carved out of foam. Put the unitards on mannequins to stretch out. Used foam fast 74 spray to glue the foam carvings on. I hand cut the "muscles" only using scissors. Added more thickened liquid latex for gross look. Then fabric spray painted the entire bodies gray. Went in after with black fabric paint and cream to shawdow and highlight.
My daughter cut her hair off to be more like Eleven. My kiddos are obsessed with stranger things! This was a really fun year! Happy Halloween!