My child wants to be carried a lot and is not a big fan of things on his face.  So Elliot and ET came to mind to make a costume around my child and have a way to move him without carrying myself or interfering with his costume.  I was able to load snacks, sippy cup, phone, and wallet under blanket of ET.  The hand I made had a button in the palm to turn on the lighted finger.  He loved to turn it on when we headed somewhere.  The head is a camp pillow that can still be used for later along with the blanket when we travel in the car.  Funny thing was he does not know how to pedal on the bike, so he would brake every once in a while and laugh at me .
Elliott ready to take ET home with a bag of Resses's pieces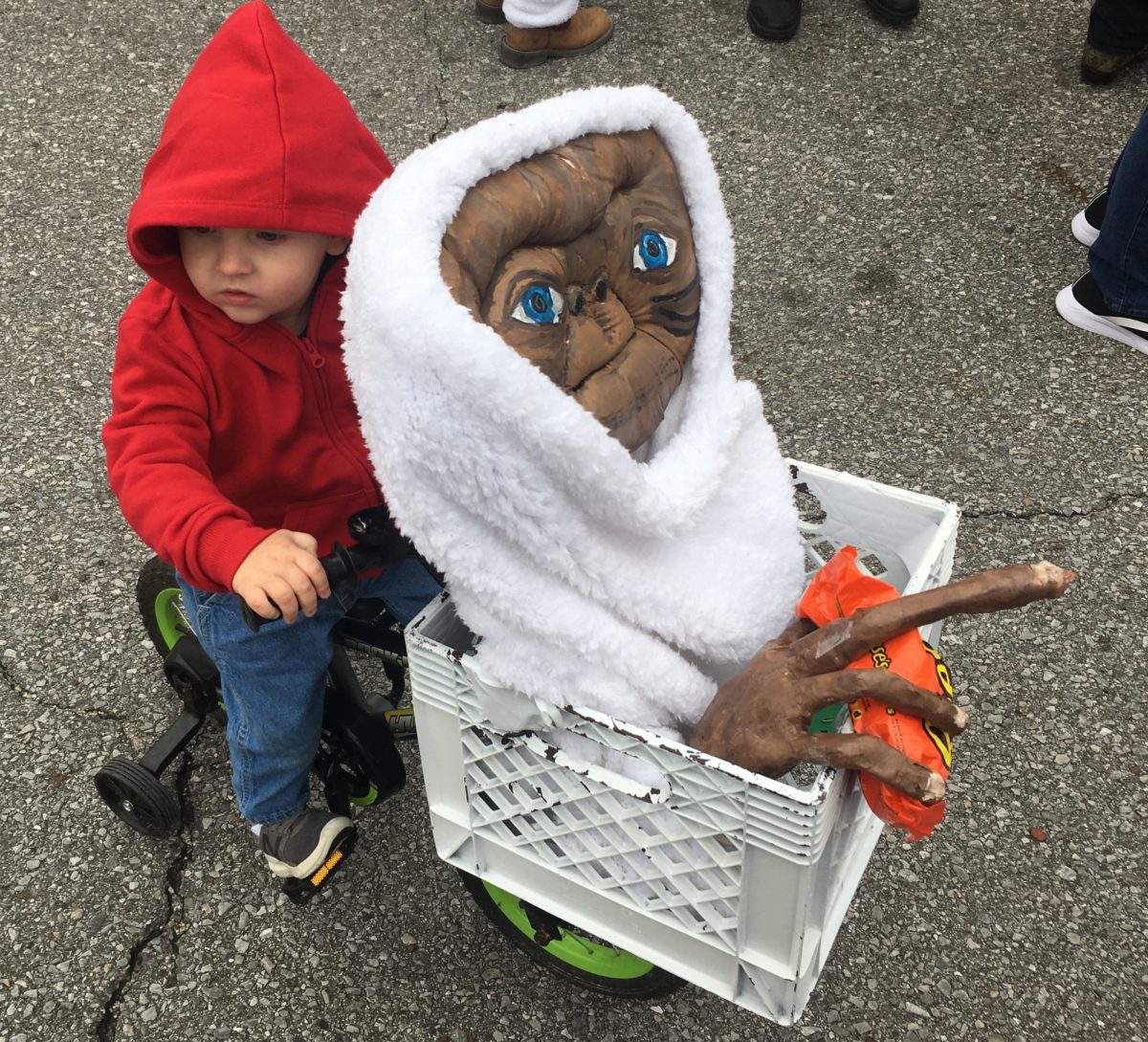 Elliott parading the streets with ET
Get the latest including tips, techniques and special offers straight to your inbox.