Reader's Closet: Art Bras for the Breast Cancer Resource Center of Austin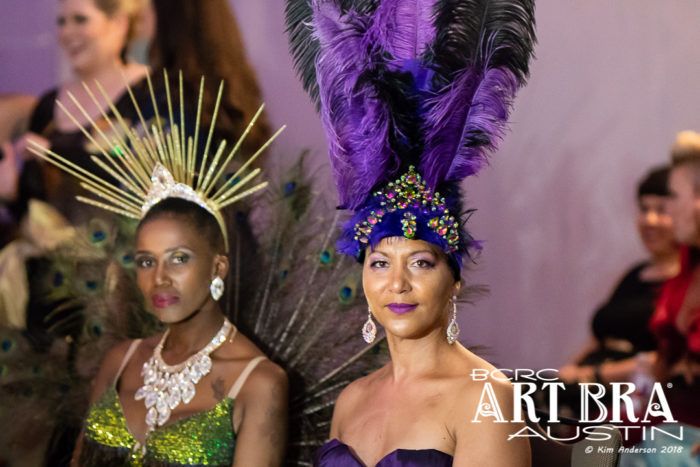 This submission comes from Diana Saunders who has been designing and creating Art Bras for the Breast Cancer Resource Center's Art Bra Austin for 10 years. During this time, she has created eleven different bras for this wonderful project. As you will learn, she also works with her daughter, a talented sewist in her own right! We are so grateful to her for sharing her work with us! Enjoy!
"Every year, Austin's talented community of artists, designers, and jewelers submit their original works of wearable art to be showcased by a dynamic group of Art Bra® Austin Models – all of whom are breast cancer survivors and clients of the Breast Cancer Resource Centers of Texas (BCRC). The result is a triumphant show filled with light, color, movement, and most of all – attitude.
Diana attended her first Art Bra Austin back when it was still called Graphic. She attended with her daughter and a friend whose sister is a survivor and had been a BCRC client. Each year Diana was so impressed with the creativity of the bras, the strength and courage of the models and the Art Bra Austin event itself–an entertaining way to raise money to help women with breast cancer–she finally decided to create her own art bra. Since Diana also enjoys sewing, re-purposing fabric, decorating with beads, along with other artistic endeavors, designing an art bra is a great way to let her creative side emerge. Her artistic style infuses classic with modern and sometimes eclectic twists, using collages to obtain a desired theme."
– BCRC.org
---
Austin 1880 – by Diana Saunders, 2015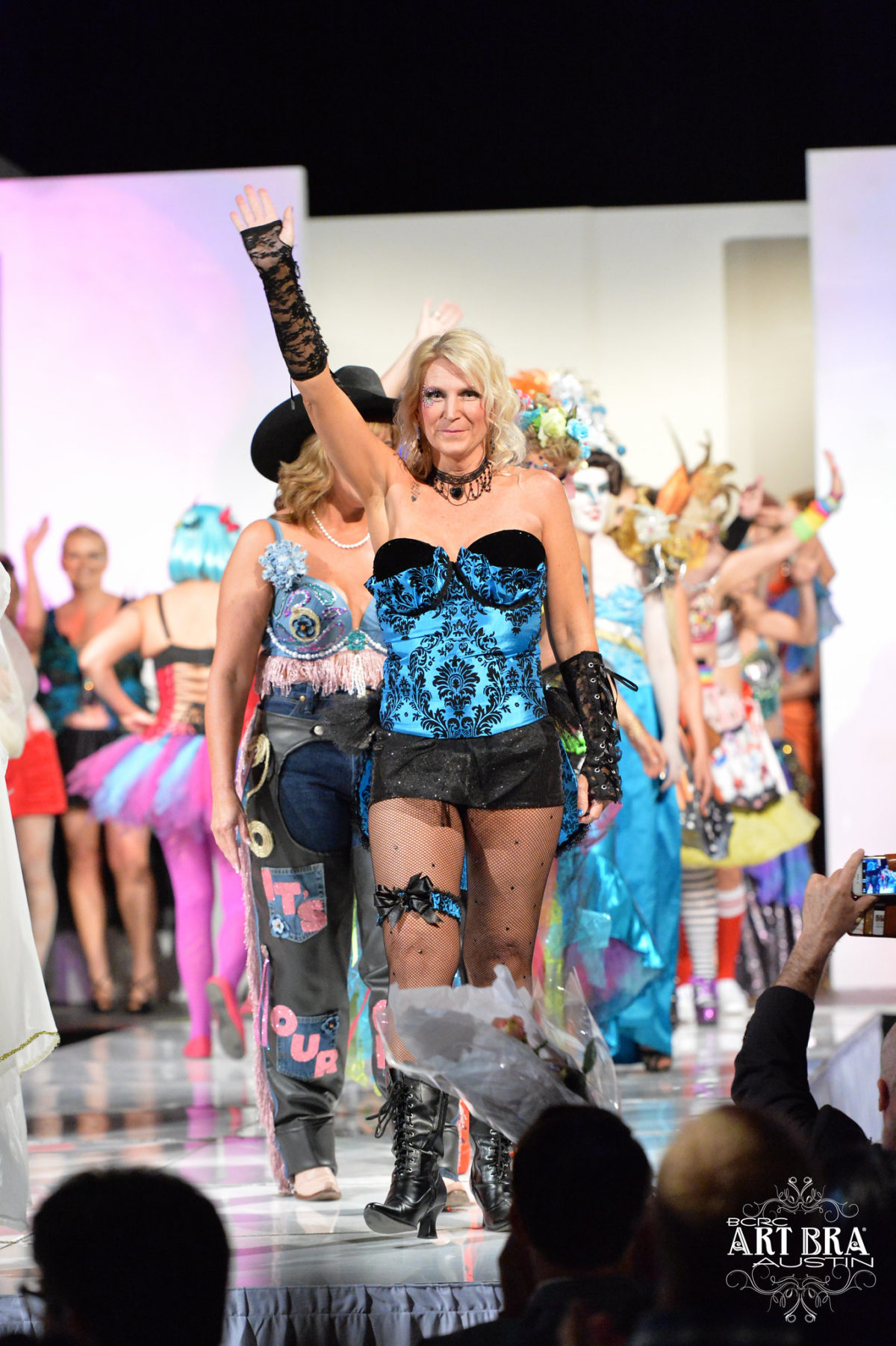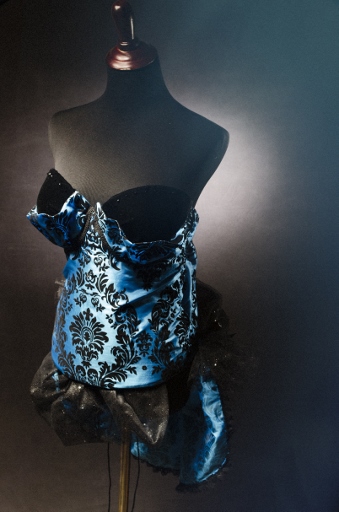 ---
Went With The Wind – Anissa Saunders Gahagan, 2016
Designing and creating Art Bras then seeing them modeled on the runway to raise money for this wonderful cause has been very special for mother and daughter since 2010! You can see it runs in the family!!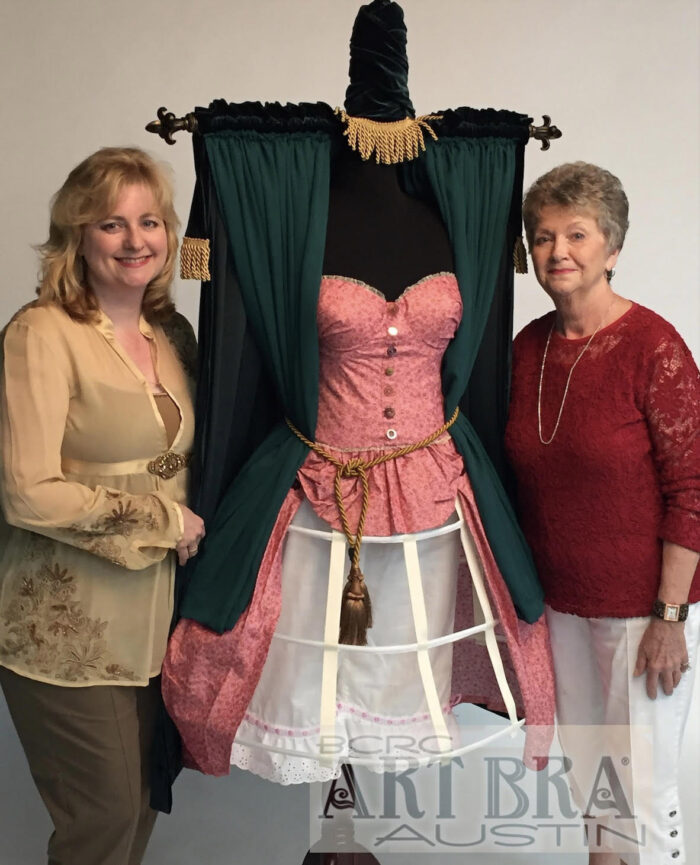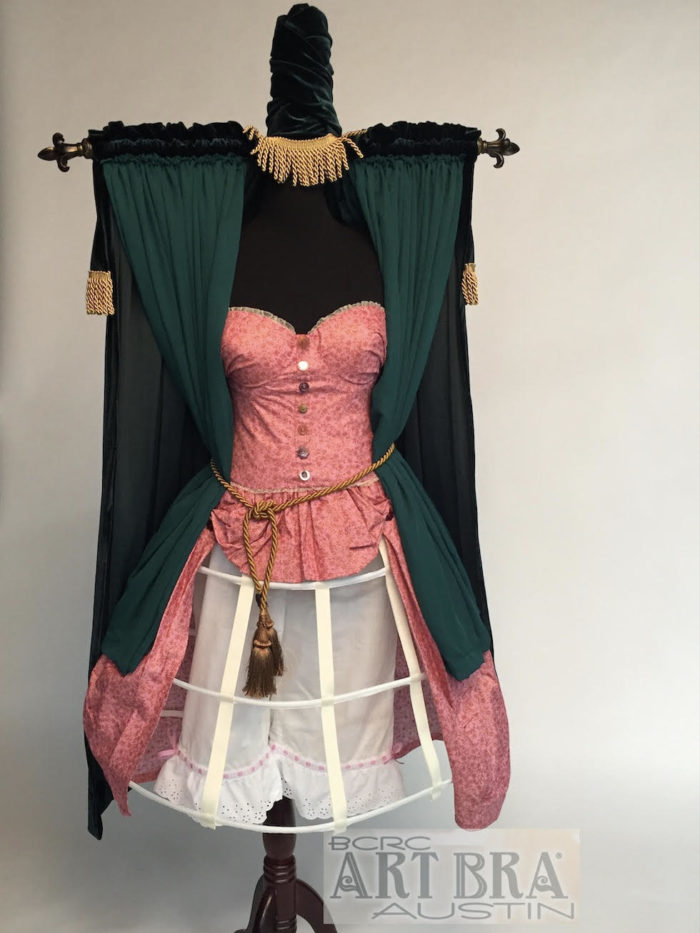 ---
Treasures from the Deep – by Diane Saunders, 2017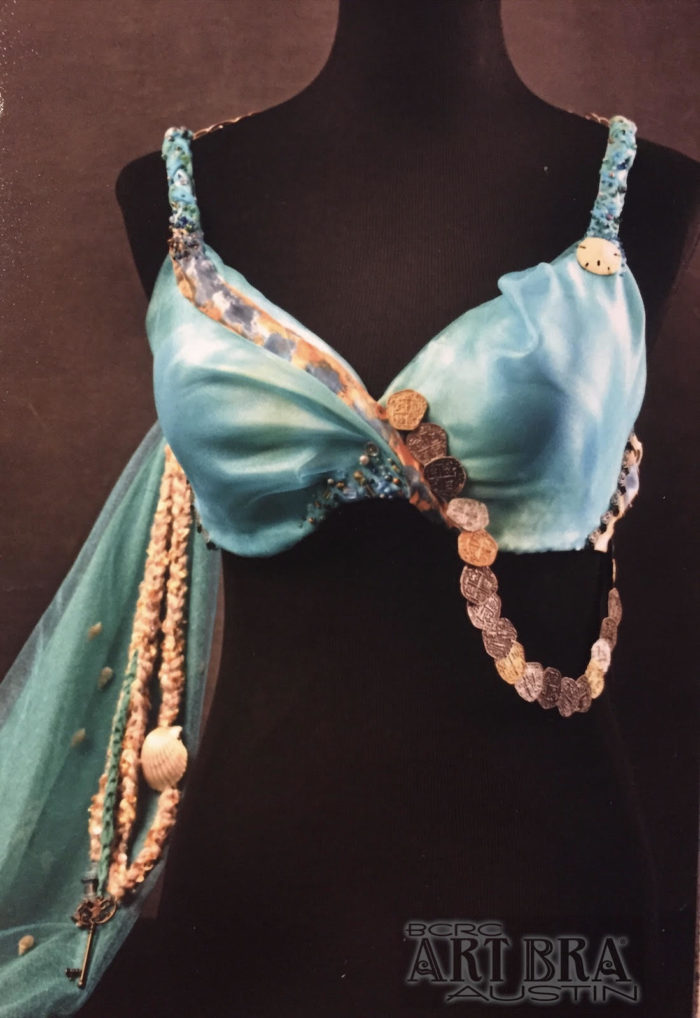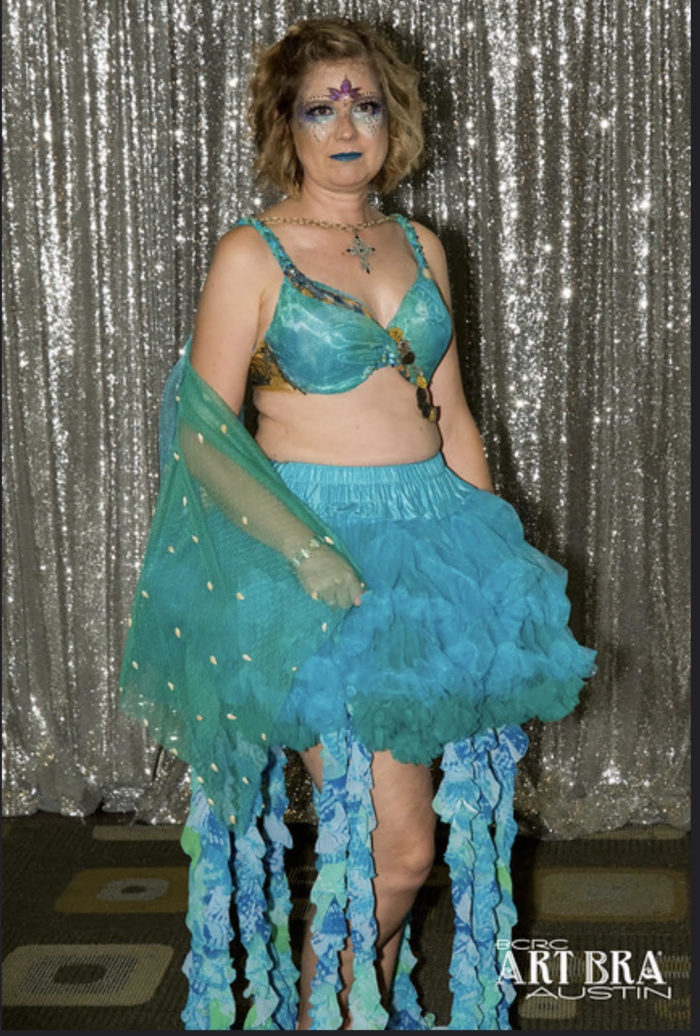 ---
Surely You Jest – by Diane Saunders, 2018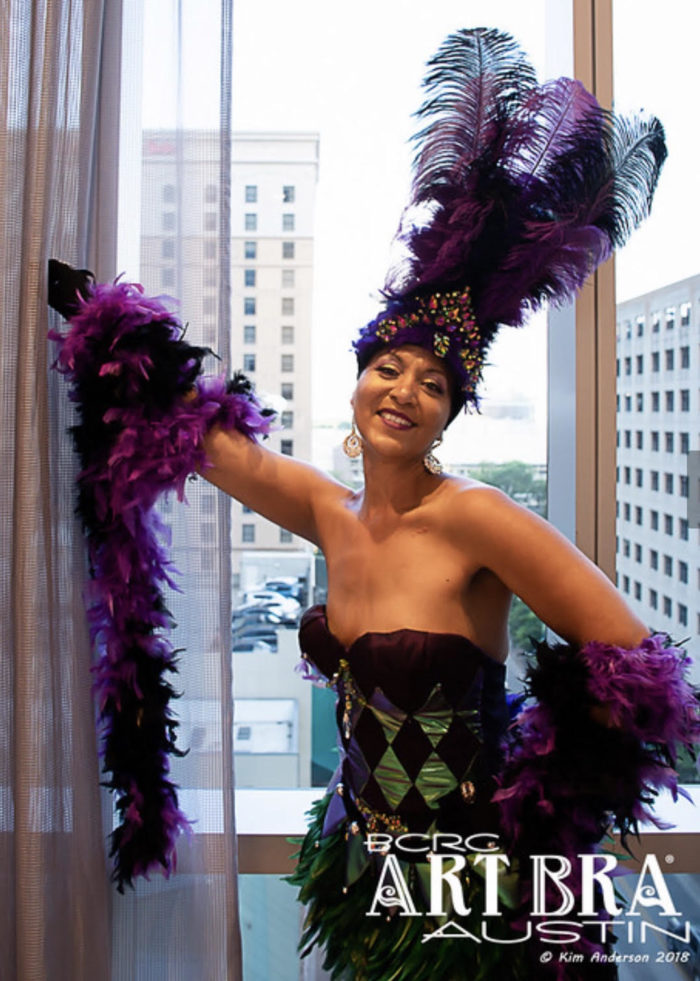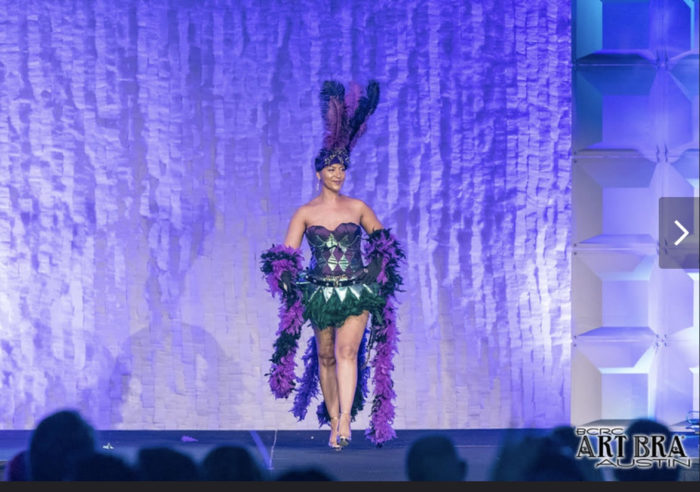 ---
She Takes Flight – by Diane Saunders, 2019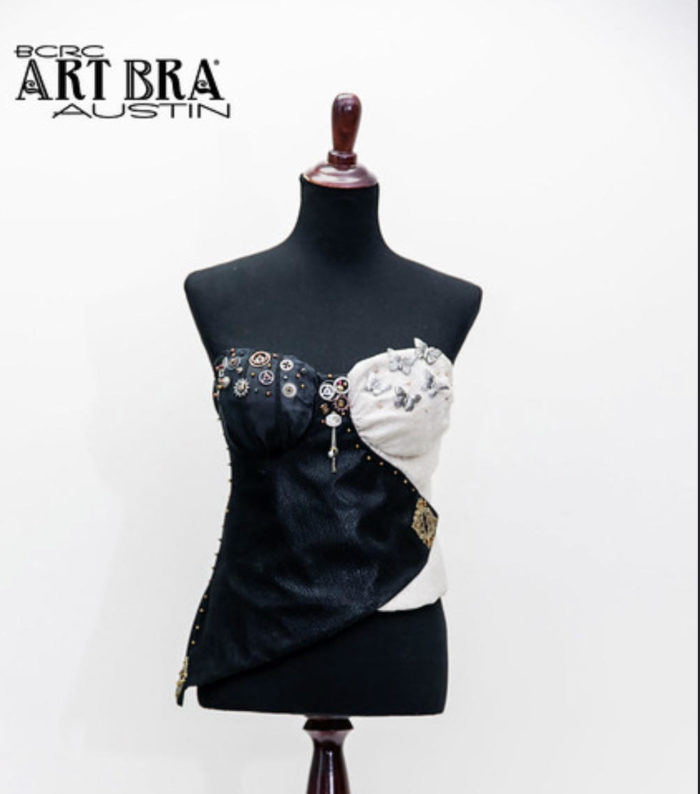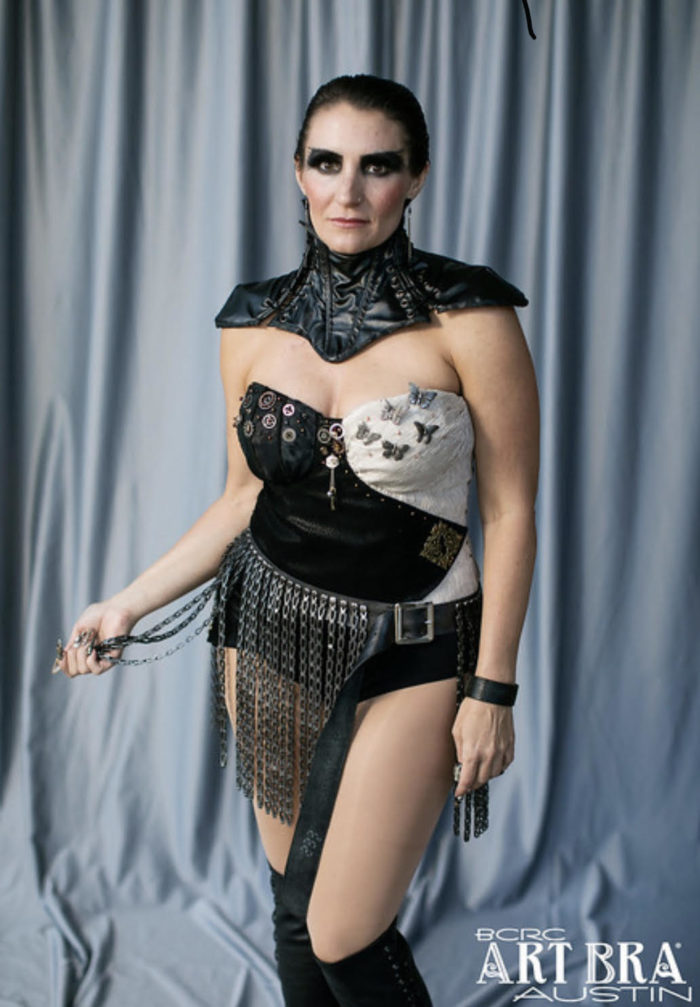 ---
Channel Your Inner Beauty – by Anissa Gahagan, 2019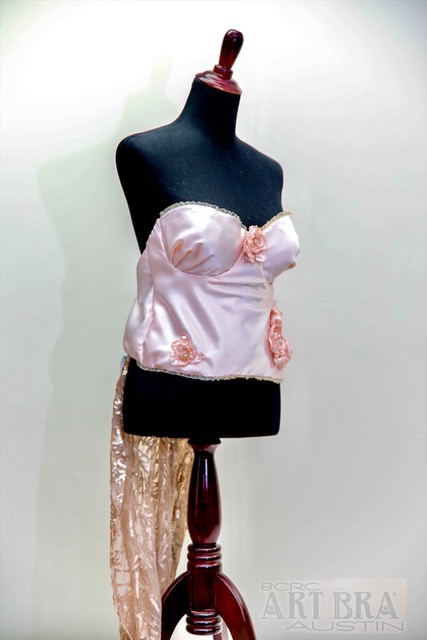 ---
All of these bras, and more, have been lovingly created in memory of those lost to cancer and in honor of those who have survived. To learn more, visit Art Bra Austin's web site. Thank you, Diane, for sharing your work, your daughter's work, and most importantly, your talent and passion.