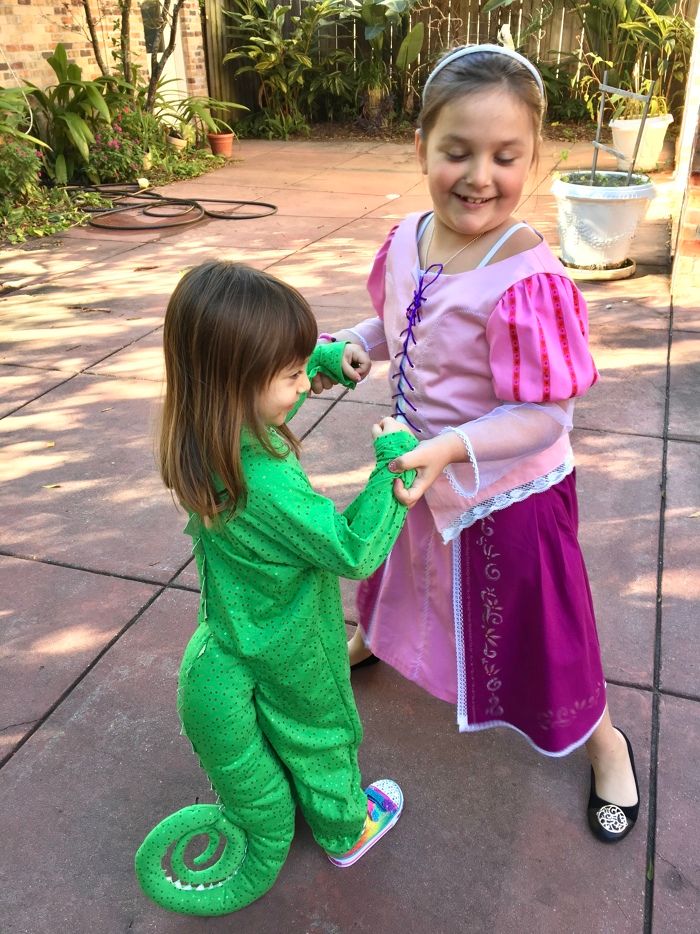 Halloween for my granddaughters!!  I crafted both costumes by drafting patterns.  Pascal's costume is made of a stretch fabric to make contouring the tail easier. I had to make an inner harness to support the weight of the tail, which is stuffed with poly.  The headdress is fabric sculpted with poly batting.
Rapunzel's dress is two pieces.  The skirt is stenciled and trimmed with lace.  The blouse is laced up the front with  a white insert under, ribbon trims balloon sleeves.  Lace trims the blouse also.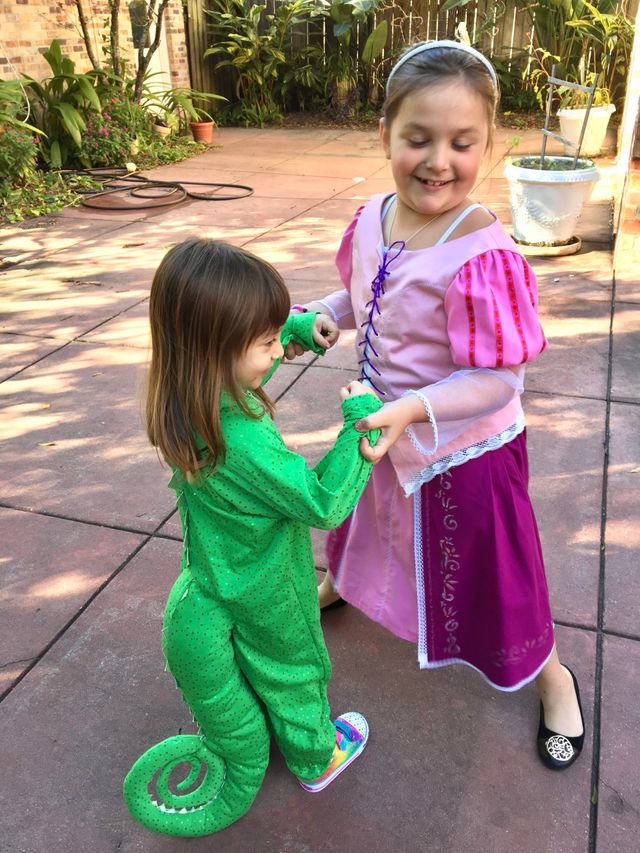 Rapunzel and Pascal dancing before trick or treating.