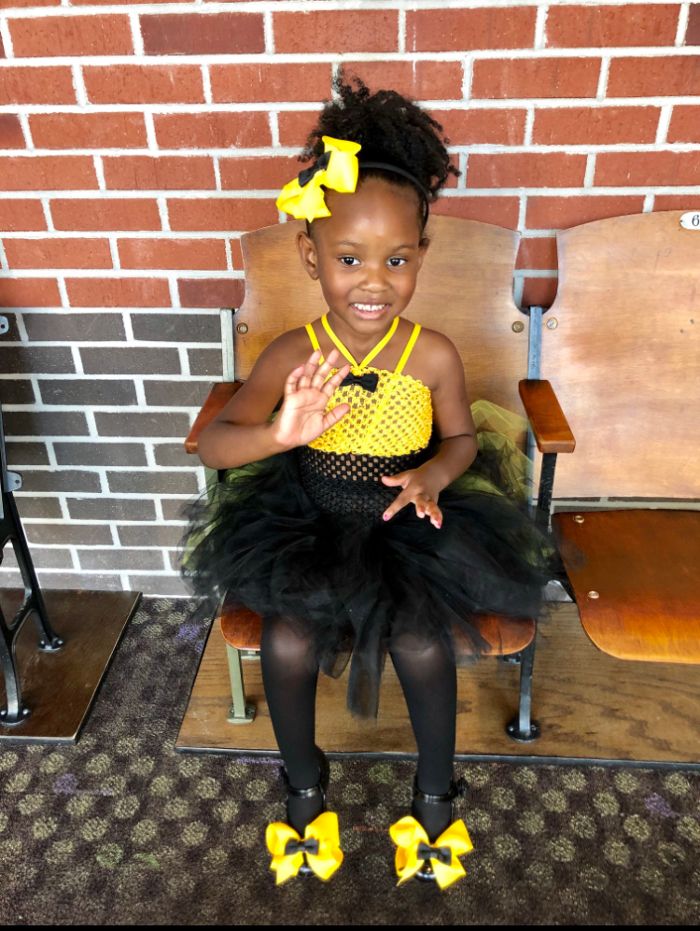 Since it's so hard to get  the Wiggles products here in the states, I asked her what kind of outfit/costume she would like and I went out on a search to make it happen.
I shopped the thrift stores first for inspiration and I decided to sew and crochet her this unconventional yet amazing fit together and she was very pleased. Even the bow and shoes had to get some loving as well!
Adriana Wiggle by Laneshia Bogart
Adriana Wiggle Photo credit: Laneshia Bogart
Get the latest including tips, techniques and special offers straight to your inbox.