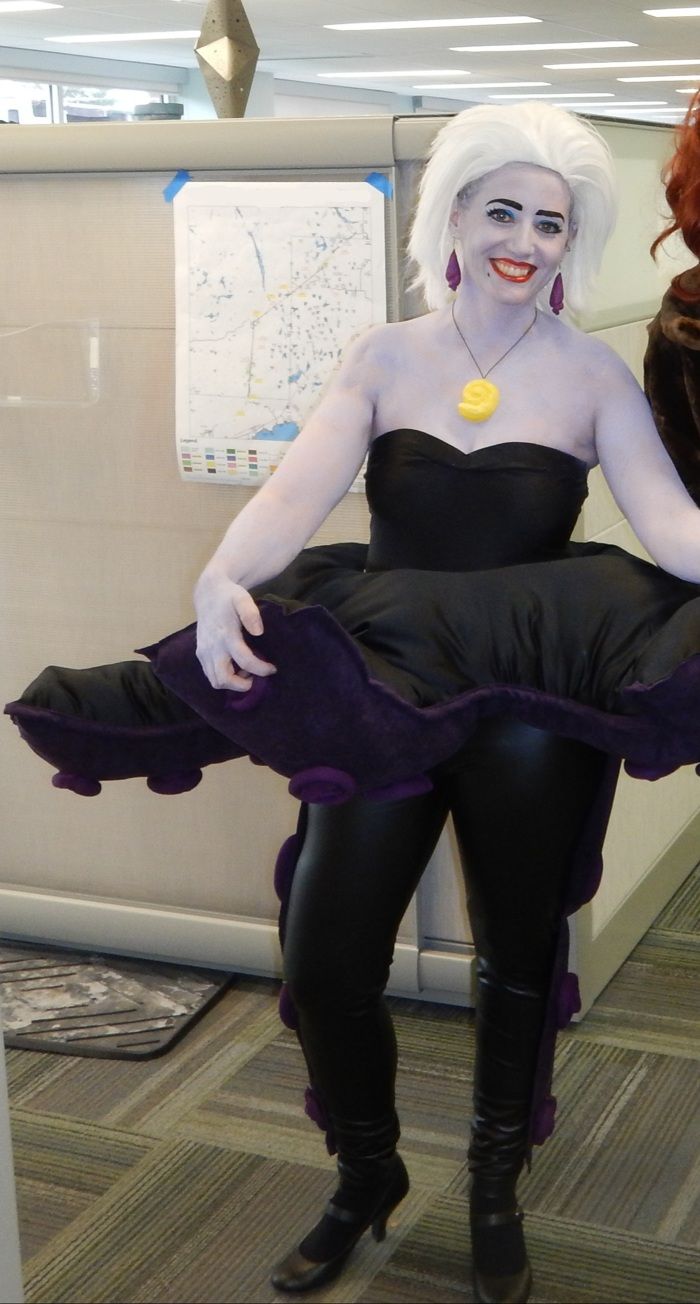 I love Halloween. It is one of my favourite times of the year. Each year bringing the opportunity to bring an idea or character to life.
On occasion I am inspired to dress up as a villain. I had been thinking about making an Ursula costume for quite some time. Looking up images from the Little Mermaid movie, I decided to make a costume from scratch without a pattern. I just love embracing my creative instincts, taking on the challenge and building a costume from whatever comes to mind.
I used a lot of different materials in this project. I built the tentacles from a few different fabrics, pool noodles, metal clothes hangers, zip ties, quilt batting and piping. Hand and machine sewing brought it together. I searched local stores for a body suit and leggings that I could adapt to my needs. I hand carved the jewelry molds along with using paper mache and tissue paper to get Ursula's jewelry just right. After the paper mache dried, I pulled out the foam mold and inserted a motion-activated light between the two shell halves. When worn, the necklace would light up and glow yellow just like in the movie. Body paint and make-up was the final touch.
This project was a ton of fun to work on and was ever evolving as I went along. I loved the challenge! I can't wait to wear it again! Might even make her two loyal eels just to top it off next outing!
All finished! Unfortunately I didn't partake in very many photos, but the costume sure was a hit! Photographer - Derek Papineau
Selfie shows off the handmade jewelry a bit better along with one of the suckers on my tentacles. Added some red nail polish later in the day to just bring it all together! Photographer - Laura Darby
Jewelry in the making. Best part, I removed the carved foam inside after the paper mache dried and inserted a motion-activated light so that when I moved my shell necklace would light up and glow yellow just like in the movie! Photographer - Laura Darby
Underlining structure of my octopus tentacles. Photographer - Laura Darby
Get the latest including tips, techniques and special offers straight to your inbox.