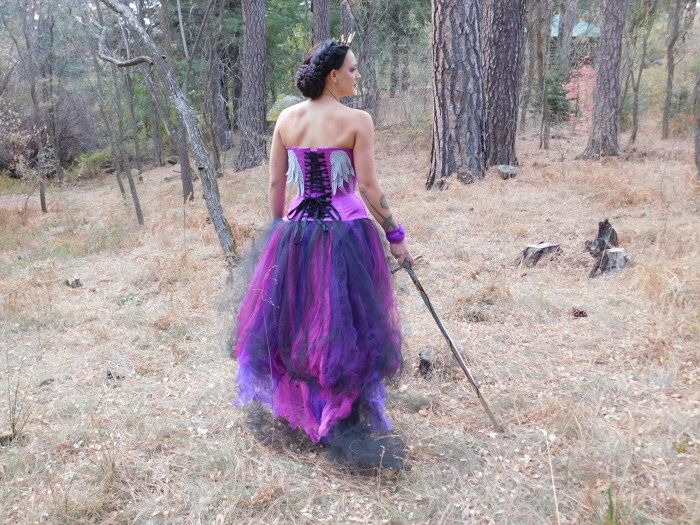 This project started over the summer out of a desire to learn to use new materials (garment leather and silk dupioni) as well as a need to create something beautiful as a source of stress relief. Over time it morphed into the fallen angel project when I realized that I already had almost everything I needed to create a fun Halloween costume. Funny thing is, I'm usually super lazy for Halloween but decided to have fun with it this year.
I initially started out with the corset, created using the Sol Invictus corset pattern from Waisted Creations. I used a single layer corset construction method with coutil as a base fabric, silk dupioni as the fashion fabic, and then garment leather bust gores. I made internal boning channels for the spiral steel boning and all black hardware/lacing for contrast.  I created the silver lace on my embroidery machine and then sewed it in place by hand. Because I'm me I decided it needed some extra sparkle and rhinestoned the bust gores with rhinestones I already had in my stash and did a gradient going down the gores.
For the skirt I already had some nylon chiffon and some nylon tulle that was leftover from another project and I custom dyed those to match the dupioni and added some black tulle. There are 8 layers to the skirt all together, alternating between black and colored layers and getting shorter as I moved to the outer layers. I didn't want the skirt to look perfect so I purposefully shredded/burned the hems and burned holes in the rest of the skirt.
For the finishing touch I grabbed one of the several swords I have at home as well as using a black wig that I had sewn red wefts into for a bit of subtle detail.
Halloween is honestly one of my favorite holidays during the year, especially since I love to do cosplay projects. This year it meant even more to me since it gave me something to look forward to and create for since all the different cons have been cancelled. I hope you guys have enjoyed my fallen angel project and will consider it for the halloween costume contest! I really tried to bring a lot of intricate techniques and detail to it for a costume that more towards the high fashion side of things.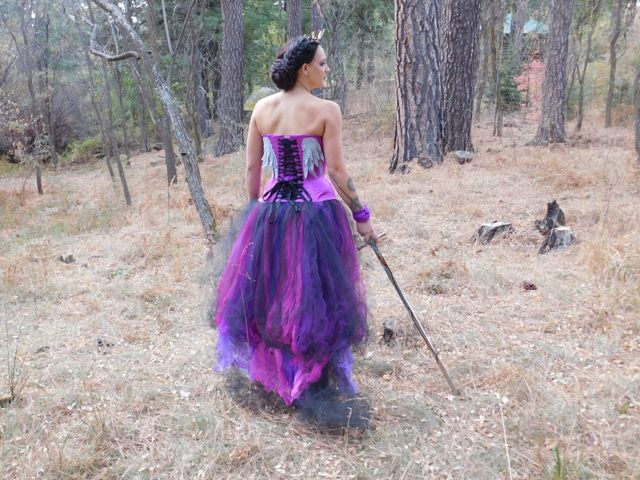 ready to slay some enemies Photo by Brianne Halbur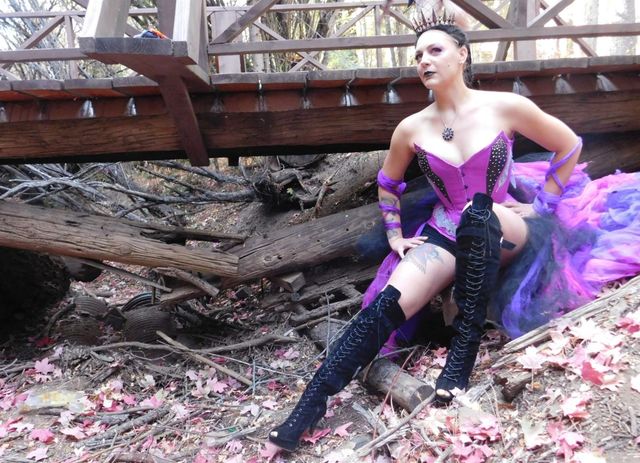 Photo by Randy ChristoffersonMussack