Readers Gallery: COVID-19 Wall Quilt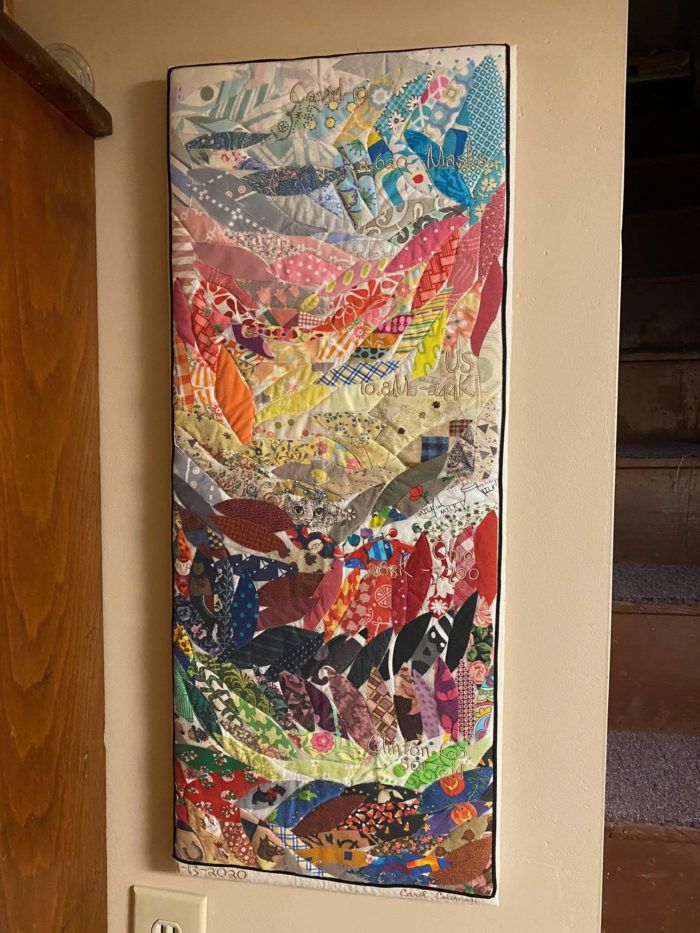 This submission comes from Carol Coleman from Ohio.  
Carol decided to share her COVID-19 quilt on Show us Your Threads! on the Threads Facebook page. We just loved the creativity and compassion behind it. After making 2,620 masks, the scraps were used to make this wonderful quilt. Below, we get insight into the inspiration and the labor behind the construction of this lovely coat.  
---
In early March 2020, before my first masks were delivered to the county hospital and the nursing home where my 91 year-old mom lives, a post on Facebook encouraged readers to sew or create something to show how your time was spent during COVID-19.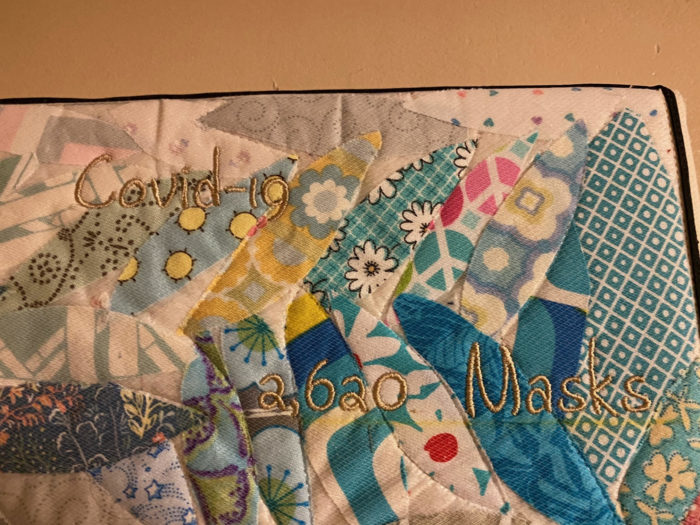 As masks were cut, usually 10 per yard, there were small ovals left. So I kept these in a small box waiting for inspiration.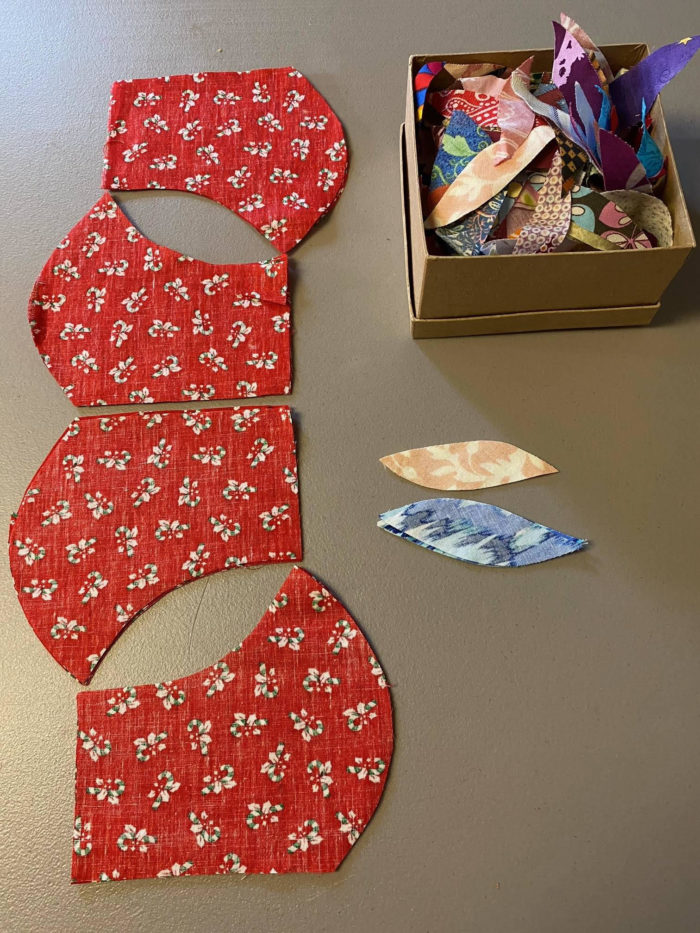 These were sorted by color, and something sticky was needed to hold these in place. I used AppliqEase (fusible/press-on Appliqué Backing) from Nancy's Notions. I placed netting on top before random quilting (invisible thread) over batting and backing fabric.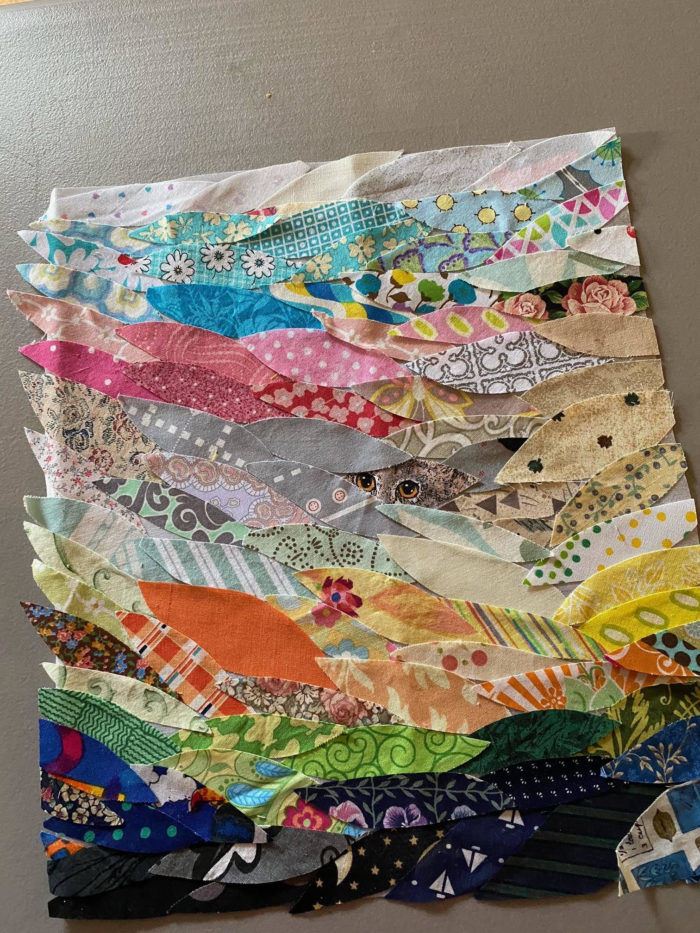 I machine embroidered the total case numbers and death rates for the United States, Ohio, and Clinton County, as well as the number of masks I had made as of November 13, 2020. From a distance these numbers are not easily seen and it is just a colorful wall hanging. But up close the numbers are an unfortunate reminder of this period in my personal sewing history. The artwork is dated and signed (Picma Micron Pen).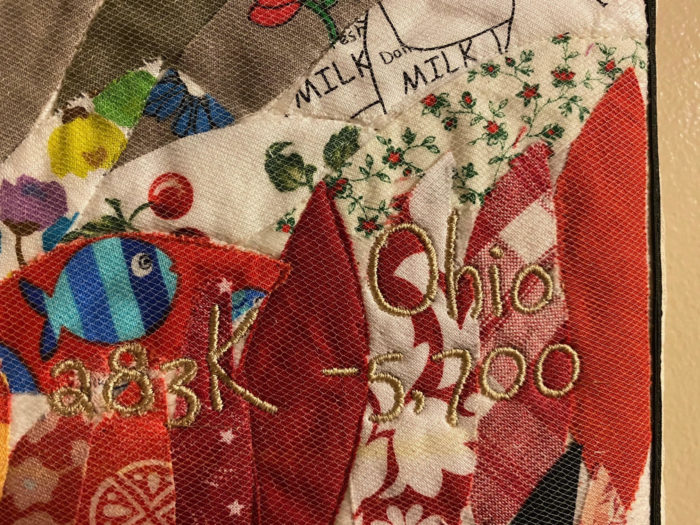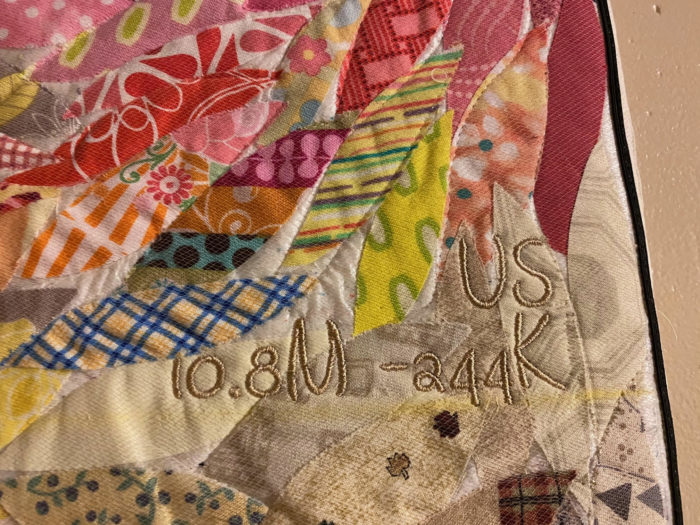 Before stapling to a 30"x 12"x 5/8" board, I added a border with – what else – 1/8" black elastic, which was what I used on the 2,620 masks completed.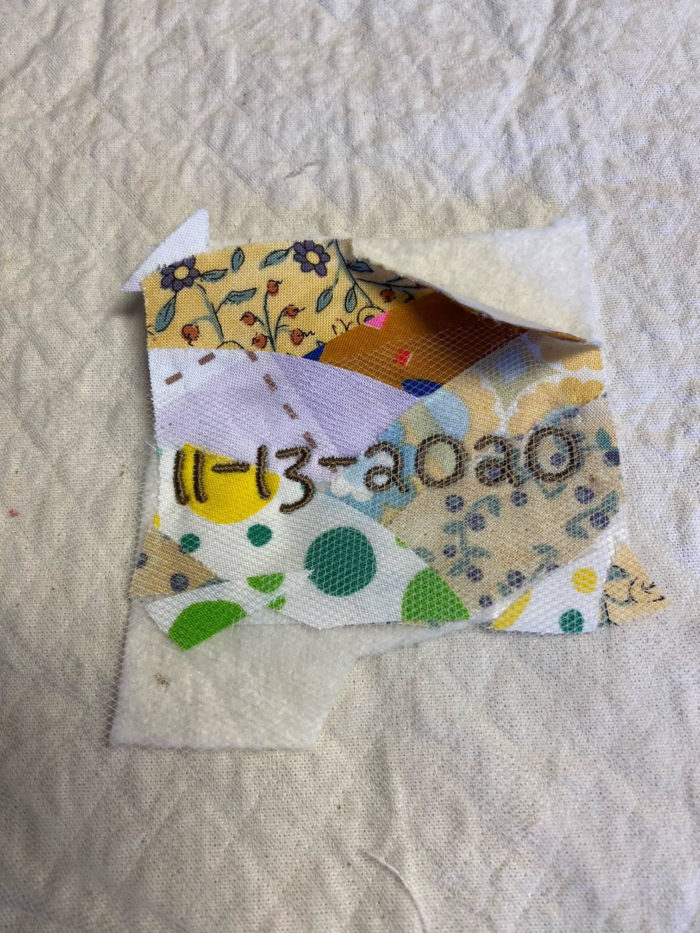 It was completed in time to show (via Zoom) at the November meeting of the Dayton, Ohio Chapter of the American Sewing Guild. Many members likewise made masks, and the total is being tracked. As members turn in the final count of masks they made, a seat cushion will be made with the total as of 12/31/2020. The cushion will be used along with other cushions that were made for our use at the church where our in-person meetings will be held in the future.
Masks were made for local hospital, 2 nursing homes, local emergency management agency, New England Center for Children, Navajo Nation, local elementary and middle school, and NYC business that delivers medical equipment.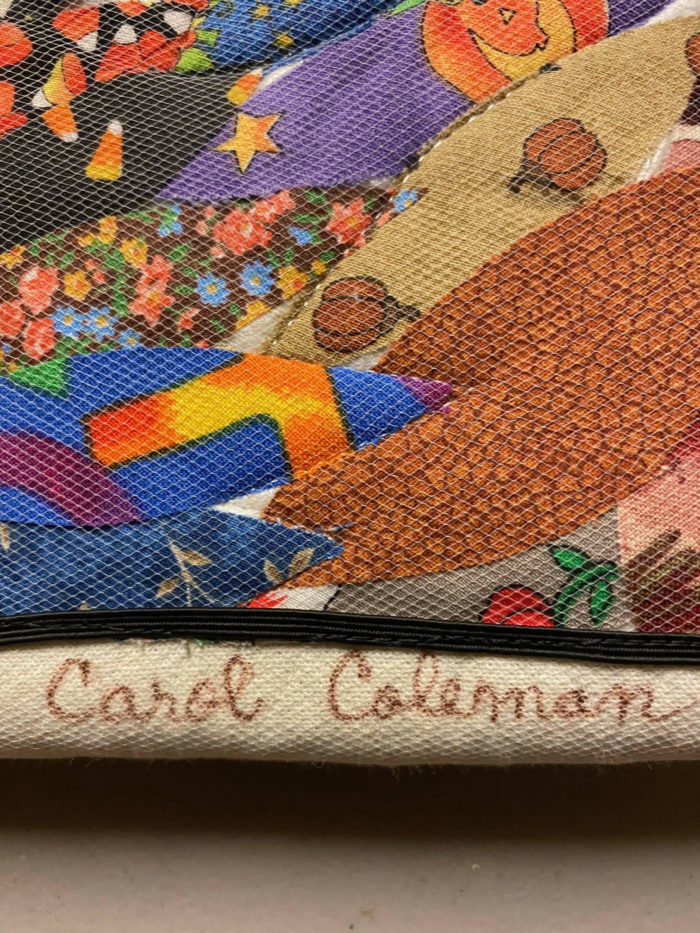 Carol Coleman lives in Ohio and is current President of the Dayton Chapter of ASG. Usually, garment sewing is how she spends her time, but Carol also received her first grandchildren during Covid-19.  Lorelai born 8/31/2020 and a grandson due in February.
---
We're amazed you were able to make so many masks, Carol! Congratulations on your grandchildren and this wonderful quilt, and thank you for sharing your story.
Submit your recent sewing projects to Threads
Email several photos and the story behind your most recent sewing project to [email protected] for an opportunity to be featured.