Reader's Closet: Upcycled Cashmere Throw Quilt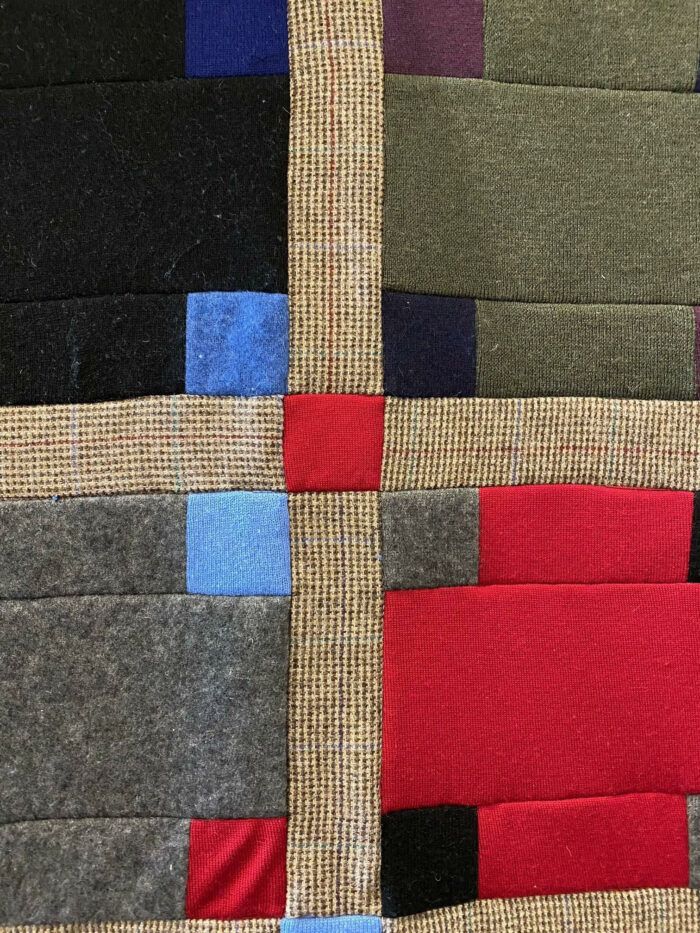 Reader Julie Vician, of Natick, Massachusetts, was kind enough to share some photos of her wonderful, extra warm, upcycled quilt. We love some upcycling and this project shows us how it's done in a most heartfelt way.  You can see more of Julia's work on her web site or follow her on Instagram!
---
Recently, a friend was cleaning out her Mom's house. I've been there/done that, so I was offering advice and insight where I could. When she got to the clothing, it stirred up all kinds of emotions. Lots of memories of where and when things were worn, etc. She had a stack of sweaters her mom wore to work. They were an assortment of colors, and all of them were cashmere. We talked about the best place to donate, then she asked "Do you think you could make something with these?" Having made several Tshirt quilts, there was an easy answer, an enthusiastic, Yes!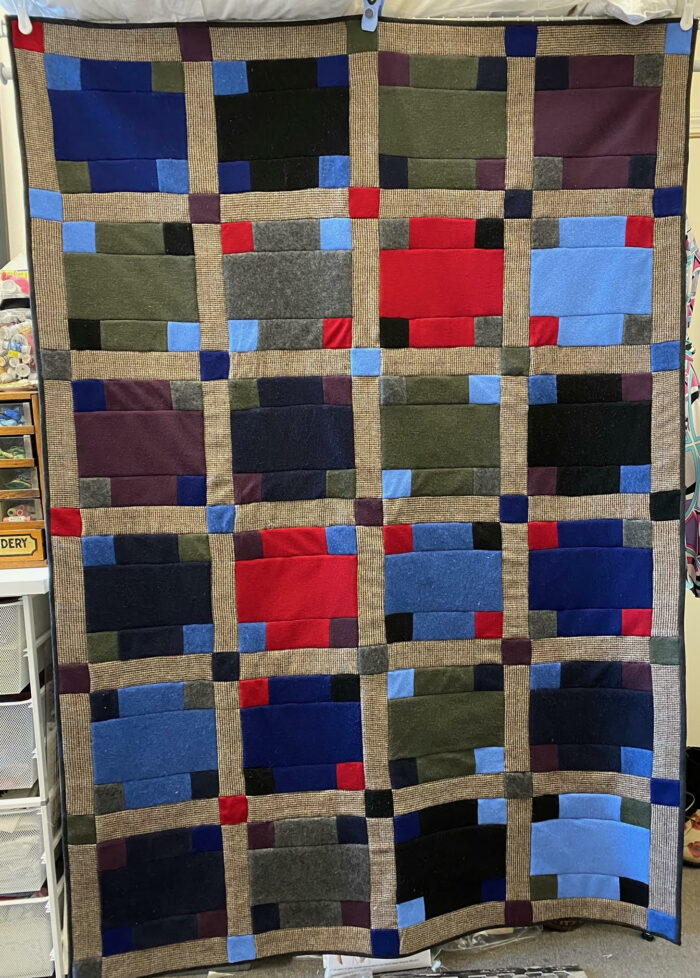 I had 8 sweaters, so I knew I could make a good size throw from what I had. Honestly, the hardest part was deciding on a quilt block that was interesting, but not too complicated. I ended up deciding on an adaptation of a Greek Cross block. From there I determined a block size and cutting list for the pieces. The colors were a bit of a challenge. I was having trouble 'uniting' the design so I added in some wool suiting in a lighter tone that had threads running through it in the sweater colors.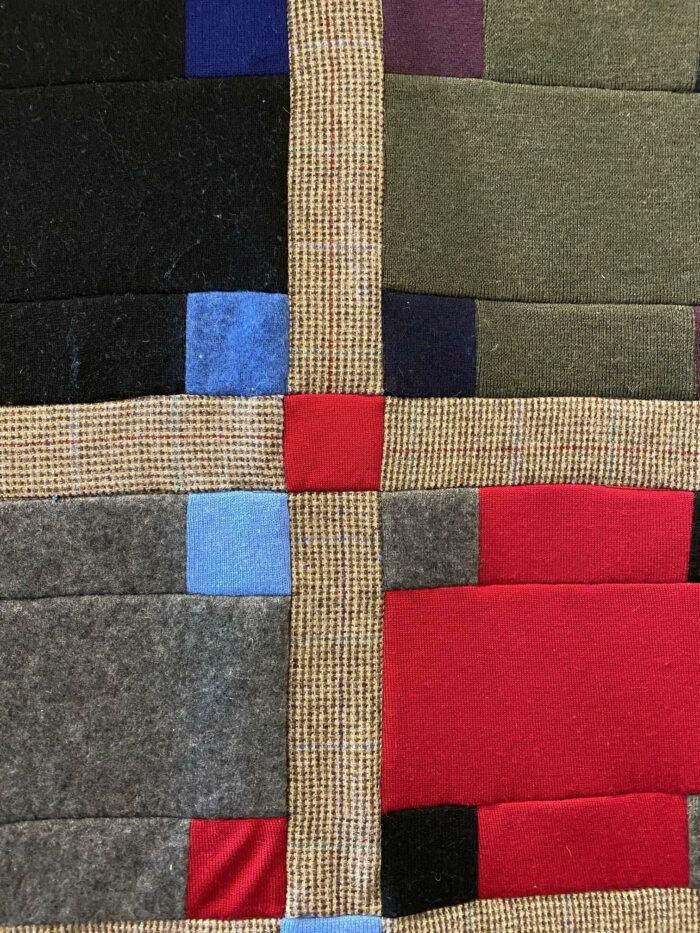 The first step was to create the fabric to cut my pieces from. Each sweater was cut along the side and underarm seams so they could lay flat in one piece. Then I applied iron-on Tricot interfacing to the back of each. This stabilizes the knit, reduces the stretch, and makes it easier to cut precise pieces.
Once I had all my pieces cut, I started laying them out. This was the hardest part. My favorite trick is to take a photo. It's easier to see the 'flaws' in the design in a small image.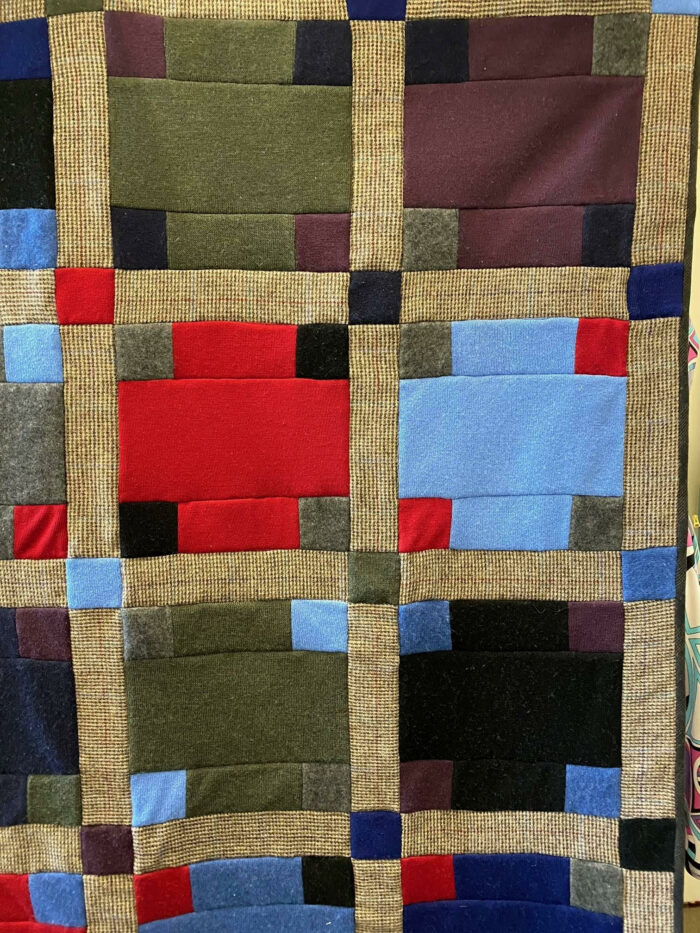 Sewing the pieces together was no different than quilting cotton. I used a quarter-inch seam allowance and lightly pressed each block when finished.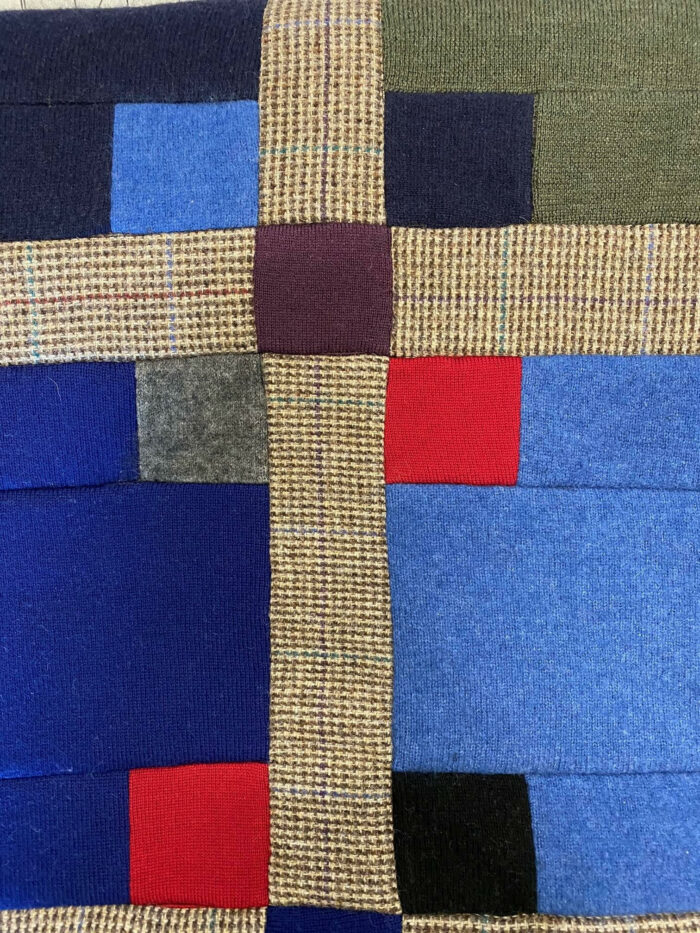 I chose another piece of wool suiting from my stash for the back. The quilting was minimal, just 'stitch in the ditch' around the pieces and blocks. I did this in a grid and used my walking foot so it was quick and easy. (I sew on a Janome 6700p.)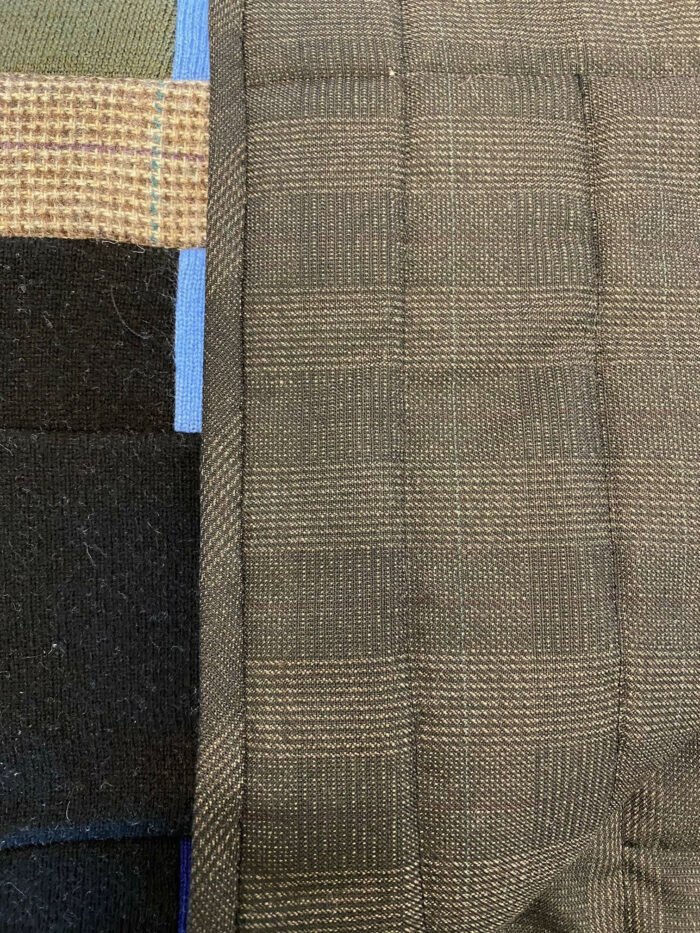 My friend was so happy with the finished throw. A few tears were shed. It's so comforting to use personal items like clothing in quilts to keep loved-ones close. A warm hug is sometimes all you need.
"You can have anything you want in life if you dress for it." Edith Head
---
We are so thankful that you took the time to share this project with us, Julia – and hope to see more of your wonderful work.  ♥
Submit your recent sewing projects to Threads
Email several photos and the story behind your most recent sewing project to [email protected] for an opportunity to be featured.