Reader's Closet: Coat from Home Decor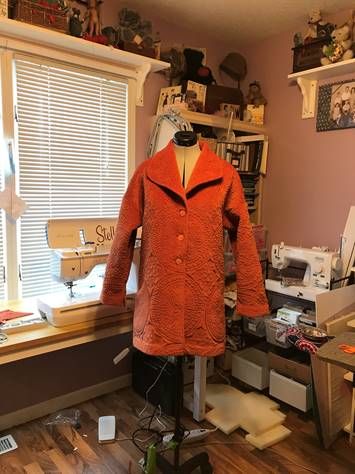 When Jill Salmien of Clio Michigan shared her quilted coat made from upholstery fabric, we knew we wanted to share! We are big fans of "unexpected" sources of fabric. Jill did a great job with this find!
---
The pattern is from Butterick #6394. The fabric is classified as upholstery fabric and purchased at Joann Fabrics. It has velour/velvety feel with thin poly batting and what looks like cotton backing. The coat is 100% washable and dryable.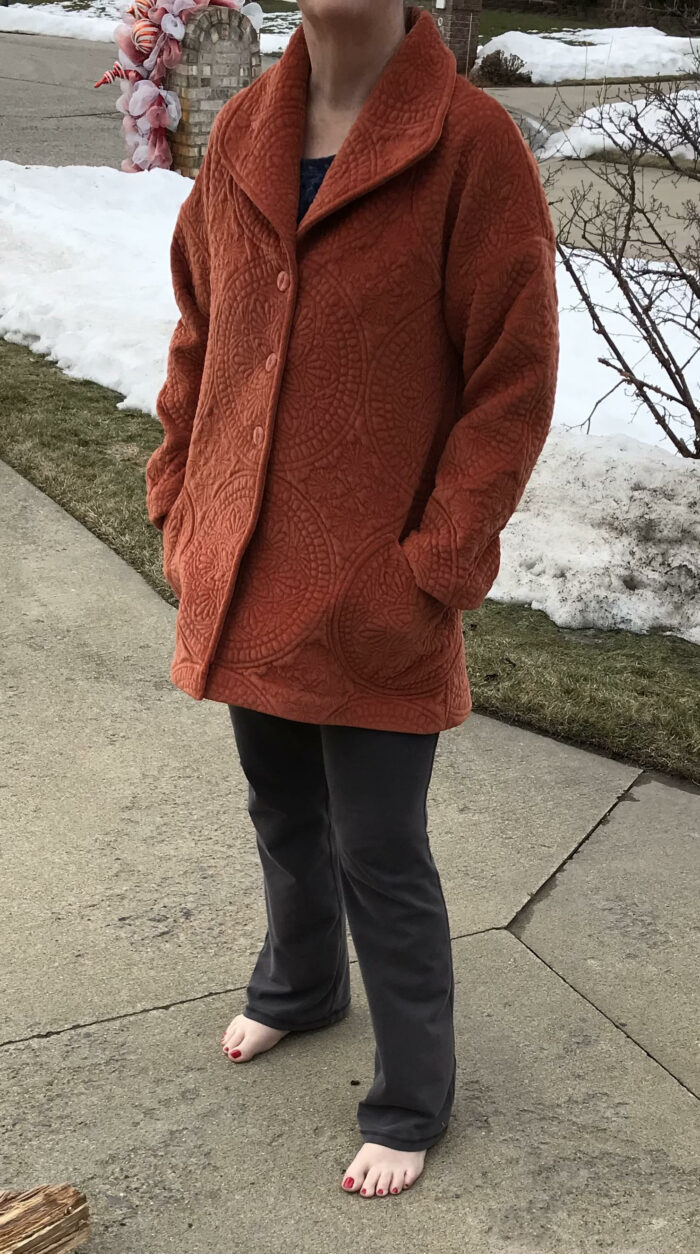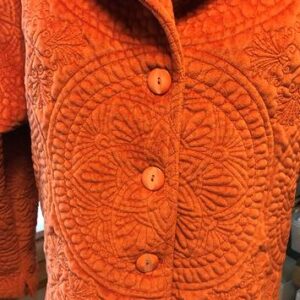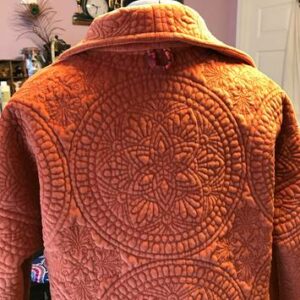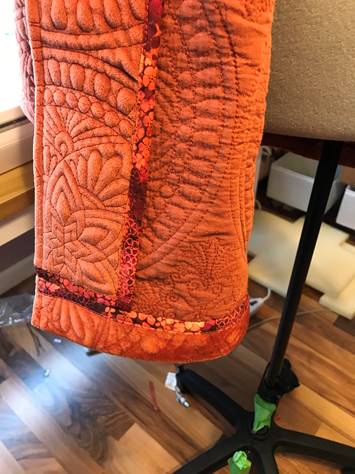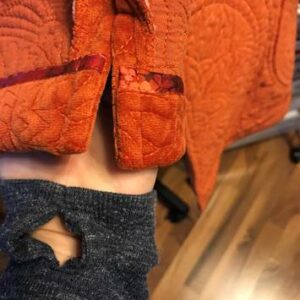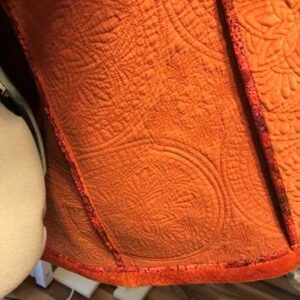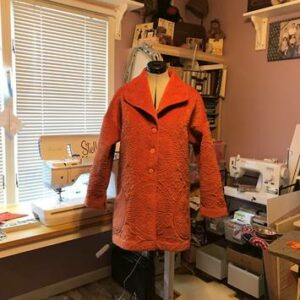 ---
We love the attention to detail as well as the creative use of this fabric! The medallions are lovely!
If you're interested in learning more about finding and using home decor fabric for your projects, Threads Digital Ambassador Becky Fulgoni has some great advice.